Show Posts
This section allows you to view all posts made by this member. Note that you can only see posts made in areas you currently have access to.
Topics - twism_23
Pages: [1]
1
« on: December 03, 2017, 08:13:16 pm »
Very nice pair of these Self Edge X Iron 22oz 633S. $210 plus $15 shipping CONUS. Thanks for looking!
2
« on: December 12, 2016, 07:38:52 pm »
IRON HEART 21OZ. 666SB 36W 33 INSEAM CHAINSTITCH HEMMED BY RCFG. LIKE NEW, TRIED ON AND NOT WORN OUT SIDE OF THE HOUSE. $225.00 free shipping Con USA and Canada
MEASUREMENTS
WAIST 36.25
FRONT RISE 11.125
REAR RISE 16
THIGH 12.75
KNEE 9
HEM 8.5
Sold
THE FLAT HEAD 3002 36 WAIST 34 INSEAM $200USD free shipping in Con USA and Canada
GREAT CONDITION, too narrow in the hips for me, worn maybe 5 times at most. They have been hot soaked and these are post soaking measurements

waist 36.5
fr 10.25
rr 15
thigh 12.75
knee 8.75
hem 7.875

Feel free to ask any questions
3
« on: July 22, 2015, 01:28:20 am »
All items plus shipping. Paypal gift or add 4%

New with tags TFH 8002 18oz. Jeans. Never soaked or Washed $275.00 USD
Waist - 36"
Thigh - 12.9"
Knee - 8.75"
Hem - 8.2"


New with tags TFH - Wabash Shirt 7014W size XXL or 46 $260.00 USD
P2P - 23"
Shoulders - 20"
Sleeve - 26"



WESCO IHWE PACKER SIZE 10 $375.00 $355.00 SHIPPED CONUS. ADD SHIPPING ROW. Paypal family/gift or add 4%
Barely worn, leather laces Vibram 705 soles. All stitching intact! Great boots but I wear my Burgundy FP's almost exclusively.
Double stitched.
Brown Oil Tanned Smooth Out Leather
$820 on IH site. Comes with new unused Kilties, brown leather laces and Original Box as well.
Boots sold awaiting payment.SOLD





TFH - Sax Heavy Flannel Size 44 $170.00 USD
measurements later tonight as well as pictures.
Sold pending payment






4
« on: July 11, 2015, 09:24:47 pm »
5
« on: April 06, 2015, 11:53:20 pm »
For anyone interested.
A like new IHSW-10 XXL in black.
Measurements will be the same as those listed on the IH UK website. I haven't worn this outside the house and I only wore it once. I must note that it does not have the leather zipper pull.
$180.00 USD shipped in ConUs. I will ship to Rest of World, buyer pays shipping. Paypal accepted as payment. Pay as gift or add 4%.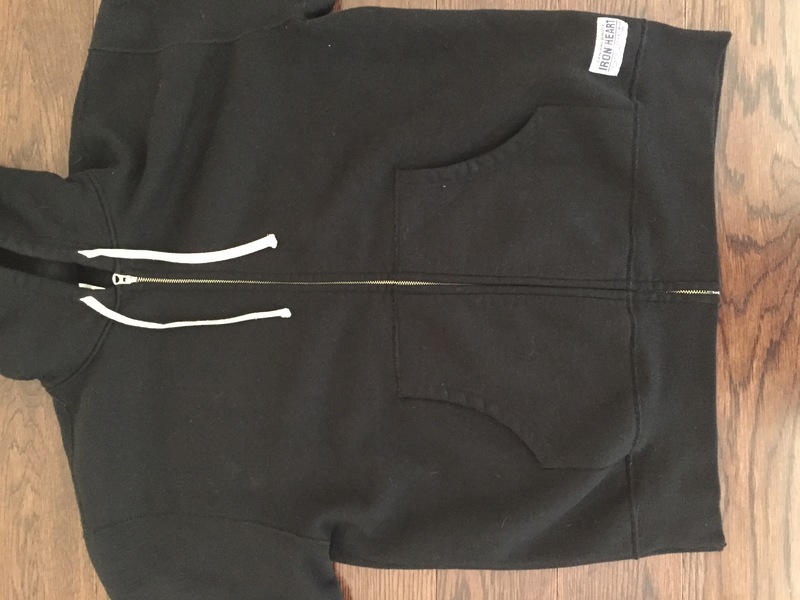 If you have a XXL IHSH-76 or XXXL IHSH-99 PM me if your interested in a trade.
Cheers
Pages: [1]