Show Posts
This section allows you to view all posts made by this member. Note that you can only see posts made in areas you currently have access to.
Topics - Zim
Pages: [1]
1
« on: October 05, 2019, 06:16:47 pm »
A fantastic piece for the wabash connoisseur. Size 32.
Waist 31.5
Inseam 31
The wabash striping is a very light blue. These sell for $150 new, and have only been worn/washed once. Wish they fit me.
$100
$80
$65 shipped to you in CONUS.
2
« on: July 05, 2019, 02:21:50 pm »
For the wabash connoisseur, a pair of brand new, never worn light denim wabash pants by Momotaro, Model 01-067. These are size M but the waist is elastic/adjustable. I typically wear size 34 and these fit me well. I would say they could fit anywhere between size 32 and 36. Tapered leg, relaxed on top, single pleat at the waist, combination button/drawstring closure. The inseam appears short at 29" but the way these hang, they are equivalent to 30 or 31".
Momo info/pictures here:
https://www.momotarojeans.com/c/bottom/01-067
Measurements:
Waist 18" max (adjustable)
Inseam 29"
Outseam 41"
Hem width 7.5"
Front rise 12"
Back rise 16"
$90
$80 shipped in CONUS
3
« on: April 21, 2019, 04:54:45 pm »
Thinking of selling my Buzz Rickson x William Gibson black MA-1, in the hard to get large 42 Regular size. These jackets fit on the large side (I am an XXL in most IH shirts, my chest size is a bit over 46 and this jacket fits me). Used but with almost no wear, super clean and in good shape. I am thinking $300 shipped to CONUS. Too lazy to take measurements or pics but if you are interested, I will add. Thanks.
4
« on: March 25, 2018, 04:37:36 pm »
1. Momotaro x Naked & Famous collaboration Skinny Guy selvedge jeans, size 34
Awesome 14oz sanforized Japanese selvedge denim. The denim is constructed by Momotaro using Momotaro's signature features included Momotaro engraved buttons and rivets, hidden back pocket rivets. The leather patch, tags, and interior lining features logos and details from both brands. In good shape, well used with moderate fading, all seams are holding. Couple of wear marks on one leg from cuffing. Waist -17.5". Inseam - 30" (not chain stitched). Opening - 8.5". SOLD.
2. Samurai S0500XX Otokogi Straight Fit, size 34. Lots of character and great vertical fades. All seams in good shape. The stitching on the arctuates on one of the pockets is coming undone. Waist - 17", Inseam - 31.5", Leg opening - 8". Would like to get. SOLD


3. Grenson "Sharp" brogue boots - Tan Calf, size UK10. Fantastic stylish boots. In good shape, some creasing on the vamp but nothing too bad. Polished with Saphir products. Paid $300 for these a couple of years ago. SOLD.
5
« on: December 27, 2017, 03:02:04 pm »
For sale or trade:
1. BNWOT: Stevenson Overall Co. Allstate AS2 black paisley shirt, Size M. Discharge print flannel with metal concho buttons. I cannot begin to tell you how awesome this shirt is. Paid an embarrassing amount in the hopes that it would fit me but it doesn't,so someone else will hopefully enjoy it. Measurements (the IH way)
P2P 20.5"
Shoulders 19"
Length 27"
$120
$100
SOLD
2. Post O'alls Cruzer duck canvas vest, size L, in used but excellent condition, no evo, stains, rips or tears. P2P is 22".

$90 $70 $50 shipped to CONUS. 3. BNWT: Levi's Made and Crafted Sherpa Reversible vest, size XL, P2P is 22". $60 $45 $30 shipped to CONUS.
6
« on: June 10, 2017, 03:26:02 pm »
Up for sale is an awesome pair of black leather vintage engineer boots from the venerable Boulet Canada. They are marked size 9.5 - hard to tell, but I think this is likely a womens 9.5 (so roughly size 8 mens). Sadly, they are too small for me.
They have that the narrow flat toe box profile that you see in much pricier homage and repro boots (like Role Clubs or Road Champs). Note the cool detail of the double strap at the calf.
Leather is in good shape, double stitching is holding up. Nice patina, some scratches and wear showing (look at the last pic) but no tears. The soles are still the original nitrile-gum oil and acid resistant sole. Some wear, particularly on the heel pads.
SOLD
7
« on: June 10, 2017, 02:47:15 pm »
SOLD - please delete
I have a couple of wonderful slubby bumpy PBJs for sale.

1. An almost new pair of XX-003, size 34, almost new, worn perhaps 3-4 times, no rips, tears or blemishes, almost no evo (a hint of color peeking at the knees). Would like to get $125 $100 shipped in CONUS.
Measurements are:

Waist 17.25"
FR 10"
BR 16.25"
Thigh 13"
Leg Opening 9"
Inseam 31"


2. A well worn, beautifully faded pair of XX-012 Deep Indigo Tapered, size 32. Lots of wear, some pretty good fades (in my humble opinion), no rips or tears, seams are holding. Would like to get $100 $90 shipped to CONUS. Measurements are:

Waist 17.5"
FR 10"
BR 14.5"
Thigh 12"
Leg Opening 7.5"
Inseam 32"
8
« on: April 08, 2017, 06:48:29 pm »
Beautifully soft 5oz gingham chambray with western details and pearl snaps. Brand new, worn once, never washed. No evo, no blemishes, no nothing. Size labelled as 44 but I typically wear 45-46 chest shirts and this fits me well in the chest and arms. I would say it is equivalent to an XXL in IH shirts. Reason I am selling is that I have a short torso and this shirt is too long for me.
Stock pics and other details can be seen here:
http://www.fullcount-online.com/item/4932.html
http://global.rakuten.com/en/store/cleverwebshop/item/fullcount-4932/
I am too lazy to take pics - it basically looks the same as it is brand new. If you feel strongly about it, I am happy to email you actual pics.
Pics in the post below.
This sells for $180. I will let it go to a good home for
$120
$99
$80 delivered in CONUS.
Thanks, Zim
9
« on: December 10, 2016, 12:34:49 am »
I am selling a great pair of Fullcount 1110Z Japanese selvedge jeans. Slim tapered. Supersoft 13.7oz Zimbabwe cotton. Goatskin patch. These sell for $285 at Blue In Green:

https://blueingreensoho.com/products/fullcount-jeans-1110z-mid-high-rise-tight-ankle-jeans?variant=8313236033

Gently used, some light fading, no tears, rips or blowouts. The back pocket arcs have been removed, and the jeans have been hemmed to 32".

Wasit is 16 1/4"
Inseam 32"


Got them on ebay but unfortunately can't make them fit. Got a great deal and am passing it on - $59 shipped to CONUS.

will post pics as soon as I figure out how

10
« on: November 20, 2016, 03:41:35 pm »
Almost new Japanese selvedge denim from the great, sadly now defunct, Kicking Mule Workshop. These will never be made again! This is the (somewhat) slim straight 1980 model, Size 33 S. Actual waist measurement is 34", inseam is 31", hem width is 9".

Soaked once to get shrinkage out and hand-washed once. Worn about 10 times so look almost brand new with little to no fading. No goofy wash lines. Small sign of wear around the crotch area and light crease marks around the cuffs (look at pics).

Love these jeans and wish they still fit me. SOLD. Will take pics if there is interest.
11
« on: November 20, 2016, 03:18:48 pm »
Up for sale is a true gem - Ultra rare Limited Edition Concept x Vanson x Heineken100 collab moto jacket. Only 100 of these were ever made. You can read more here:

http://www.esquire.com/style/mens-fashion/a40376/concepts-heineken-100-vanson-motorcycle-jacket/

and here:

http://www.highsnobiety.com/2015/12/10/boston-concepts-biker-jacket-heineken100/

Classic biker jacket sillhoutte in soft, thick fabric material (not sure what it is, feels like very thick fleece/cotton). Silver/grey color with biker jacket hardware. Pristine used condition, flawless.

Labeled as size Mens M but actual fit is more like an L or even XL. I am pretty thick in torso/chest/shoulders, usually wear size 46R in jackets, XXL in IH shirts, and this thing fits me, though tightly. The material is stretchy so if you are somewhere between sizes 38-44, it should fit you. I am heartbroken that I have to sell this but it's just slightly too tight for me, and I don't want to wear it unbuttoned.

I am thinking I will let it go for SOLD to CONUS (other locations - PM me and we can work out shipping). Note that I am traveling next week so may be slow responding to messages.

Actual measurements, across, laying flat:
across armpits (back): 23"
bottom of collar to waist: 25"
underarm seam to end of wrist: 18"
across shoulder seams: 18"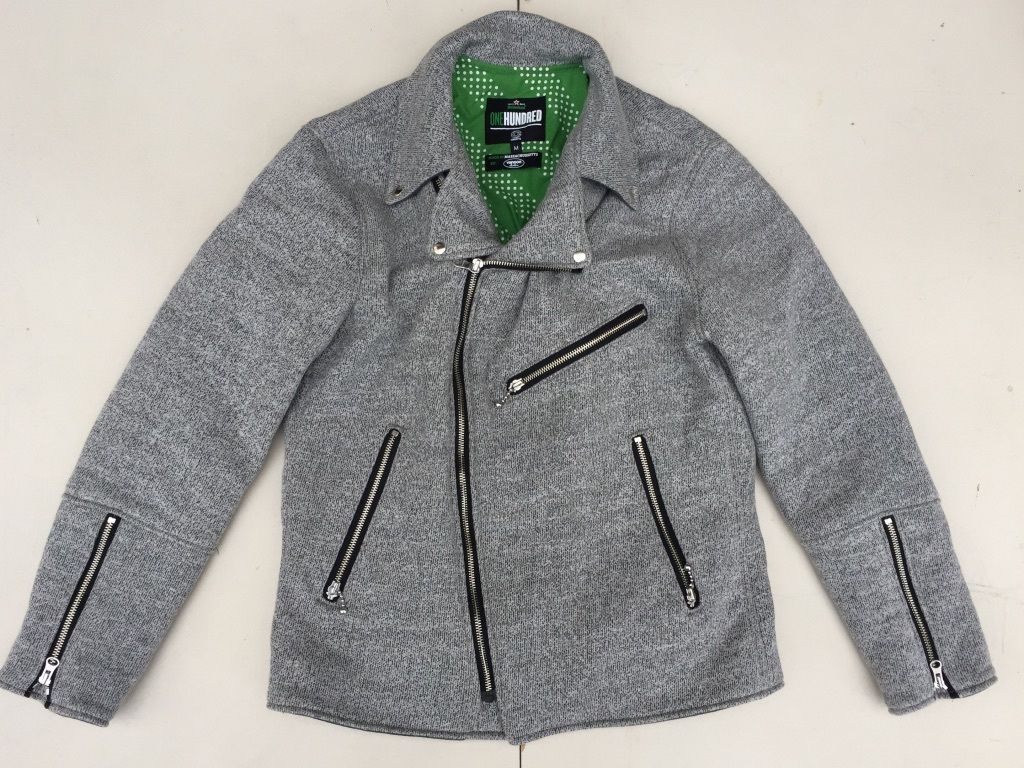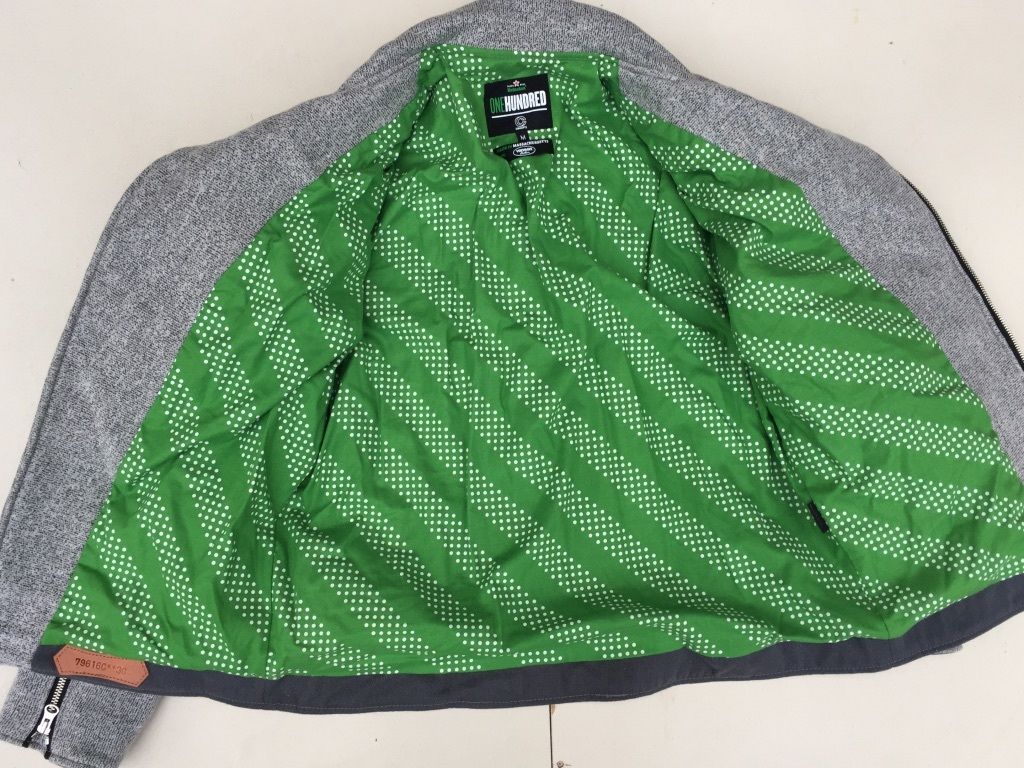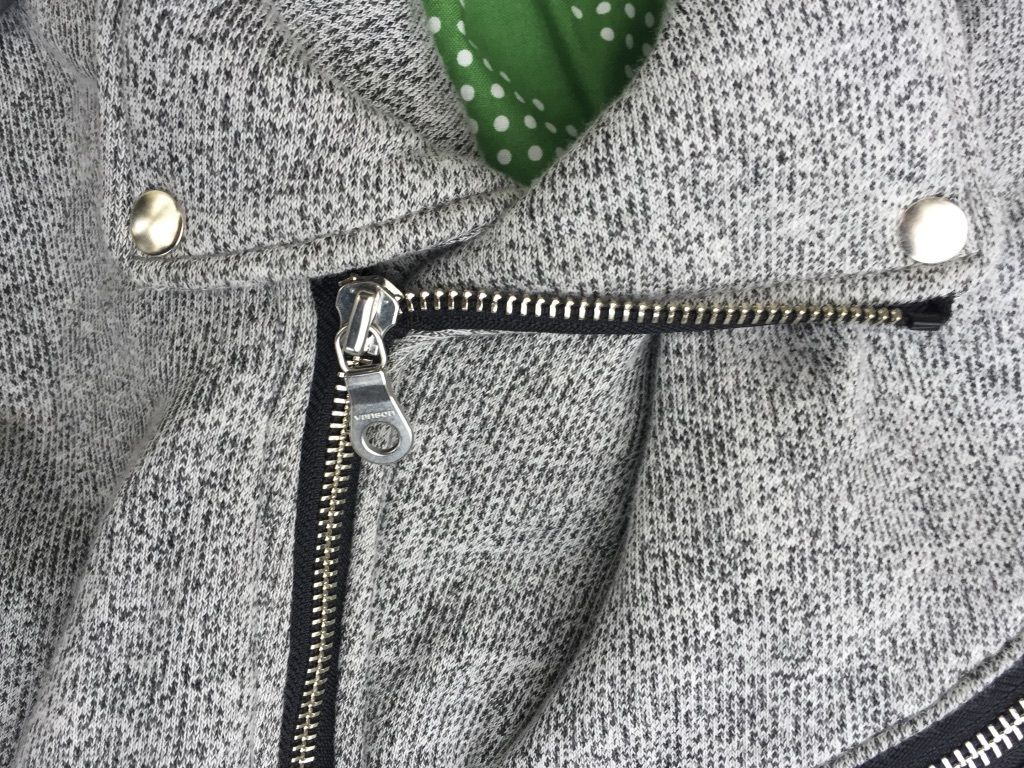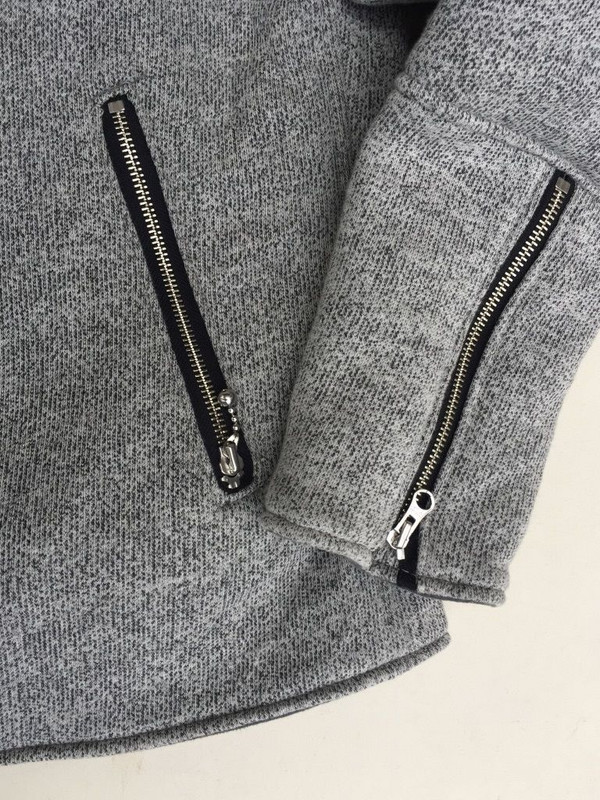 12
« on: July 10, 2016, 03:25:43 pm »
Trying to decide whether to sell my IH-666-XHS, 25oz selvedge jeans. These are almost brand new, worn only a handful of times, soaked once to get shrinkage out, never washed. No real evo, very dark and stiff. Size 36 waist, hemmed to approx. 30" inseam (between 30 and 30.5). I've lost some weight and these are too big for me. Trying to decide whether to sell them or wait to inevitably get fat again.
Too lazy to take pics and measurements right now but happy to do it if you are really interested.
Item sold.
13
« on: March 31, 2016, 02:31:56 pm »
Pages: [1]