Show Posts
This section allows you to view all posts made by this member. Note that you can only see posts made in areas you currently have access to.
Topics - Anesthetist
Pages: [1]
1
« on: September 06, 2020, 11:10:53 pm »
I bought this Thrux Pack (non-IH) from TL a few years back and only used it a few times. Very light wear but there are scratches on the strap tops from when they sewed the bag together. This thing is completely bombproof and if TL was good enough for a collab with Haraki then you know it's quality.
Asking SOLD shipping paypal net or venmo. Would prefer to keep this sale to the US as shipping will be pricey. Open to offers.
Thanks!,
Matt
Sent from my iPhone using Tapatalk
2
« on: August 10, 2020, 12:57:59 am »
IH microcord western (M)
-Beautiful shirt in a strong, wind resistant microcord with a bold red color. Sadly too small across the chest from me. In excellent condition, asking $150 shipped to the USA via priority.
Mister Freedom Skipper (sz 40)
Yet another piece I've held onto for years but the shoulder doesnt work for me. Just a hair snug
Excellent condition and has amazing detailing.
Asking $215 shipped to the USA.
Rogue Territory Infantry Jacket in olive ripstop (L).
A paired down version of the M-65 field jacket. Spring/summer weight but roomy enough for layering. Asking $110 shipped to the USA.
Buzz Ricksons N1 (Sz L).
Good condition but has a couple of pinpoint stains on the left sleeve and light general wear. Note that the zipper has started to fray at the bottom, but the jacket still zips up fine but may take a second to get it going. If it were to fail, the jacket can still be secured with the storm flap. Asking $240 shipped to the USA.
I'd be happy to get measurements on any piece you have interest in, send me a DM and we'll talk
Thanks,
Matt
Sent from my iPhone using Tapatalk
3
« on: May 07, 2018, 05:00:07 pm »
Please refer to my pics and feel free to ask any questions. Payment is in USD via Paypal and shipped is included to the CONUS via USPS. Thanks for looking.
Matt
Alexander Leathers C3 (sz42)
I bought this beauty from Giles but never really wore . It is in great shape but has a small scuff to the shoulder and right flank. Super warm and is just plain beautiful.
Chest 21.25
Shoulder 17.5
Lengt
SOLD
Trophy Denim Narrow (sz 34)
Amazing denim but the cut doesnt work for me. Have been washed, light wear, no holes, tears, etc.
Waist 16.5
Inseam 33.5
Front rise 10.25
Hem 8
Asking $175....$145...$125 shipped
Engineered Garments S/S 17 Aviator (L)
Worn twice, lightweight, great fit, and beautiful details.
Chest 22
Shoulder 19
Sleeve 19
Length 26
Asking $150....$125...$105 shipped
Levis Kaihara Matchstick (sz 36x34)
Very light wear, were too big for me. Please note measurements, they are post wash and these jeans will stretch! Light overall wear.
Waist 17.25
Inseam 35
Hem 7.5
Front Rise 10
SOLD!
Sent from my iPhone using Tapatalk
4
« on: January 21, 2018, 08:09:01 pm »
Carried 2-3 times, in great condition with two smalls scuffs on the deer leather.
$sold pending funds. paypal'd & shipped CONUS.
Thanks,
Matt
Sent from my iPhone using Tapatalk
5
« on: January 02, 2017, 02:56:57 am »
Couldn't get a new thread going so here is my first of 2017:
IHJ-08
3sixteen
634s-14oz OD
Cons
Sent from my iPhone using Tapatalk
6
« on: February 21, 2016, 10:29:37 pm »
I wanted to know what things you own that you had to go to great lengths to get. Did you have help? Did you almost lose it in the process? Cars, watches, knives, clothes, or bags, etc. I want to hear about it. As for me, it was my Tudor Black Bay. When I first saw it, I knew I had to have it even though the brand wasn't being carried in the US. I waited patiently for about 8 months and then started the process of emailing stores in the UK and finally got lucky enough to get one that would ship to the US. After wiring about 2000 pounds and the super stressful day of waiting to see if they received it (or if they would screw me), I got my shipping notice. Of course, like any addict I paced and paced, watched the tracking and saw that it never moved out of customs. After a few attempts to get information, I got an email and form requesting that I itemize every part of the watch from the strap to the movement to the crystal. Without indicting myself or the seller there was a...problem with numbers adding up and me being stuck in the middle. After another few nerve wracking days of wondering, the watch finally came in all it's glory and I was proud to own one of the few in the country before Tudor started to sell locally. I love watch, but the story makes it all the more special to me.
The other piece in my collection is my Kapital Kountry Snufkin. I'd wanted the special edition Kountry hiking version ever since reading about it. Problem was of course that they were pretty much either prohibitively expensive or sold out everywhere (even in Japan). Enter an amazingly generous forum friend from Australia who searched it out and proxied it for me without ever wondering if I would follow through. I've always been so surprised at the people who follow this forum and for a stranger to go through all that trouble, I was very moved. Cheers
@Snowy
!
Hope you enjoyed my stories!
7
« on: December 20, 2015, 10:31:10 pm »
Selling some things that aren't getting the love they deserve. Not really looking for trades at the present and prefer to ship to the CONUS.
1) Trophy Storm Vest- Size 40 in black - 9/10 condition. Very cool and hard to find insulated vest from Trophy. Outer is moleskin with a wool blanket lining and poly fill. It has a stand up knit collar and a full length Talon zip. No pilling or damage anywhere. Asking SOLD shipped to the US.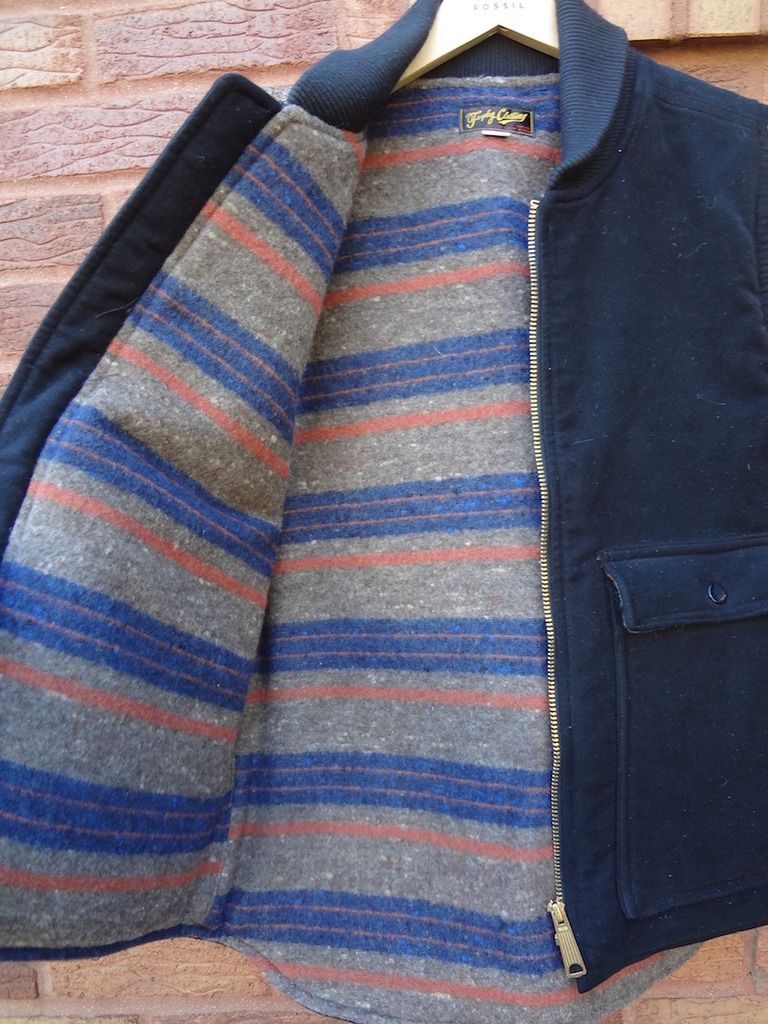 2) IHSH - 82 Size L in khaki - not too many made it out of Japan but it is just too big on me. Worn MAYBE once and washed. Condition 10/10. It's a shame I couldn't make it work, the fabric is really nice and stubborn. Asking $90...$80...$70 shipped to the US.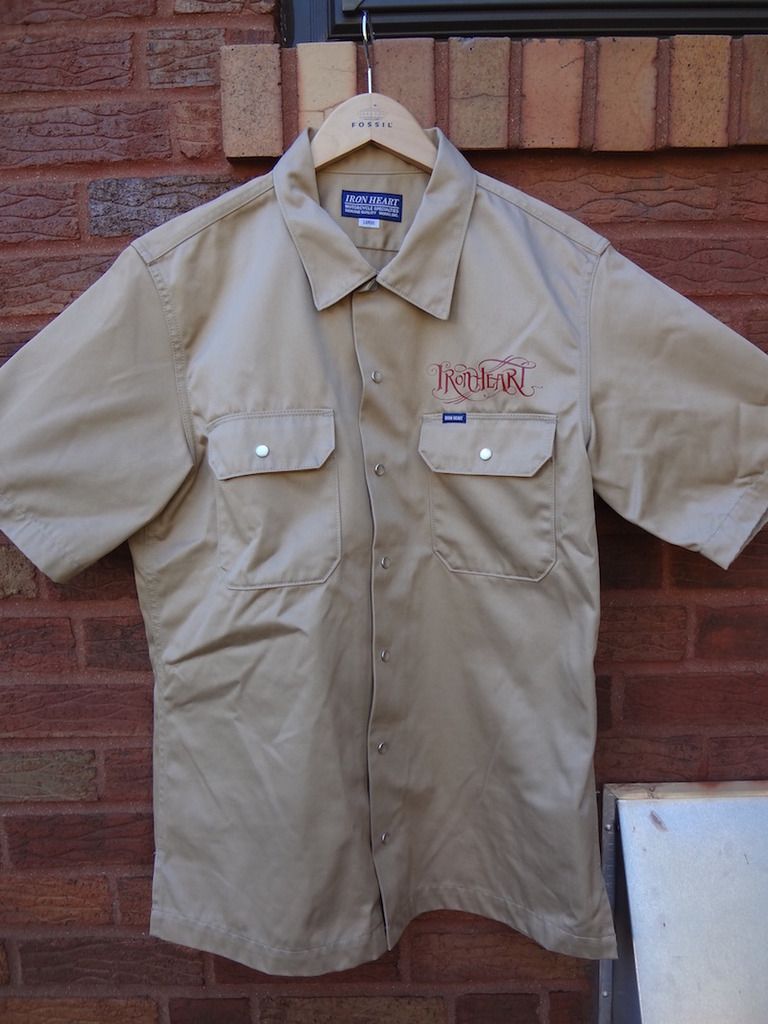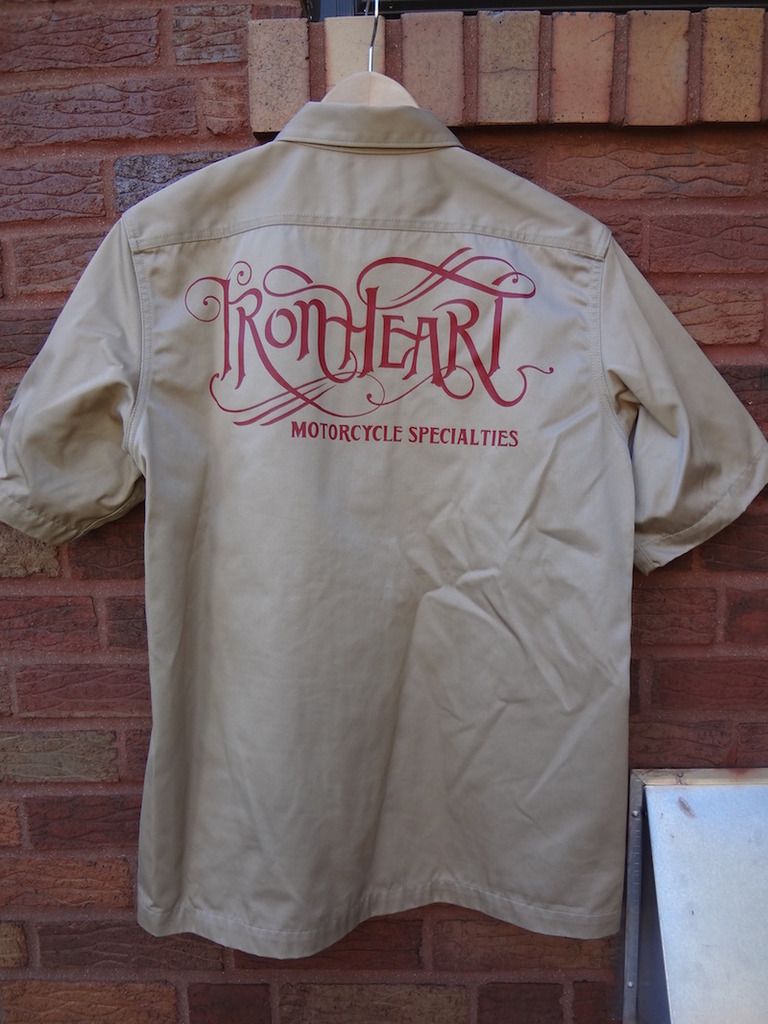 3) IHSH-61 Size M in khaki - worn a bit and washed about 4 times, a bit wrinkled but otherwise in excellent shape. I love this shirt but the forearms are too fitted for me. This would best fit someone who wears a small in IH in my opinion. Condition about an 8.5/10, SOLD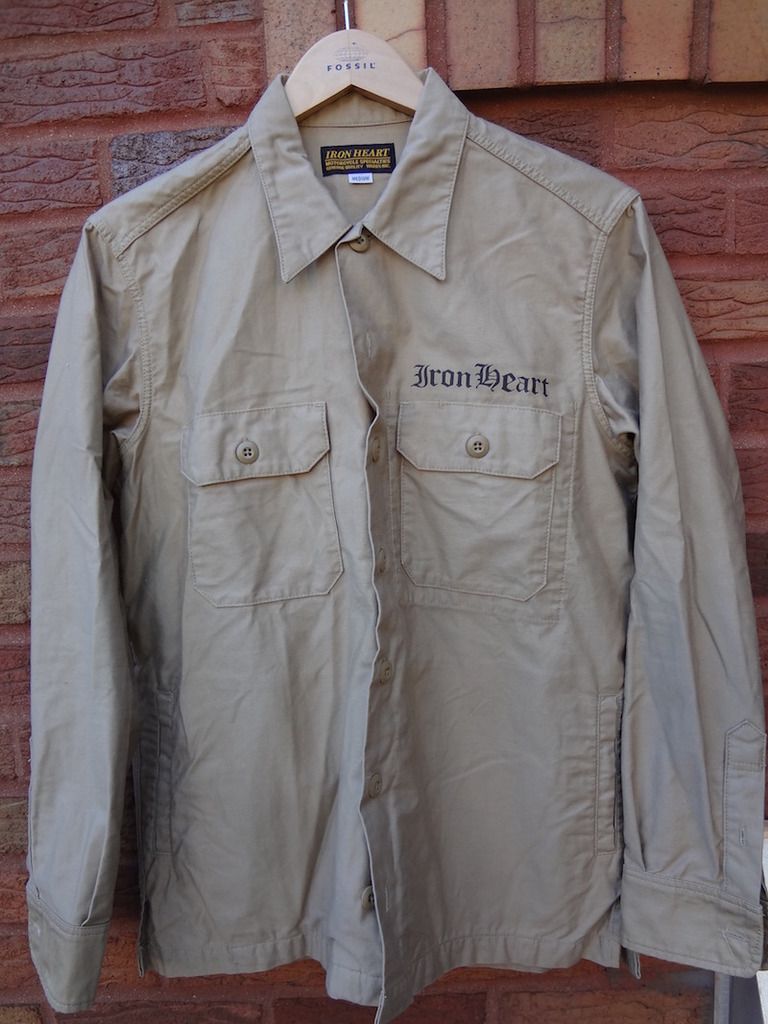 4) IHJ-09 - Medium in black- Has been worn a bit, but I have too many light-midweight jackets at the moment. It has some fading at the cuffs, hem, placket, and pockets as seen in my pics. No snags, holes, or otherwise. Condition wise I'd say it's an 8/10 and keep in mind this fabric is a fast fader. I'm asking $100.....$85....$75 shipped to the US.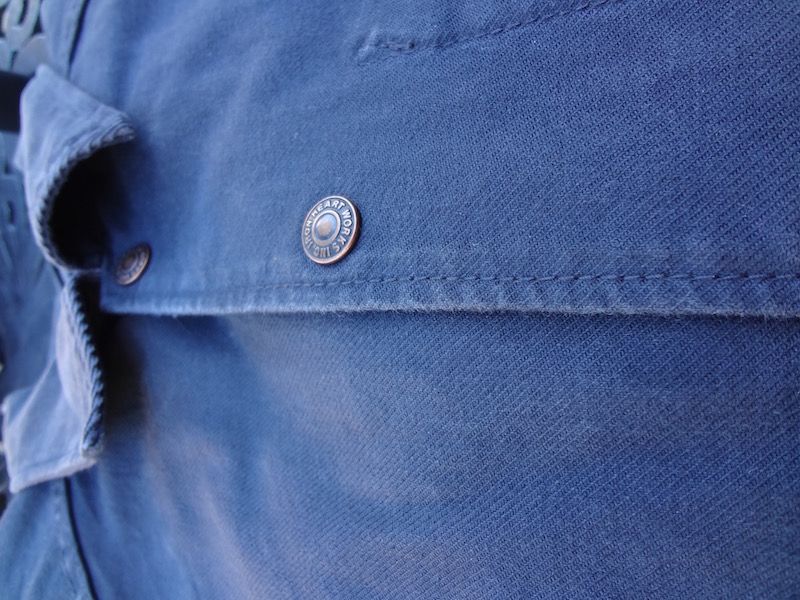 8
« on: August 14, 2015, 12:39:17 am »
Snowpeak has been making outdoor goods for decades, but only recently did I discover their clothes line. My search for an anorak has been a bit of an obsession for the last few months and I've considered everything from Duluth Pack's traditional canvas, to Battenwear, to TNF's hyvent popover. I found this model incidentally and it's about perfect for my needs.
From what I've seen, most of the Snowpeak clothing is made in Japan, although a few of the nylon jackets are made in China. Retail on most of their wares is high, but like the rest of their gear the quality is obvious and seemingly justified.
Japanese Fire-Resist Parka (55% Acrylic, 35% Cotton, 10% Aramid mix)
My medium is generously sized but looks good over a tee or an UHF. It is easy to pull on, but snapped side gussets would have been handy. The placket allows for ventilation and the hood fits over a ball cap. I'm very happy to say that the hood doesn't pull my hat back and can also cinch down well. Note all of the really awesome utility pockets on the front of the jacket and although you can't see it there is a large open utility pocket on the right rear.
Closeup of the fabric, branding, and gusseted front pocket
Bartacked hood cinch. I really wish they used grommets on the cinch strings due the lighter fabric weight but I imagine this design will hold up fine.
Beautiful placket detailing and corduroy linings. This same fabric is also on one side of the hand warmer pockets.
I think a lot of work went into designing these elbow reinforcements. It really shows the skill of their sewing department!
Lastly, this is the small bill on the hood.
So as you can probably tell, I'm very pleased with this jacket. It retailed at around $400 but I got it for 50% off on clearance. I do have some worries about long term durability but I think that years of collecting brands like Filson and IronHeart have somewhat spoiled me!
More fit pics to come, I also want to show off the cinch design so stay tuned!
9
« on: March 01, 2015, 10:28:02 pm »
Hey guys,
I realize I haven't been wearing my FlatHead feather ring in a long time so I figure it's about time to let it go. The ring has been worn very sparingly and doesn't really show any signs of wear. There is a small superficial crack in the back of the ring which I'm guessing happens with casting. it was there when I got it and hasn't gotten any worse. Retail on this ring is $295 I'm asking $185 shipped in the continental United States.
Thanks,
Matt
On the finger
10
« on: December 20, 2014, 05:16:05 pm »
Alright guys and gals, what stuff do you have lurking in the back of your closet? Or maybe it's hanging in the basement or stuffed under the guest bed. Anyway you look at, we all have an item of clothing that just isn't working but can't seem to let it go. Maybe you spent too much on it or you like it and the wife hates it, there are lots of reasons why it happens. It doesn't matter how it got there, dust it off and lets see it!
For me, it is my Dale sweater coat that I bought about 5 years ago before getting into the heavy Japanese stuff. I had been collecting Dale knitwear for a while but always wanted a Dale coat, but found them cost prohibitive. I finally found one on sale online and in my size. I just had to get it and ordered it before really realizing what an ivory and pale blue snowflake sweater really looks like when on a person. I think I wore it about twice before realizing I looked like a Christmasy Stay-Puft Marshmallow man. It still lives in my guest closet awaiting the day that I finally book that skiing trip, probably the only environment that I could see it looking good on me!
11
« on: November 10, 2014, 01:18:48 am »
Hello all,
I've come to the conclusion that I need to trim down the closet a little bit so I'm selling a few pieces that just don't get the wear that they deserve. Prices include USPS priority shipping to the USA, but I ask that you please cover paypal dues. Unfortunately, at this point I'd prefer to keep the shipping domestic especially since the busy post season is upon us. Measurements will be to follow (probably tomorrow or Tuesday), if you need full measurements faster than that please PM me and I'll try to oblige. All of the items listed haven't been worn in months. If you prefer that I wash a garment prior to shipping please let me know, measurements might be altered in a minor way.
1) Iron Heart Mega Beatle Buster
Size 34
(25 oz Contest version) -
$250......195
This was going to be my contest pair but I never really got used to the heavy stuff. They have been soaked once and washed once. The denim is still very dark but there is some electric blue fades at the whiskers, slight combs, right pocket, and seat. I see no loose threads or problem areas, truthfully they haven't been worn enough to generate any! These have been hemmed to 34.5".
Waist -33"
Thigh-12.5"
Hem- 9"
Inseam- 34.25"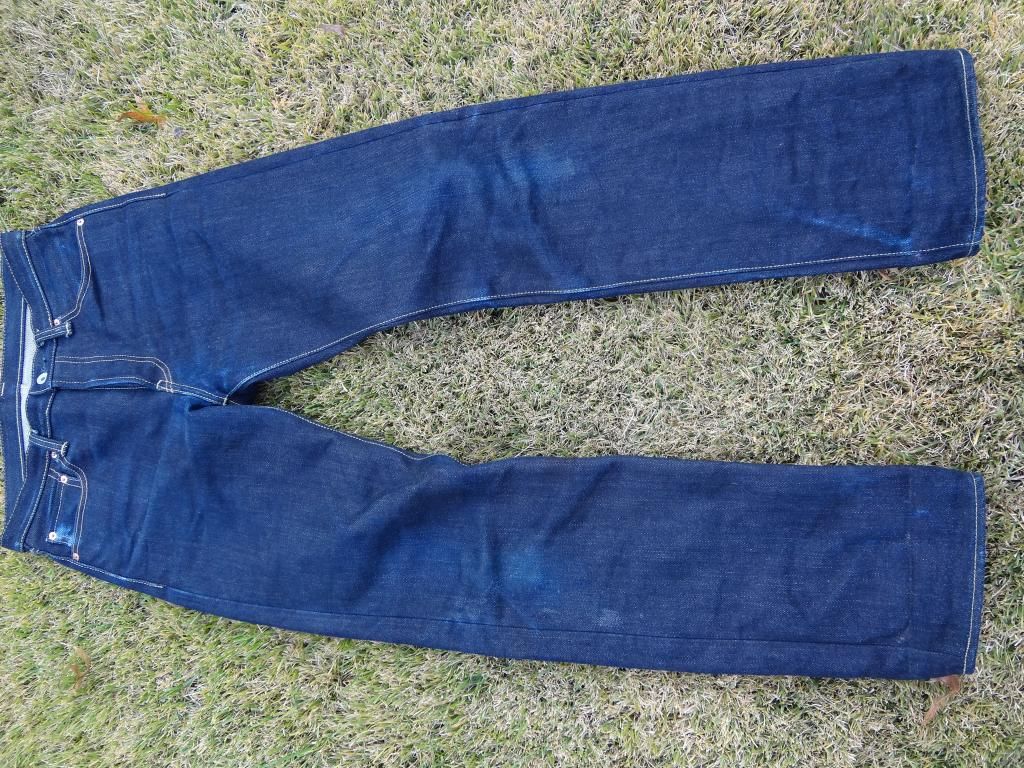 12
« on: April 13, 2014, 11:57:49 pm »
The second pant I have to sell is a pair of the 10 year Anniversary 1634 which is similar to the first pair of denim that Haraki produced. These are brand new and the only reason that I am selling them is that they are a duplicate pair. They are unworn and come with the tags, but minus the brass key thingy which I let my friend keep (he got lost in Tokyo just to get these for me, he deserved it!). Sizing (
except the inseam, see below
) is the same as the 634s here:
http://www.ironheart.co.uk/bottoms/ih-634s.html
***Please note that the inseam on this pair is 33". Even though the leather tag reads an inseam of 34", this pair measures 33". This is the way the pair came from the store and has been unaltered, for some reason it just came up an inch short. I'm asking
$240.00 .... 190.00 shipped CONUS
+ paypal fees.
Pics:
Stevensons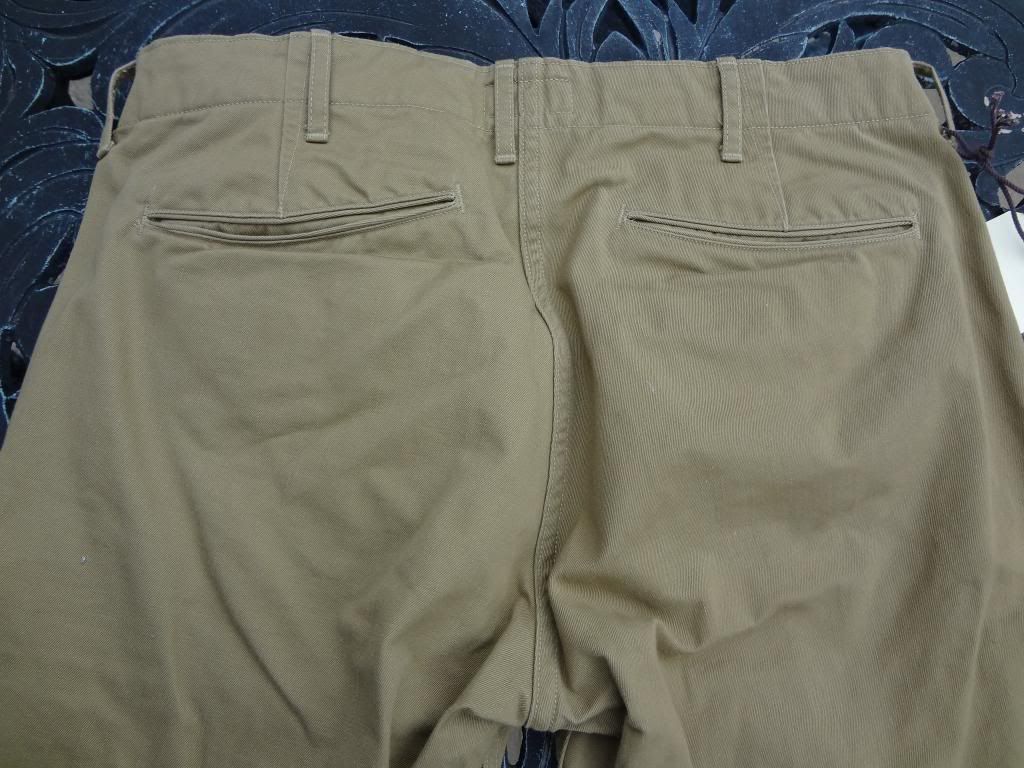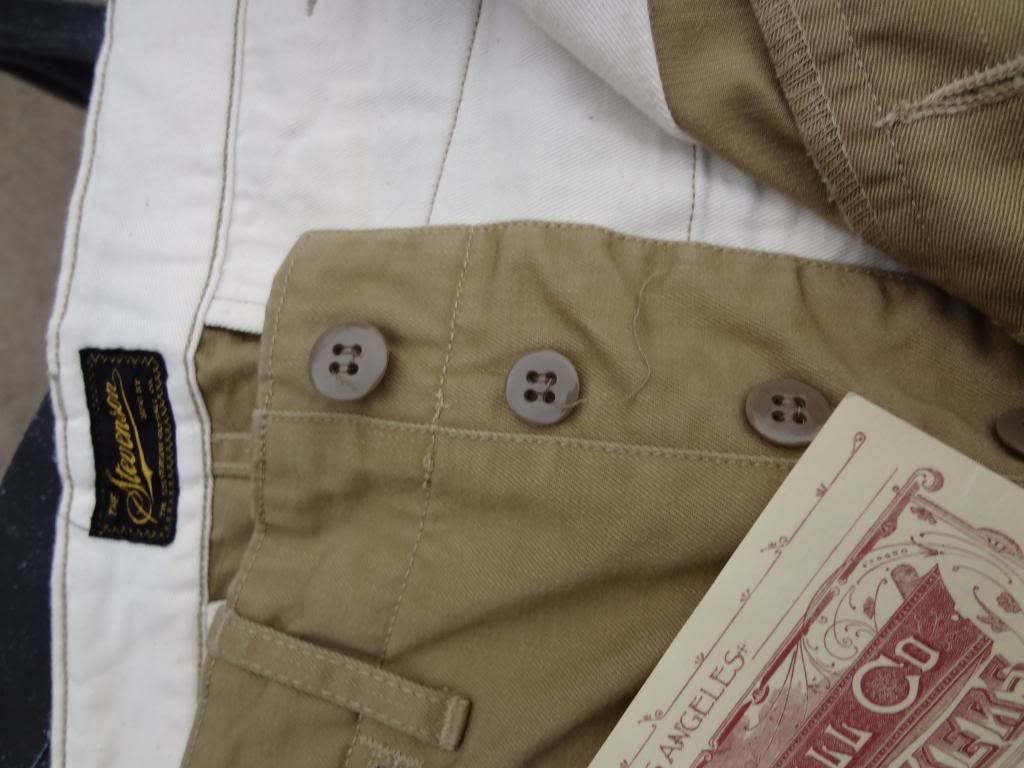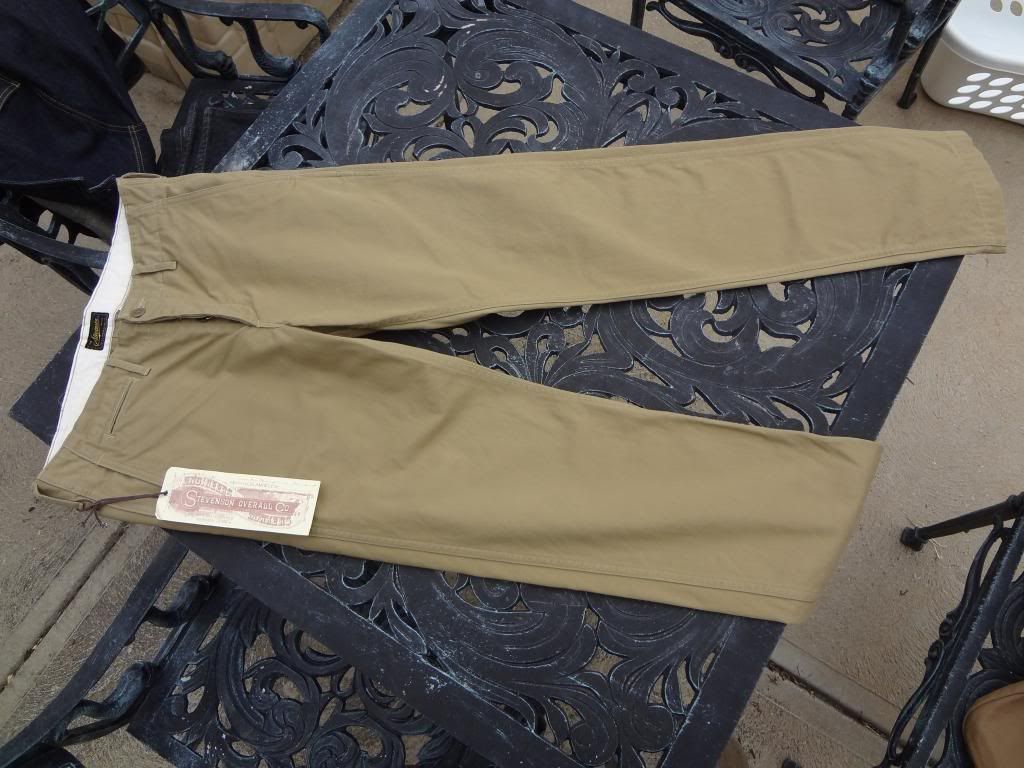 1634
13
« on: October 12, 2013, 09:17:52 pm »
Hi Guys,
I'm selling my WC set to make some room for new goodies. It has a nice patina and has been treated with mustang paste. No peeling, cracking, bad stitching or anything like that. Check the pics and ask any questions. No trades at this time please and since I'm having a hard time finding a cheap way to ship overseas reliably/safely I'd like to keep the sale to the CONUS for the time being. I'm asking $ pricing below OBO for the set, let me know if you are interested.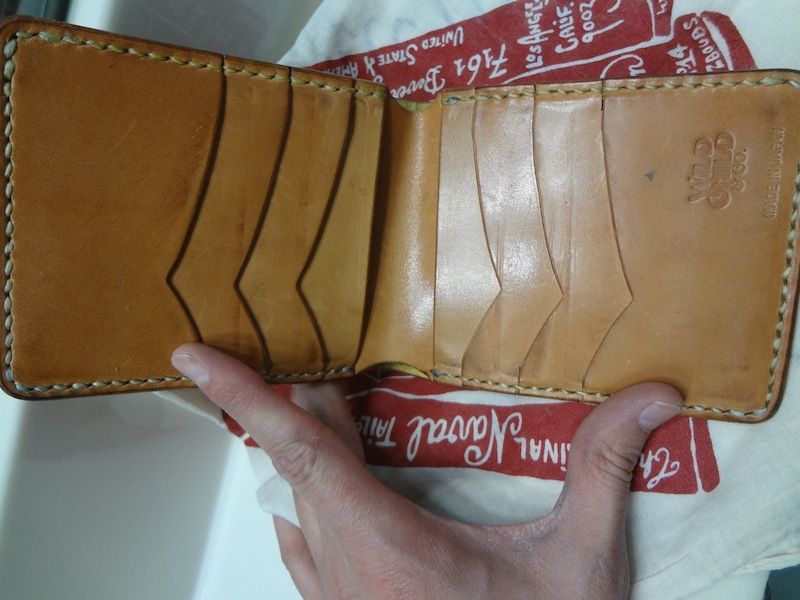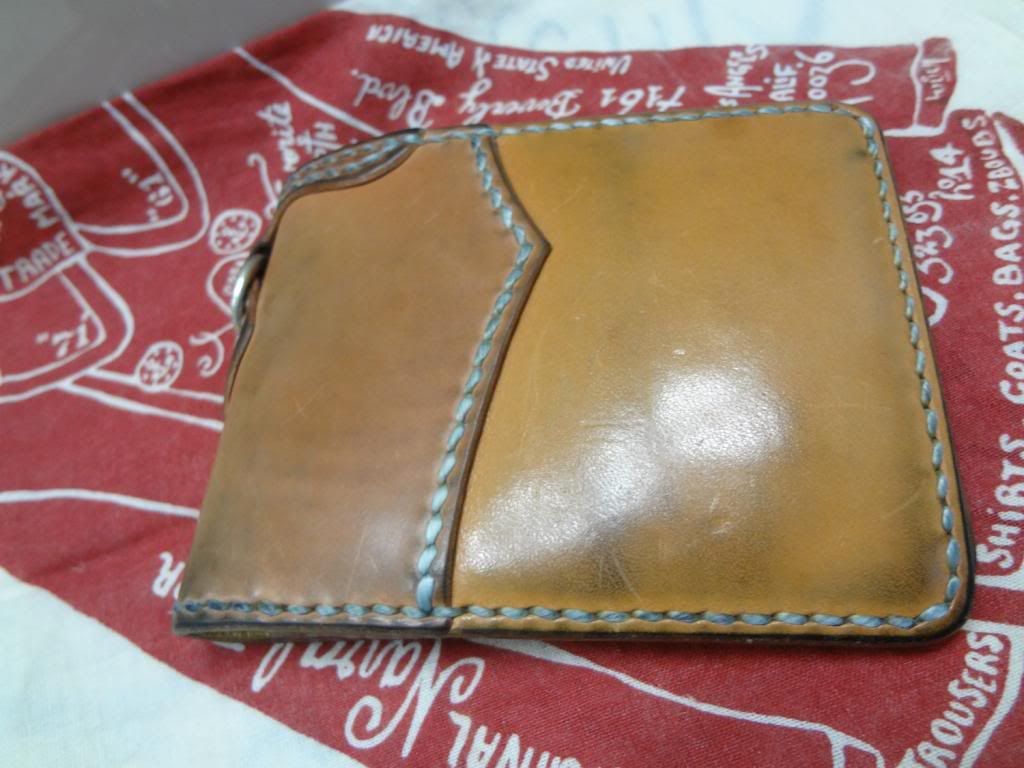 14
« on: November 22, 2012, 04:09:51 pm »
Tops:
-IHSH-32 Black M
-IHSH-26bk M
-IHSH-22 Red M
-IHSH-62 M
-IHSH-64 M
-IHSH-46 Black M
-IHW-01 Grey M
-IHSH-61 Khaki M
-IHSH-80 Blue M
-IHSH-71 Black L
-IHSH-99 L
-IHSH-62
-IHAS-01

Cut & Sewn /Tees:
-IHF-2012 (white & indigo) M
-IHF-2013 (black) M
-IH-Tote (Hickory)
-RAC-003

Bottoms:
-IH-634SV
-DC4001
-IH-801
-IH-555-03 (gone)
-MBB
-TW LHT Beatle Busters
-666L
-IH-1634
-SEXIH-22 301S

Jackets:
-IHJ-08
-IHJ-09
-IHV-05
-One Off Green stitched Type III
-One Off 21oz denim chore coat

Hardware:
-IHSI-02
-IH-FW
-IH-CCH
-IHG-04
-BANGLU-1
-IH-MW

Triple Works:
-TWSH-09 Blue Madras
-TWSH-05
-TWSH-10
-TWSH-07
-TWSH-03

Incoming:
-
Pages: [1]