Show Posts
This section allows you to view all posts made by this member. Note that you can only see posts made in areas you currently have access to.
Topics - Jesselirola
Pages: [1]
1
« on: November 12, 2015, 06:32:09 am »
Pretty damn new, bought from Zhivago n wore probably 5x last winter.

Meaning, wore it out and came home and took it off as its as so damn cold i had to put on a sweat shirt, ha.

275 shipped in the USofA.

Want to grab the cream / burgundy one and only need so many buffalo check's, i have a red xxxl as well if you'd prefer that, it's much more worn and i'd take 250 for that.

i can dig up photos of the red if anyone wants it.

I also have the 86 in blue in xxxl that's just too damn small on me, so if anyone wants that i'd do that for 275 too as it's pretty much brand new like the green buffalo check.

I have a ihsh-65 in xxxl that's been worn 5x, damn close to new. i'd take 250 for that - it has the MOP upgrade.

i have the ihsh-55 original wabash western i'd do for 225 it's an xxxl and i never wear it, i washed and dry'd it so it shrunk a tiny bit, shows nice wear, fades are coming in and it looks amazing, i just never wear it for some reason.

i also have an ihsh-13 that i washed and dried and it looks damn close to new because that shirt is such a beast, i'd trade for the work shirt versions, this too has MOP snaps and i'd take 225.

other than that i think that's that!

thanks!

jesse

-----

I also have a whole thread of cordovan wallet / keychain belt clip cordovan thing, black like the wallet, and the silver chain link motorcycle chain style wallet chain, buy some groupings of stuff i'll give you a discount!!!
2
« on: October 03, 2015, 07:23:53 am »
so,
haven't worn these in years, figured it's time to pass them along to someone who will wear these pieces!
they're used, but not abused, if you were to condition them with the cordovan specific cream they'd shine like new! i used them for a few months and that was about it, i like them so much that never wanted to sell them, but i've recently come to the conclusion that i should just let them go.
i'm thinking 2,250 USD + shipping and you get everything pictured below!let's do 2,000
how about 1800 USD for the whole kit now.
ok i'll take 1600 for everything pictured here & you pay shipping.
i haven't used this kit in a long time, time to get rid of it!
that's a pretty damn good deal I personally think!
and here's a detail of the wallet inside: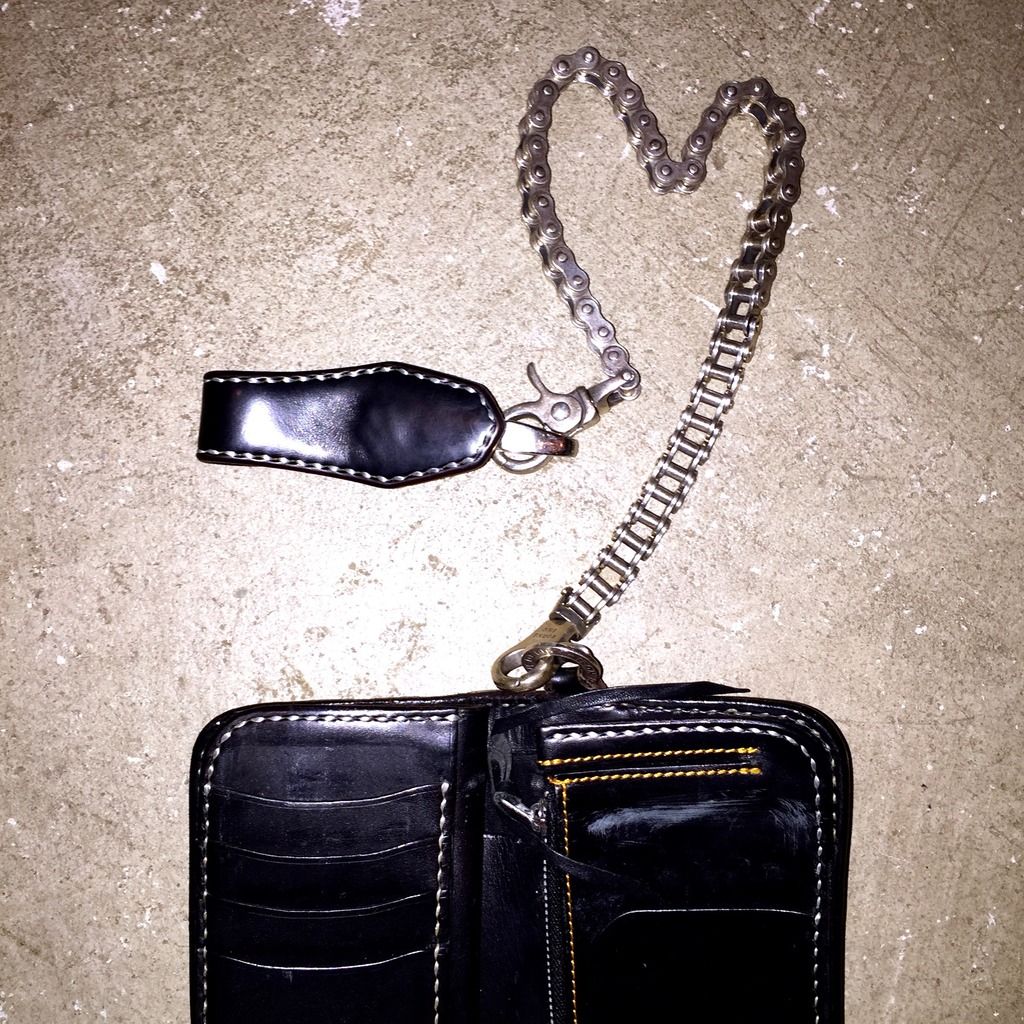 i could be open to do partial trades for a pair of 38 waist UHR beatle busters, the flannel lined x634x in a 38 or 40 as i believe the flannel kicks the waist down a size? i could also do the white 634's in a 38 if that was even made.
other than that, i think that's about all i'm interested in. i'll probably be putting up a couple of other things i don't wear much, so keep an eye.
email me it's better than a PM here -- j_lir@mac.com or jesse@jesselirola.com i check those all the time.
thanks!
jesse
3
« on: October 30, 2013, 07:31:30 am »
So,
Here's me turning you onto a close friend of mine's top notch Luggage.
Their website is Kaehler1920.com and having seen the bags through the entire process from inception to their final product I must say they're top notch all the way through.
The leather for the trim on the Canvas Bags as well as the entirety of the Leather Bags comes from our local, and internationally known Horween Leather Tannery.
These are heirloom pieces that you'll be able to pass along to the next generation and enjoy watching them evolve all the way through.
I shot their lookbook as well as images of the construction process at the factory, and a couple weeks ago we did some impromptu product shots at Horween itself.
Here's some images starting with Factory shots, then lookbook frames, and finally some shots of the bags at Horween bringing it full circle.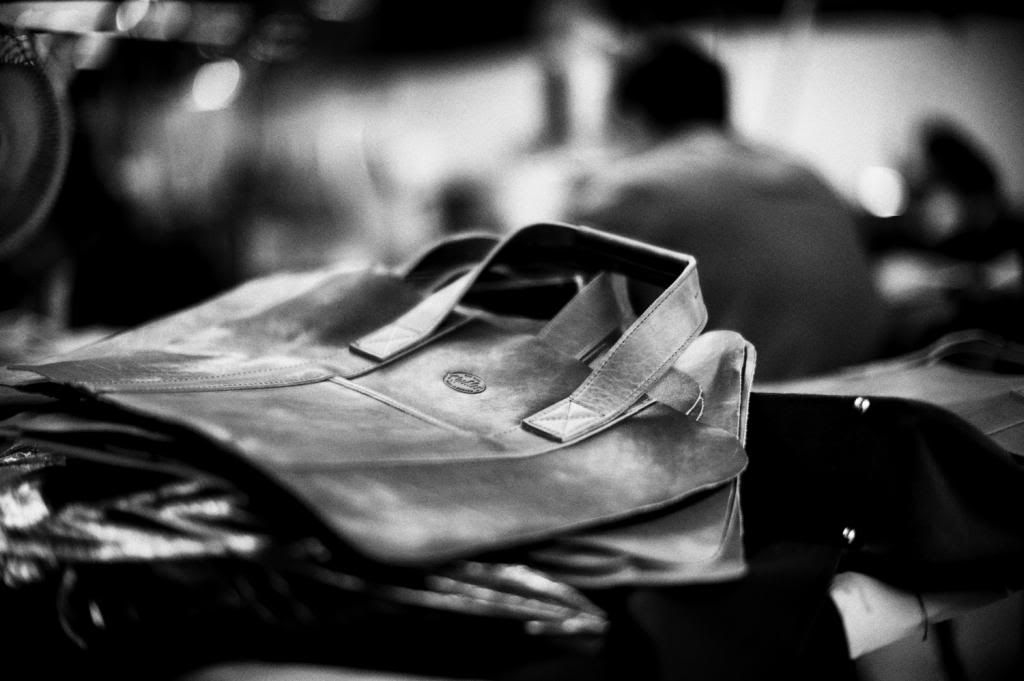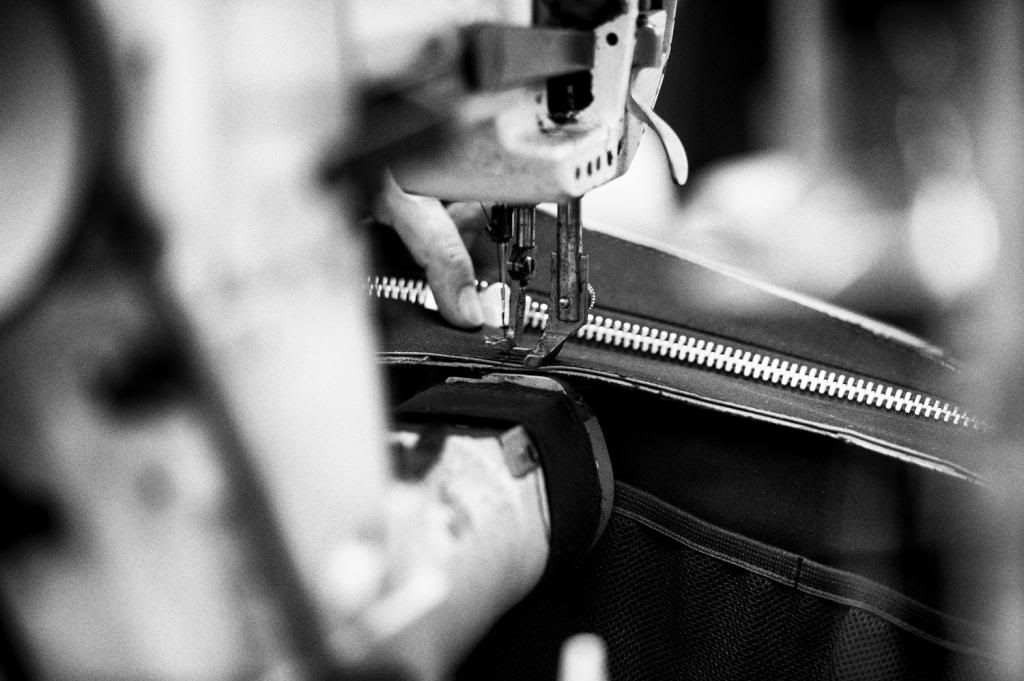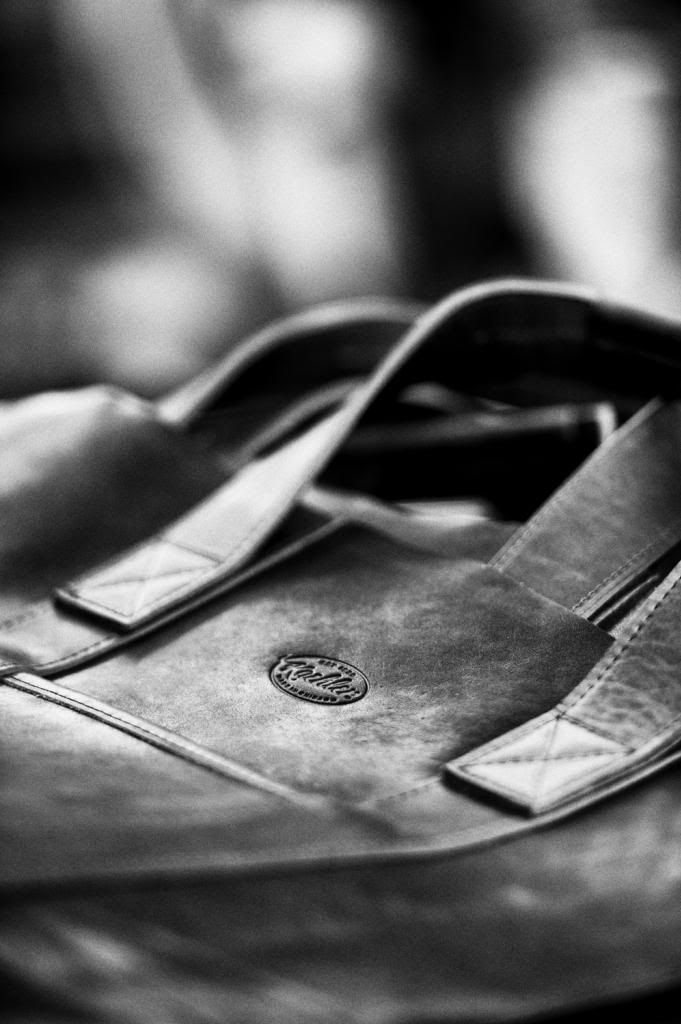 ---
Lookbook shot down in the Loop here in Chicago.
---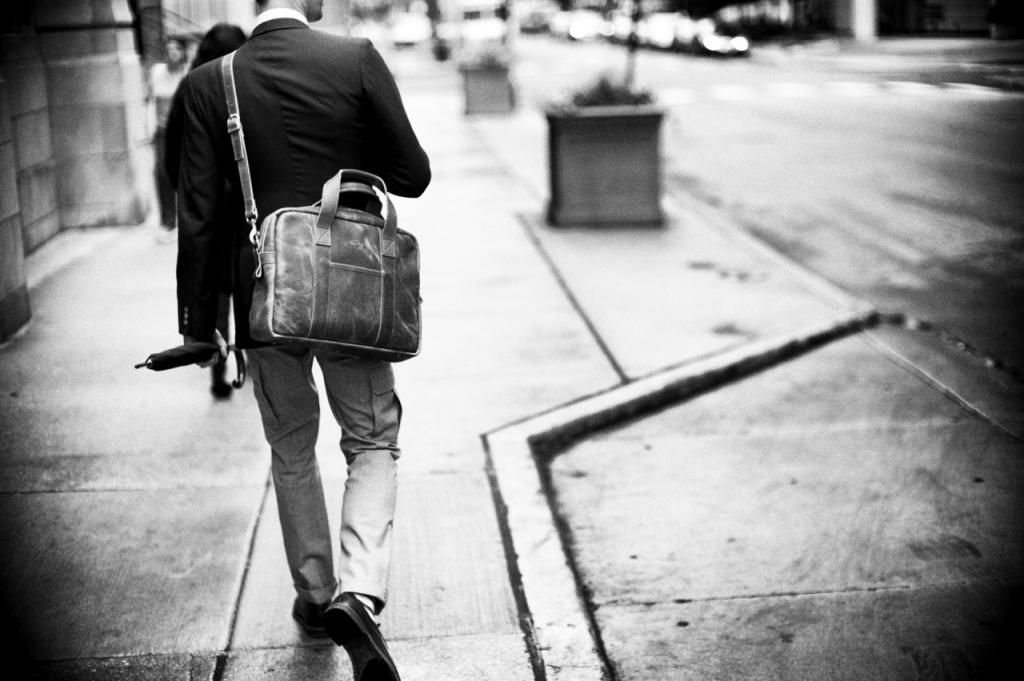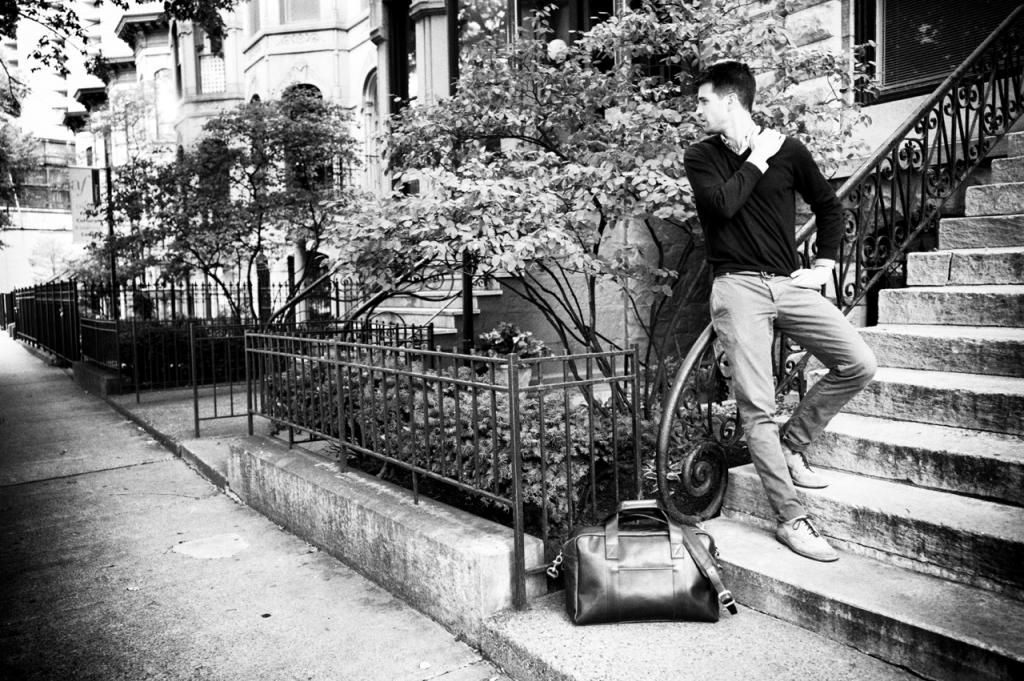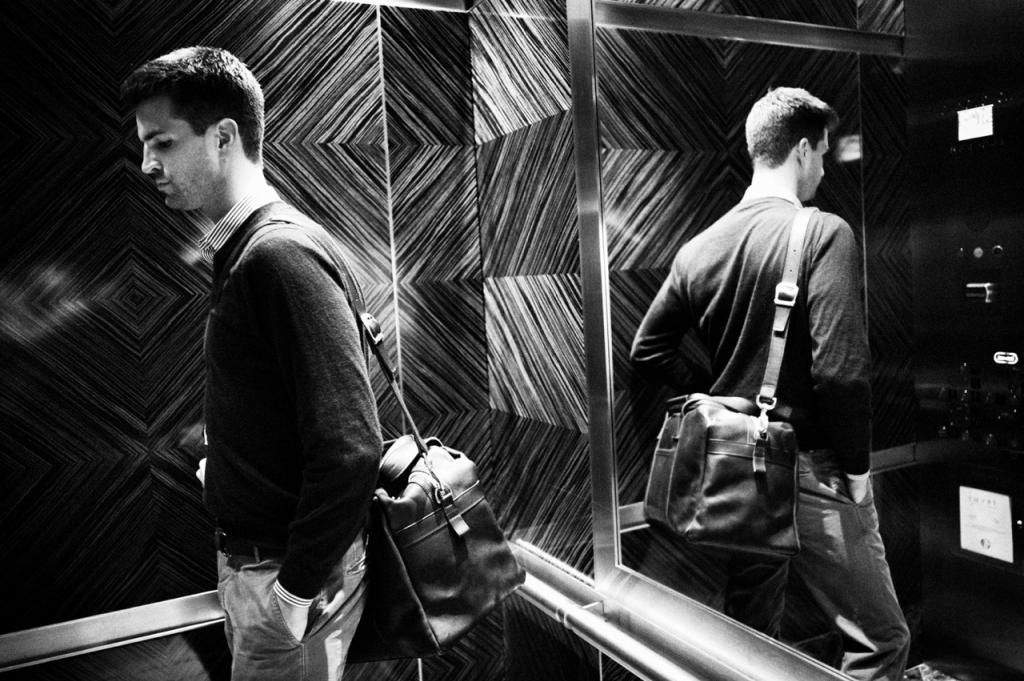 ---
& the product shots @ Horween...
top 2 are the brief, bottom two are the duffle...
---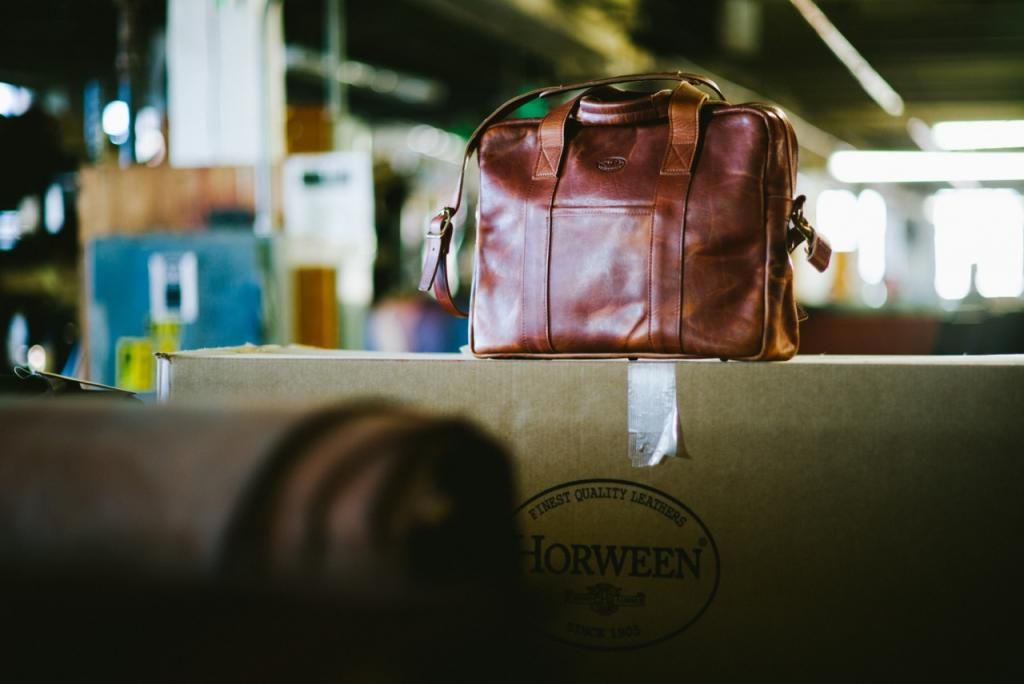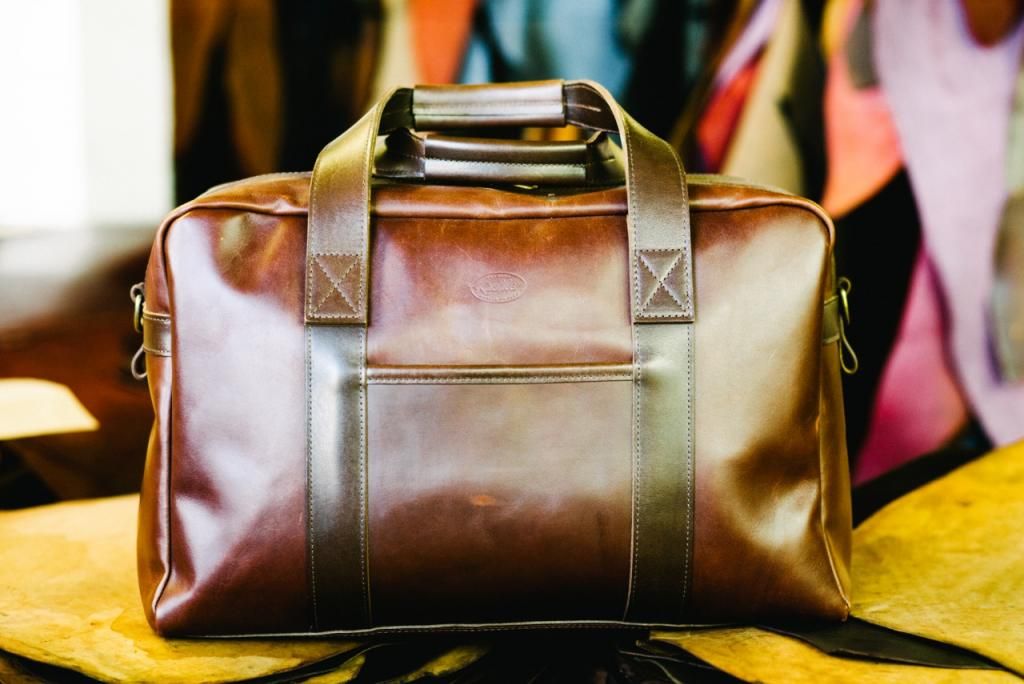 ee
Cheers,
Jesse
4
« on: May 27, 2013, 11:25:05 pm »
So I've a bunch of things collecting dust, so time to get rid of them!
Aside from a XXXL Wabash Western which is for trade @ this point, but I'll happily sell it - let me know if interested here's the beginning of the items for sale!
Fistly, worn probably 15-20 times
Alden X Self Edge X Leather Soul Black
Boots in Size 12. They're damn dusty in the photo but will clean up and shine like new!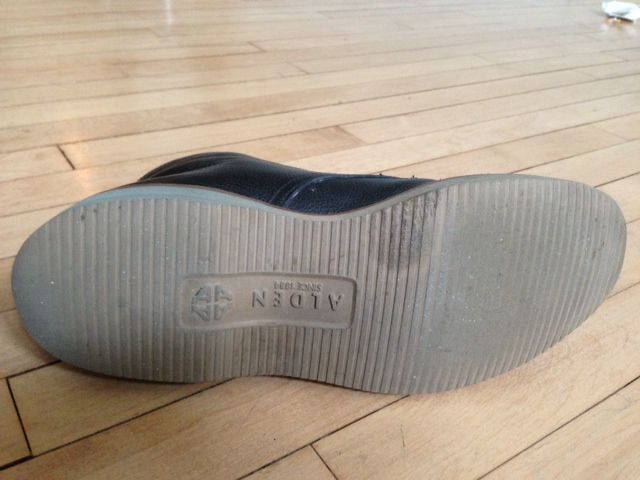 How's $350 + shipping sound?
Secondly,
Wolvering 1000 Mile's in 11.5 Black
. I added a rubber sole on top of the leather sole to add grip in wet weather. Probably wore these 7 times max? They're damn dusty in this photo, they'll clean up amazingly well!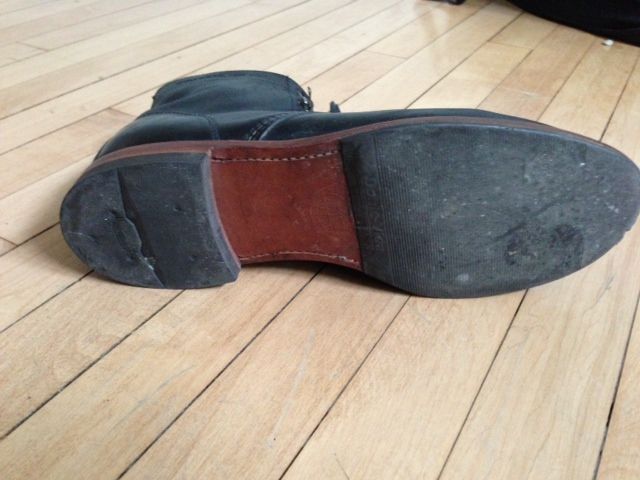 How's $250 + shipping sound?Blue In Green X Paul Smith X Red Ear
- worn 3-5 times Max, never hemmed nor washed. There was this hot chick who convinced me these looked good and $400 later I had another pair of jeans I rarely wore. They're RAW shrink to fit, I can take measurments for those interested. They're either a 38-40, damn cool details on these jeans including the copper selvedge line, cool shit.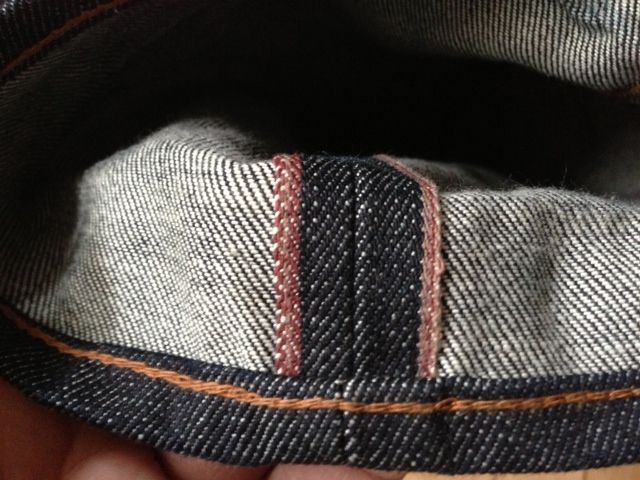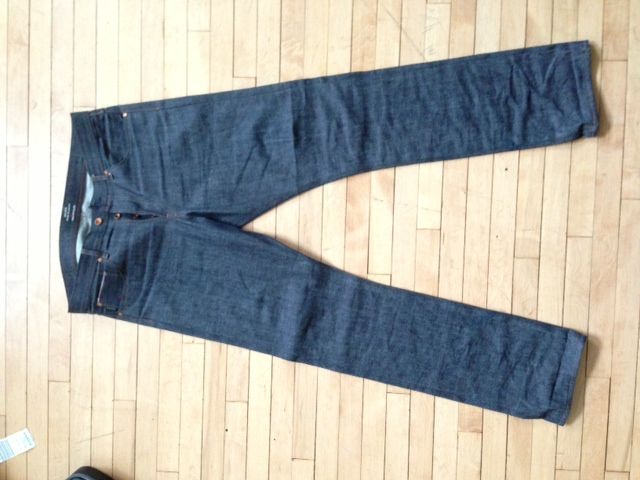 I'd take $200 on these + shipping.
Paypal as a gift of add the 4% and shipping can be whatever you want, but you pay for it.
I'll ship internationally.
Really don't want returns on these, I feel the prices are more than fair! All items in great shape! Just don't see any wear at all!
Cheers,
Jesse
5
« on: November 30, 2012, 08:01:04 am »
I never really wore these much, they're both on their original soles and have plenty of life left in them.
I've applied obenhaufs and a suede water repellent on the grey pair. Great boots that I don't wear enough, so someone please pick them up and enjoy them!
First off -
David Z Exclusive Grey Suede Moc Toe's.
$150 Shipped in the USA. Add another $25 for international shipping.
Second up - you know these well.
I also have a pair of Frye Harness 8R that are brand new in the box unwarn, I'd let those go for $200 shipped.
Google those to see an image.
If you want all of them we can strike up a deal!
I figure this is a fair price, but if you think otherwise let me know!
The Redwings have indigo stains, but that would happen to you too!
Thanks!!
Jesse
J_lir@mac.com is an easy way to get an immediate response, and if you're in Chicago feel free to pick these up in person and save money on shipping!
6
« on: June 06, 2012, 09:01:51 am »
Hey,

So I have an XXXL IHD-01od I'd like an XXL IHD-01od, i've worn it a handful of times, let's say two handfuls.

Just putting this out there.

Cheers,

Jesse
7
« on: December 23, 2011, 11:38:26 am »
Greetings,
Had this in the FT section as I want a pair of 38's for it.
That being said I'd also take a IH-9526V in XXXL.
Anyhow - I realized I need size 38 in the waist, wore these <10 times.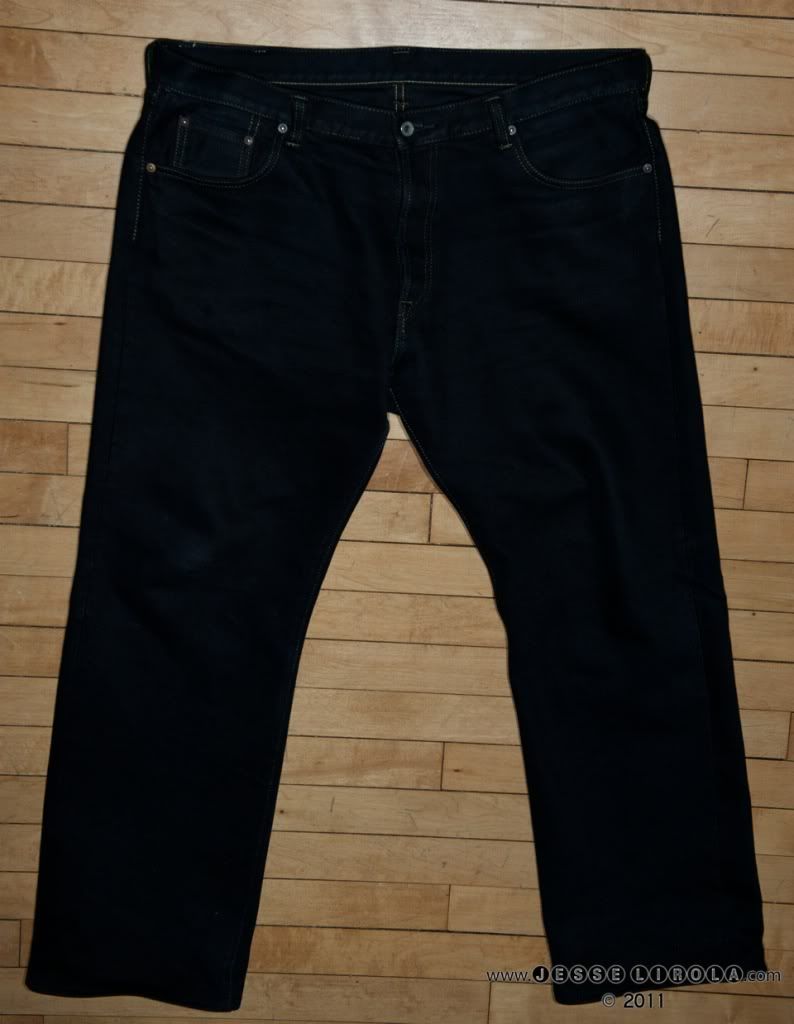 Bought them @ SENYC and had them hemmed there, chain stitched.
They're basically new.
I'd take $380 + shipping + paypal fee. (O.B.O.) I feel that's quite fair considering their condition.
SOLD
I'm in Chicago but I'm always in NYC or LA for work, so if someone wanted to save on shipping I could meet them in either city within the next month.
Email me @ jesse@jesselirola.com and I could snap some photos for you.
I really want to sell these so I can grab a pair of 38's and bet some OD going on again.
I had another pair of 40 634S's but sold them to a forum member, and these fit better (tighter) that the regular 634's but still I need a 38.
They've never been washed, nor soaked, they're RTG!
Thanks!!
jesse
8
« on: October 17, 2011, 02:17:56 am »
SOLD
Pages: [1]