Show Posts
This section allows you to view all posts made by this member. Note that you can only see posts made in areas you currently have access to.
Topics - thomasnunnally
Pages: [1]
1
« on: August 28, 2013, 03:02:29 pm »
After seemingly dropping of the face of the earth, I have returned.
Shipping from Canada and/or USA. I will be travelling to the US off and on over the next few months. We can reduce shipping costs this way. Prices do not include shipping, so send me a PM and we can discuss them.
Payment via Paypal as a gift only. PM only please.
W-08
Price: $45
IHVB-02 7.5UK
Price: $450
Honestly, I love these, and have just been to lazy to get the step stretched to accommodate my high instep. Considering it has been about 6 months, and I still haven't done it, I figured I would give someone else a chance. I wear a 9 in most sneakers (new balance, etc), 8.5US in red wing and Russell, and this 7.5UK fits perfect with the exception of the instep. Worn about 10 times.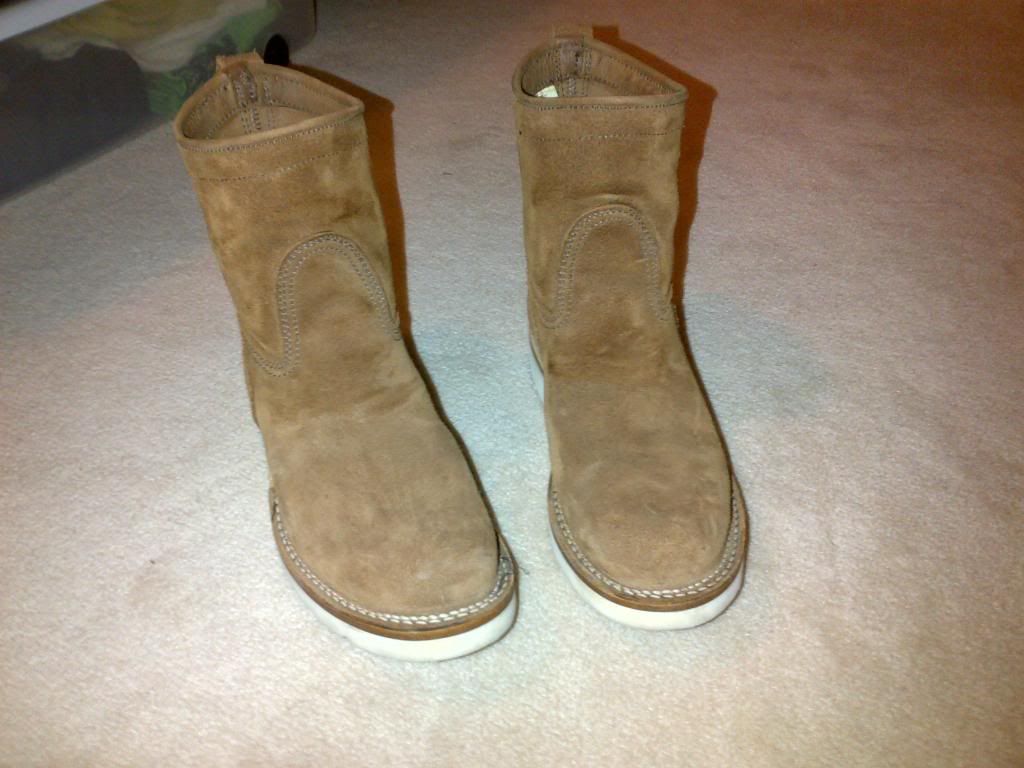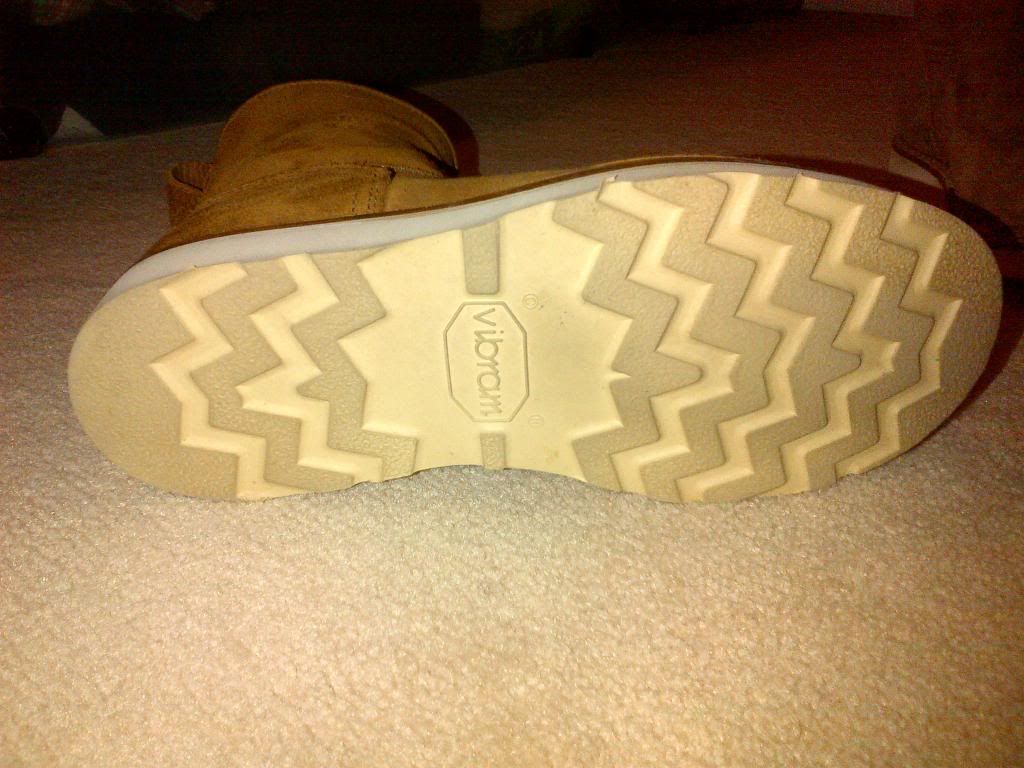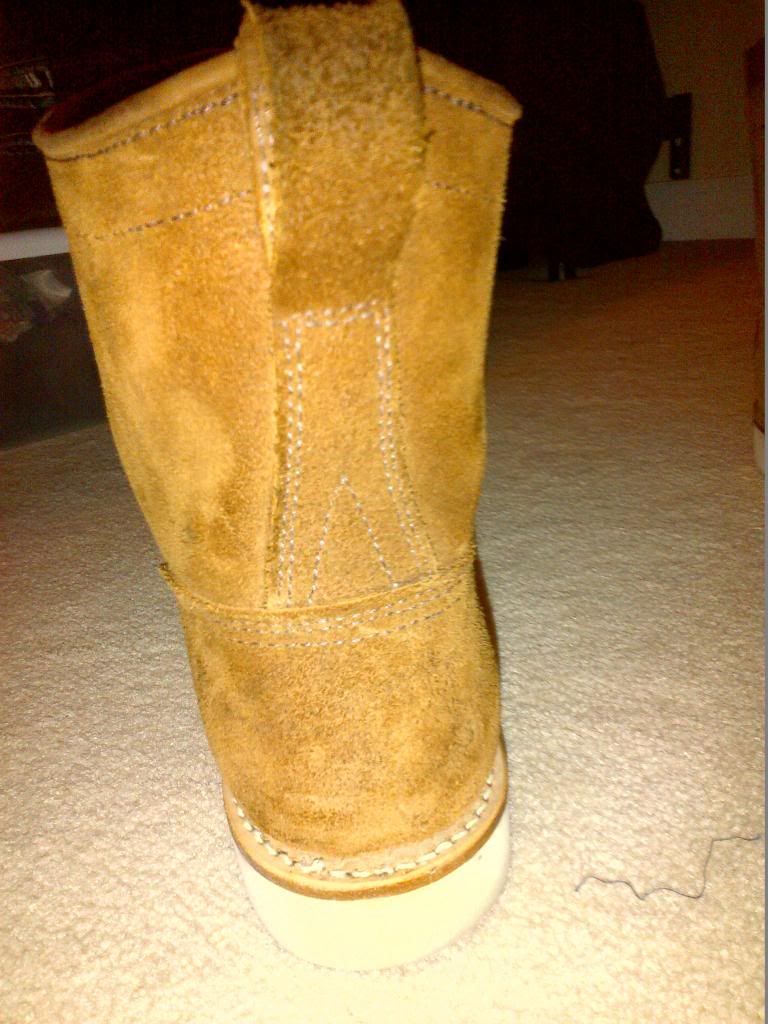 SEXIH07 Indigo 32 (measures 30)
Price: $150
My first pair of IH. Lots of nostalgia for me, but I will just never be able to get the thighs to work now that I am trail running. After about 20 washes, the waist has shrunk a lot too, so these 32's now measure 30". These have not been hemmed. Lots of life left. High wear spots noted in the pictures below.
Measurements the IH way are as follows:
Waist:31"
FR:9.5"
RR: 13.75"
Thight:12"
Knee:8.75"
Hem:7.75"
Inseam: 35"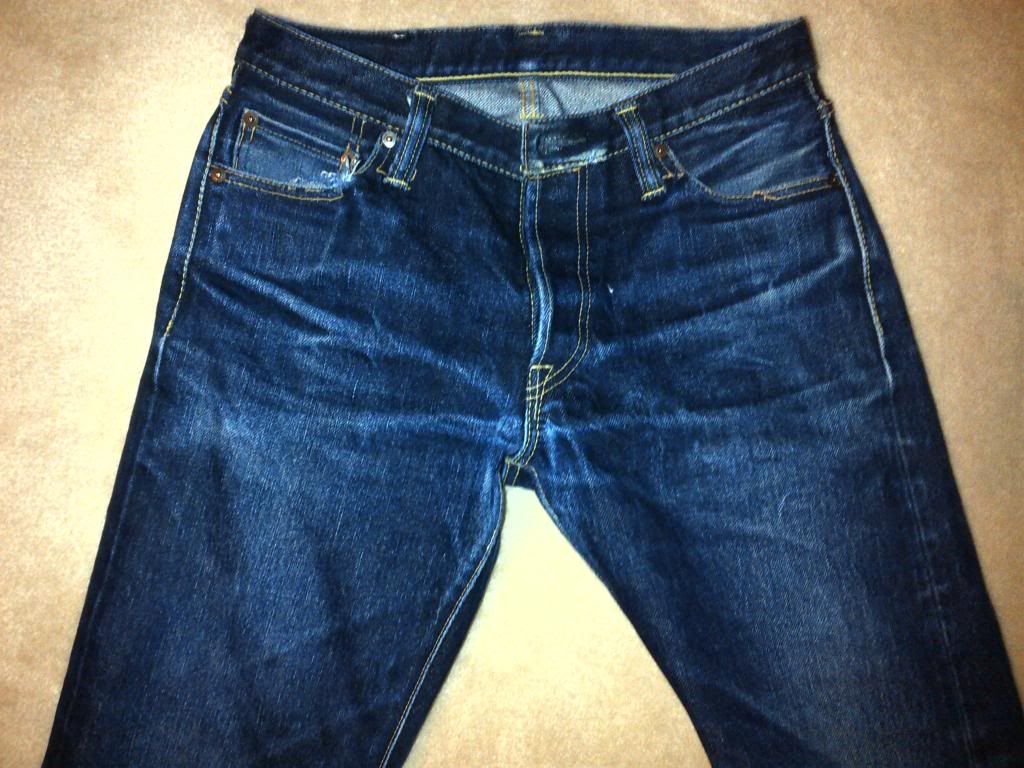 Some wear in the crotch. One good repair by Self Edge. One weak area should probably be addressed soon.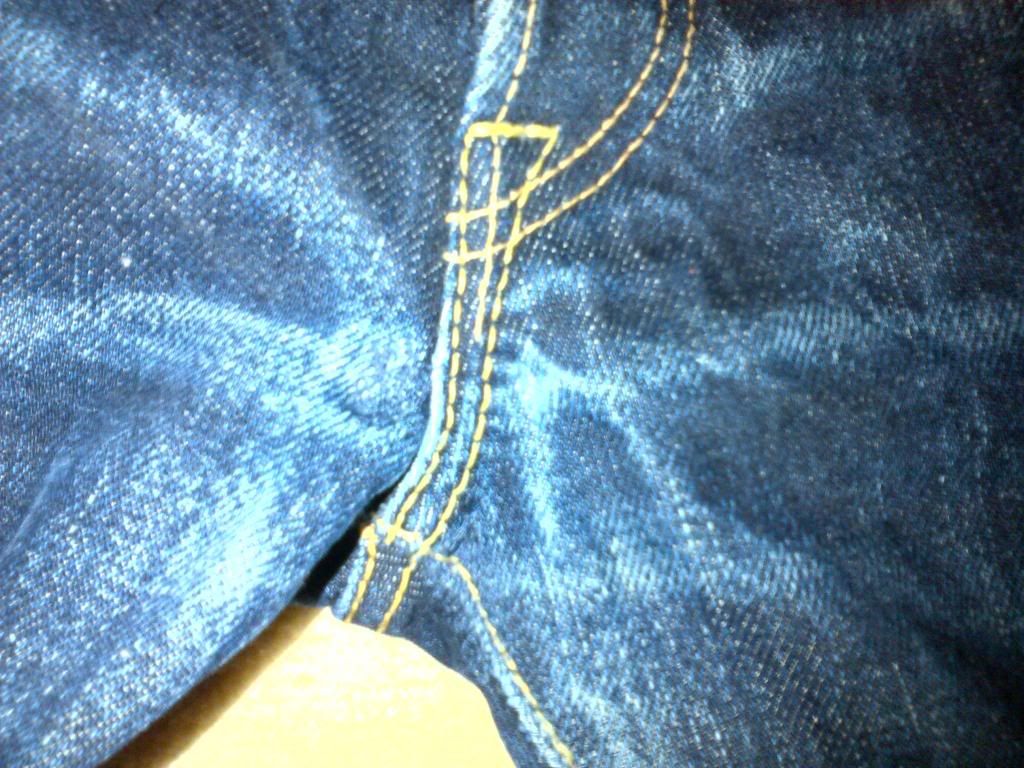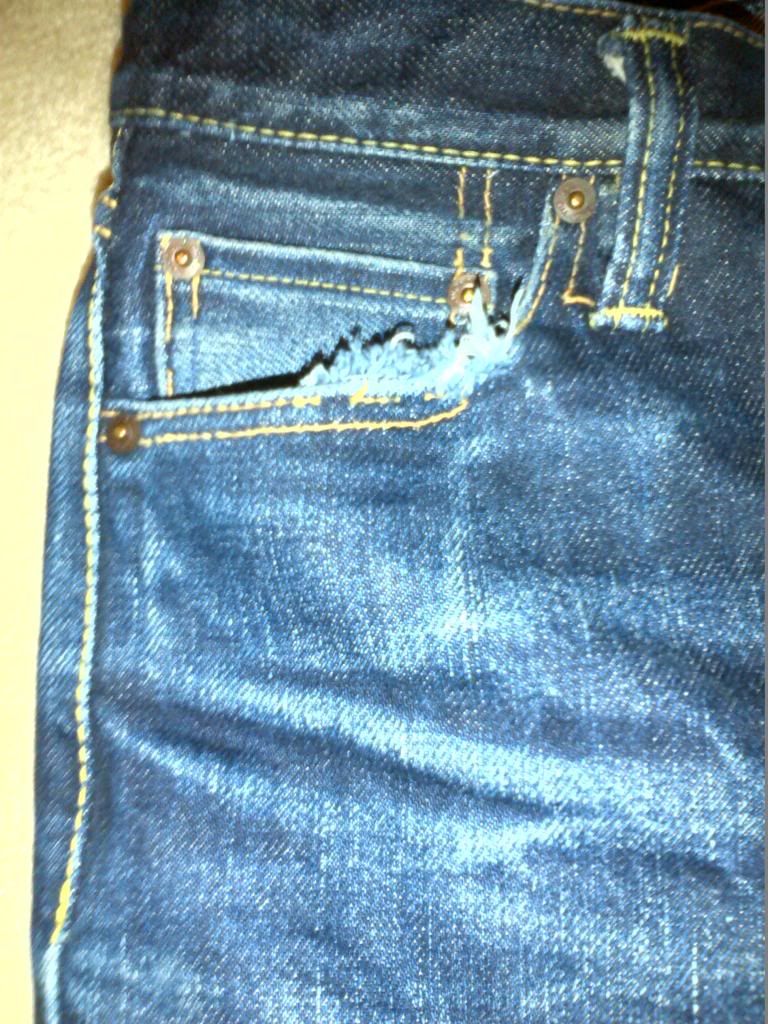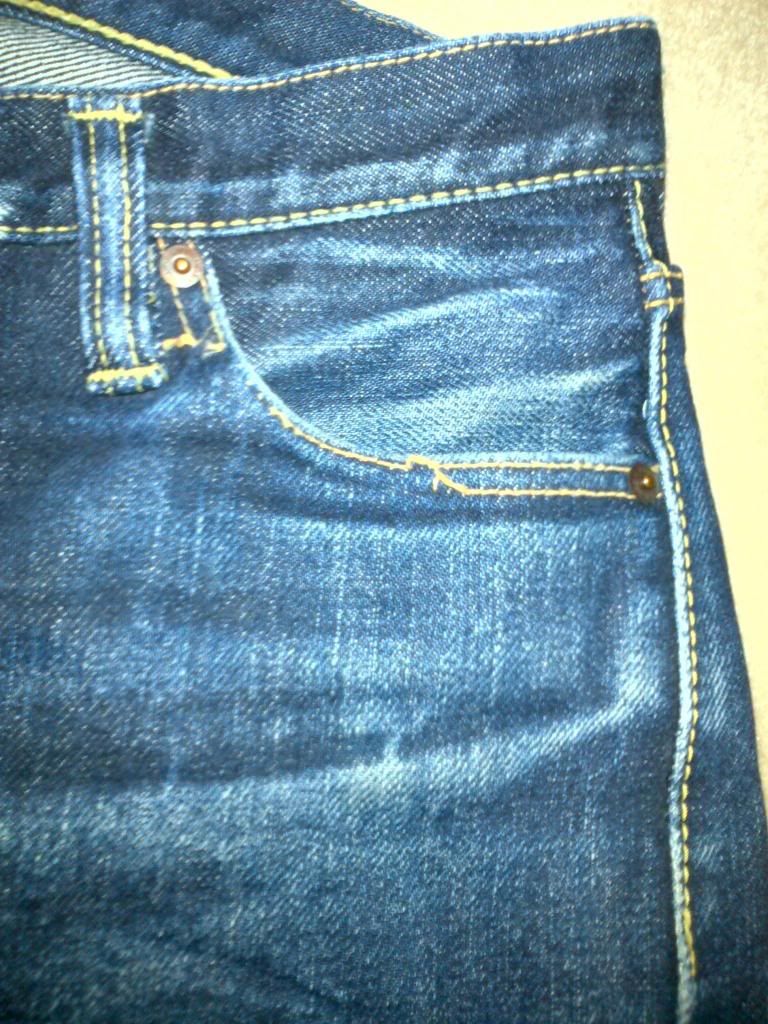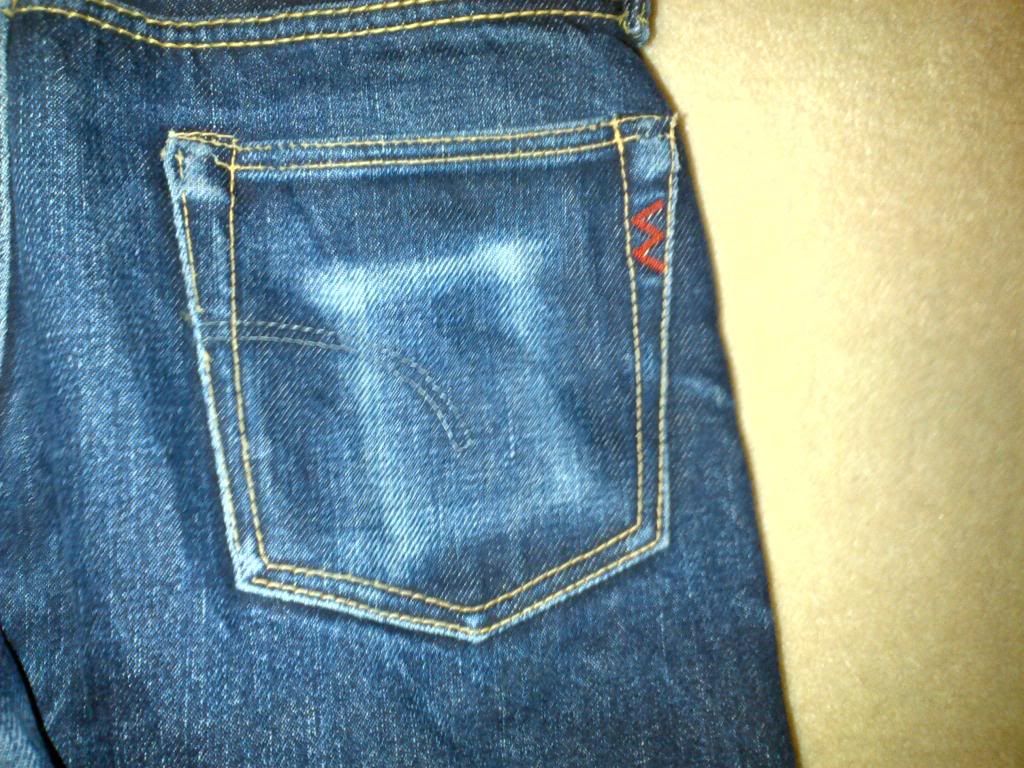 Some thinning in the crotch, but no holes yet.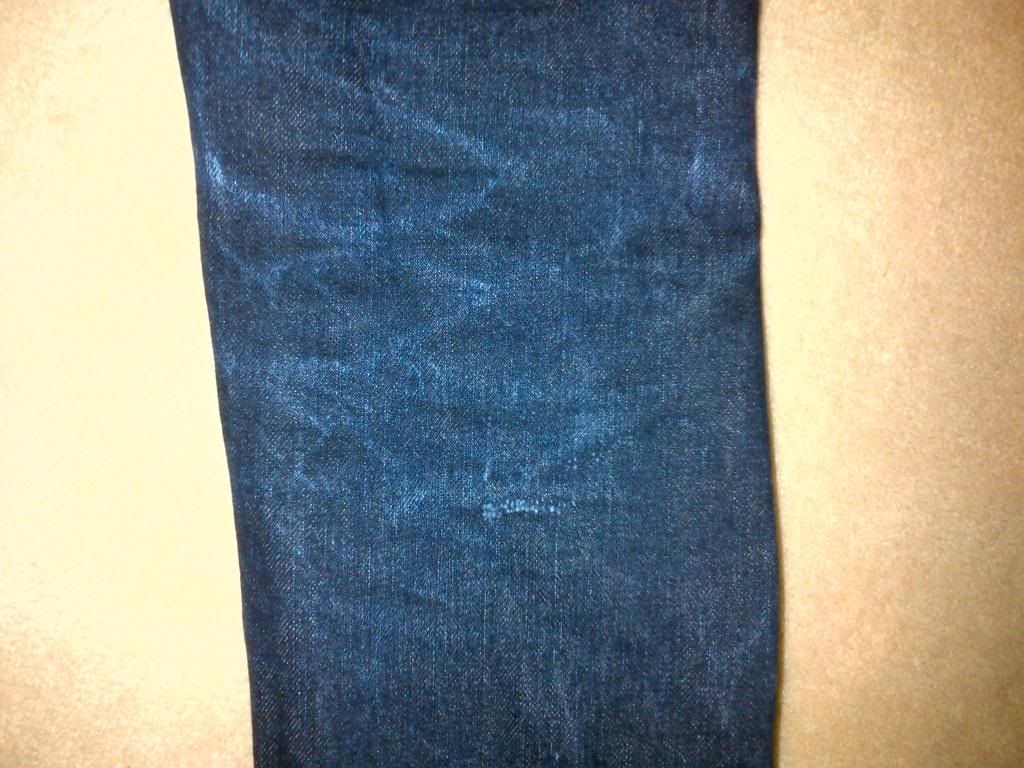 2
« on: December 31, 2012, 02:28:22 pm »
Only interested in the off chance that someone wants to trade and size down. The medium I have fits, but I can't help but think it would be nicer to have al ittle more room in the shoulders.

Might also trade for an 01 L-XL, 04 L-XL, or 06 L-XL in Blue depending on measurements.

Send me a PM if interested.
3
« on: October 15, 2012, 11:37:15 pm »
Hi Ladies and Gents,
I bought these from DrPat in February and they were nearly brand new. Since then, I would say the probably have had about 4 months of on and off wear, but I will just don't see these getting much further wear in the future. The Rise is just a little too short for my taste and I need just a bit more room in the thigh. Obviously, there is some wear evident. Nice fades with whiskers and the usual areas faded, and everything imo is still super strong, except for a hole on the hem of the left leg. I attribute this to the fact that DrPat cuffed them, but I decided not to, and this just ended up being the high wear area. There is some marking were they were cuffed. Check out the pics below for details. Also, these are one of the older pairs, so the belt loops are not sewn into the waistband. Measurements are as follows (after a hot hand wash in Dr. Bronners):
Waist: 31"
Front Rise: 10"
Rear Rise: 14.5"
Thigh: 12"
Knee: 8.5"
Hem: 8.0"
Inseam: 34.0"
I would like $150 + shipping (from Canada) but I always keep shipping reasonable. Please send a PM and I will answer in the order I get them.
Front: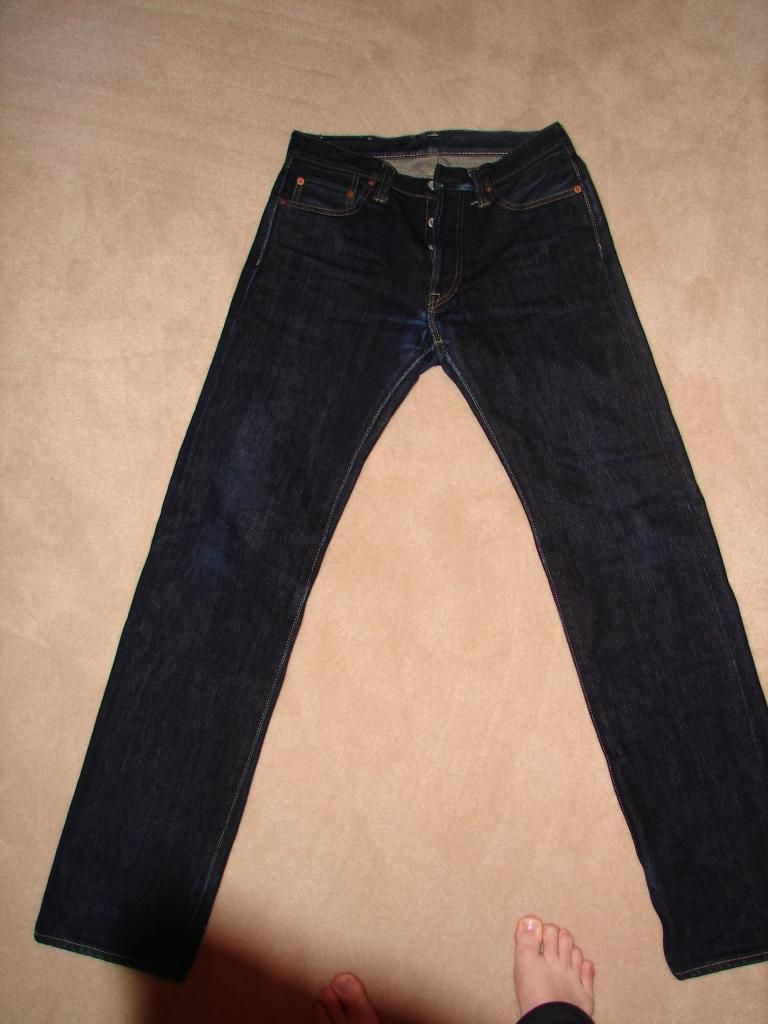 Front Detail: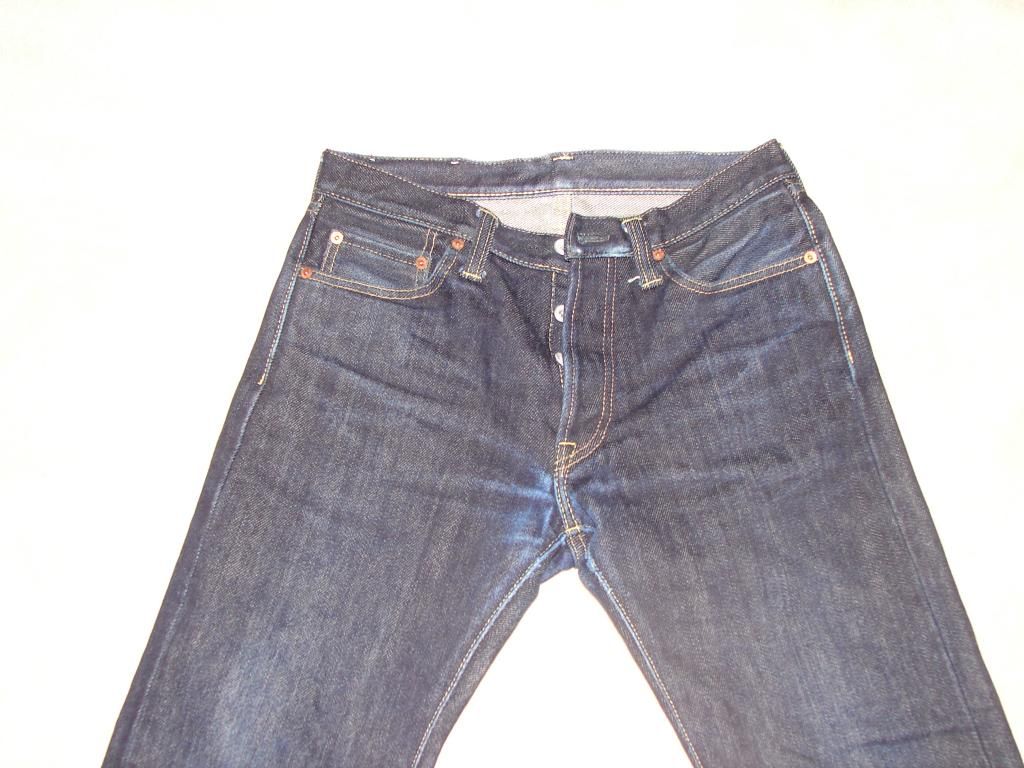 Back: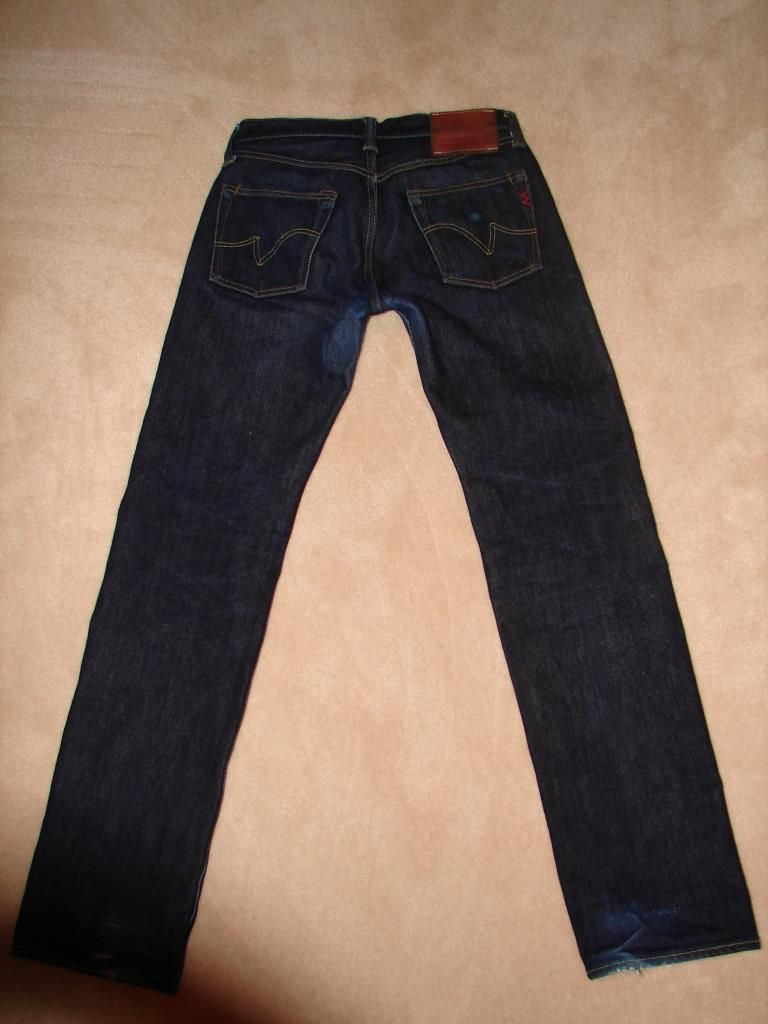 Hem Detail: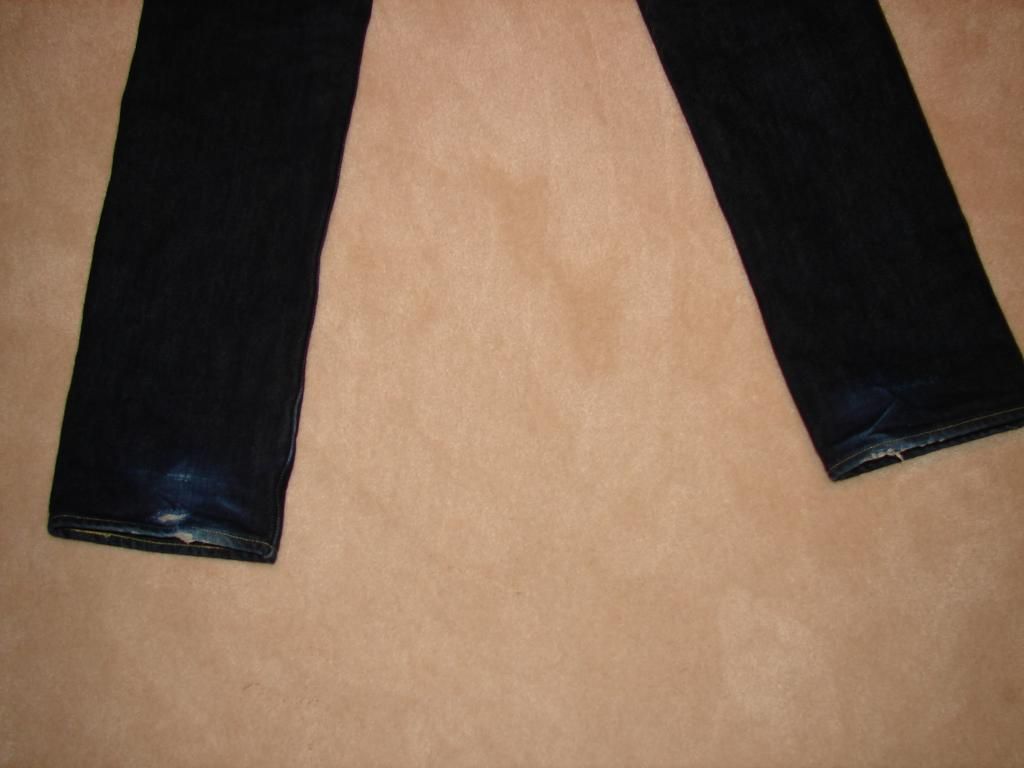 Back Detail:
Combs (not much there):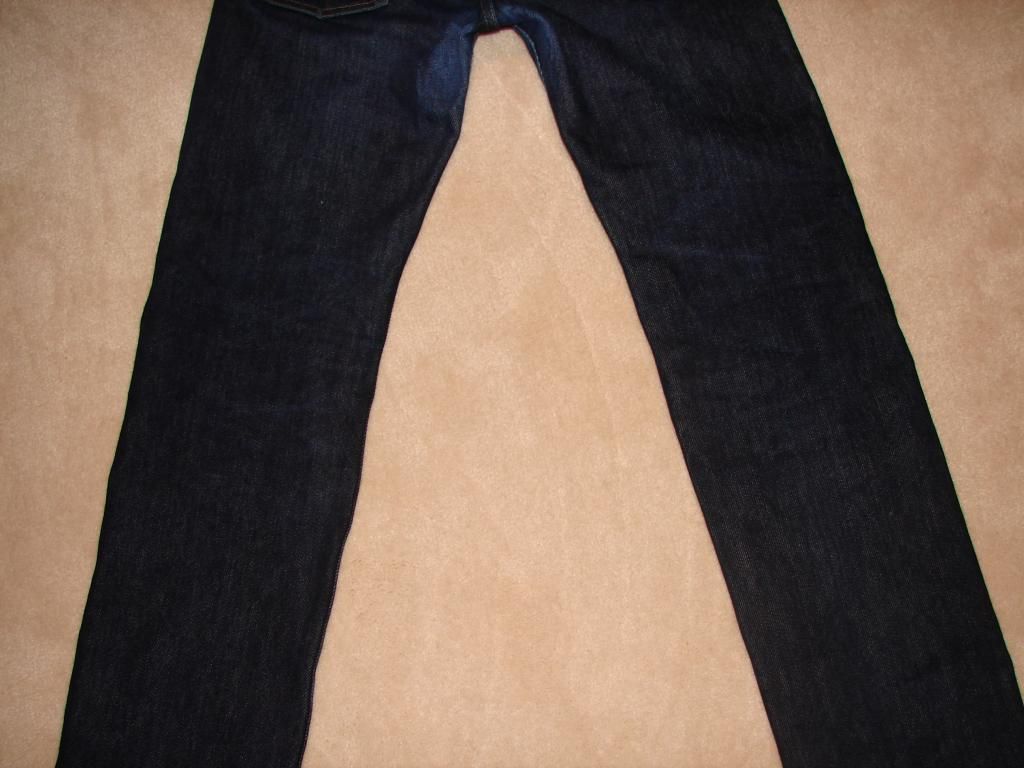 Hem Detail:
4
« on: April 04, 2012, 02:51:06 pm »
Bottoms:
IH-634S OG 32x34
IH-6634 Black 33x33
IH-634S 32x32
IH-634S-GR 32x33
IH-702 Khaki 32x32
IH-702 Grey 33x32
IH-707 31
IH-710 32
IH-801 33x35
IH-816 Navy 32x32
IH-816 Khaki 32
SEXIH07 Indigo 32x35

Shirting:
IHW-01 Black M
IHW-01 Grey L
IHSH-04 Grey M
IHSH-10 Red L
IHSH-11 Red M
IHSH-11 Blue L
IHSH-20 Grey XL
IHSH-24 Red L
IHSH-31 Brown M
IHSH-32 Red L
IHSH-54 Navy XL
IHSH-64 Black L
IHSH-71 Indigo XL
IHSH-72 Green L
IHSH-86 Green XL
IHSH-87 L
IHSH-102mc L Sample
IHSH-107 Red XL
IHSH-109 Red L
IHSH-131 BB L Stacked
IHSH-137 Blue XL

Jackets:
IHV-05 XL
IHW-05 L
IHV-14 L
IHM-02 L Olive
IHJ-34 L Khaki

Cut & Sewn:
IHC-16 Charcoal
IHF-2012 Indigo M
IHPT-01 - Grey, Navy, Blue L
IHSW-05 Grey M
IHSW-06 Grey L
IHT-1102 - Working Class Hero White L
Indonesian Party Tee - Black L
IHTL-1601 Navy L
IHT-1606 Navy L

Hardware:
IHB-02 Tan L
IH-CCH Black
IHG-02
W-08
Pages: [1]