Show Posts
This section allows you to view all posts made by this member. Note that you can only see posts made in areas you currently have access to.
Topics - zwer
Pages: [1]
1
« on: May 30, 2014, 07:09:31 pm »
I tried them on, they don't work, so before I send them back to Self Edge for store credit tomorrow I thought I'd see if anyone wants them.

USD340 + USD25 shipping to Canada or the US.

This is one day only. They'll either be on the way to you on Saturday or back to SE.

Hit me at lorriezwer (at) gmail.com for fast response.
2
« on: April 30, 2014, 02:35:23 pm »
Why buy new when you can buy used?!
That's right, the Lot 14 Samurai 710s that I bought last October from user mikestantor (
http://www.ironheart.co.uk/forum/index.php?topic=5412.msg298926#msg298926
) are now up for sale.
Measurements:
Waist - 18
Thigh - 12.5
Knee - 9
Leg Opening - 8.5
Inseam - 34.5
These have been washed a couple of times and even though I've only put about a month of wear on them, they are showing some fading. Which is actually a plus for you because it means you're one step closer to having them look like Max Power's!
USD195 shipped in North America. Paypal only to lorriezwer@gmail.com
Patch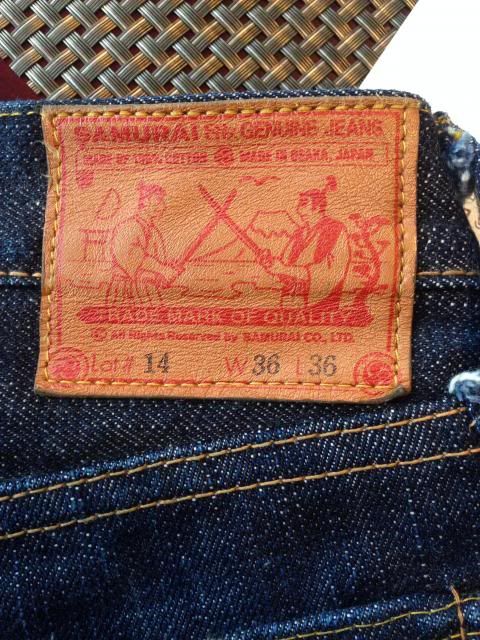 Back right hem
Back left hem
Front crotch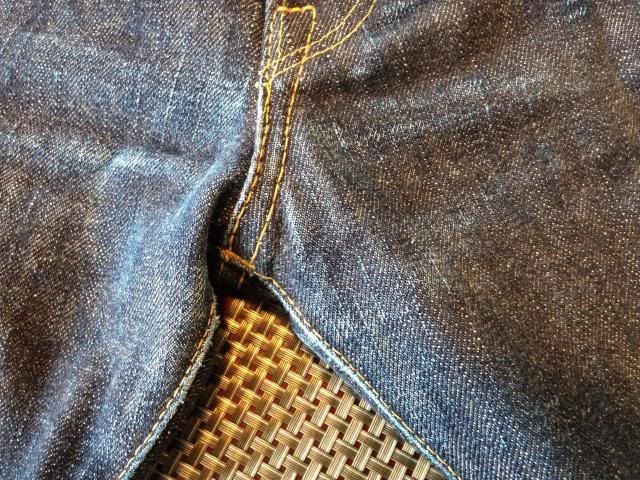 Top block
Front right hem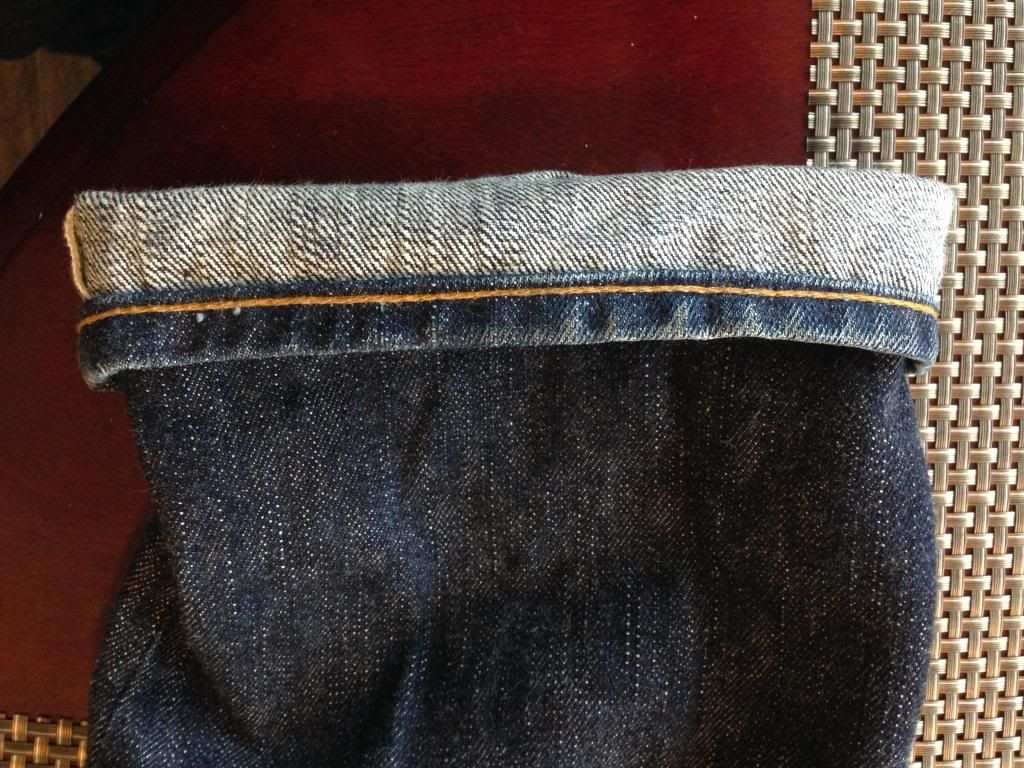 Front left hem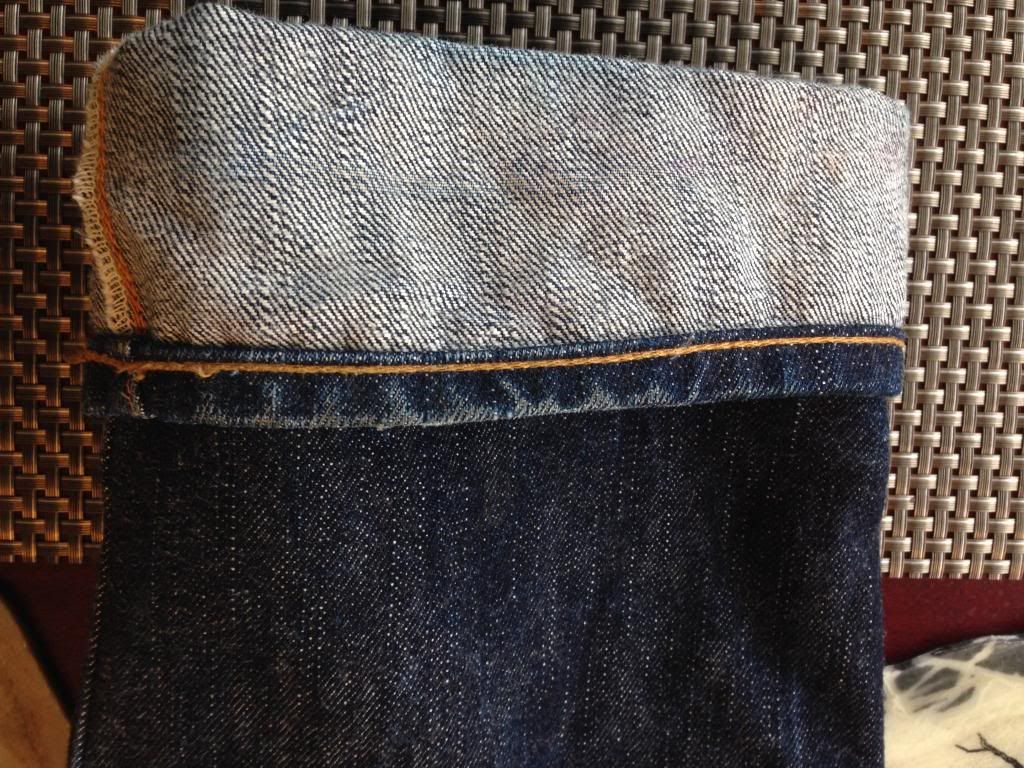 Back – no combs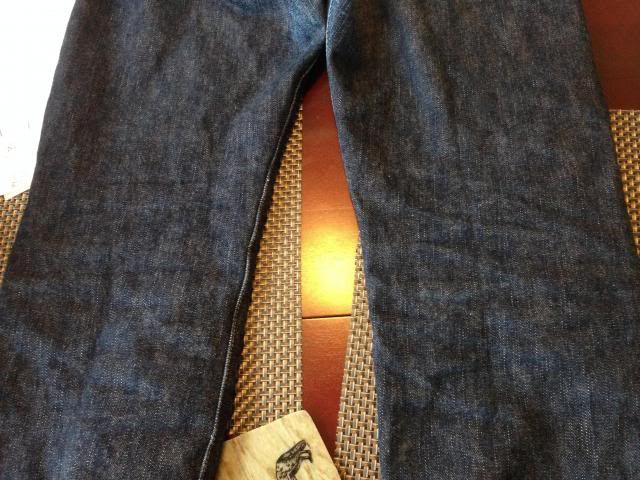 Back crotch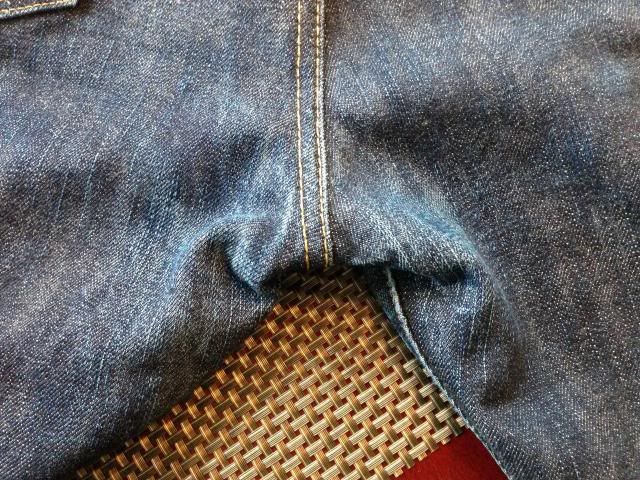 Back left pocket
Back right pocket (note wallet wear and broken stitch)
3
« on: April 28, 2014, 05:01:29 pm »
Spring in to summer with a slightly used pair of Roy Ducks. Guaranteed to make you 28.5% sexier.*
I'll post pics & actual measurements up later, but they're the same ducks I bought from TinMan last September. I've probably worn them six times since I bought them. I'm just not a duck guy. But you are. Trust me.
Here's his original sale link:
http://www.ironheart.co.uk/forum/index.php?topic=5288.msg291888#msg291888
I have washed them twice. Once to get any further shrinkage out (they're a bit long for me) and once because washing your stuff is good hygiene.
Can't remember if he washed them as well. They were definitely soaked.
Waist 36
Thigh 14
knee 9.75
FR 11.75
RR 15.5
Hem 8.8
Inseam: 34
Price: USD150 + shipping from Toronto. I will take offers.
Wear pics:
The fly:
The crotch (no wear):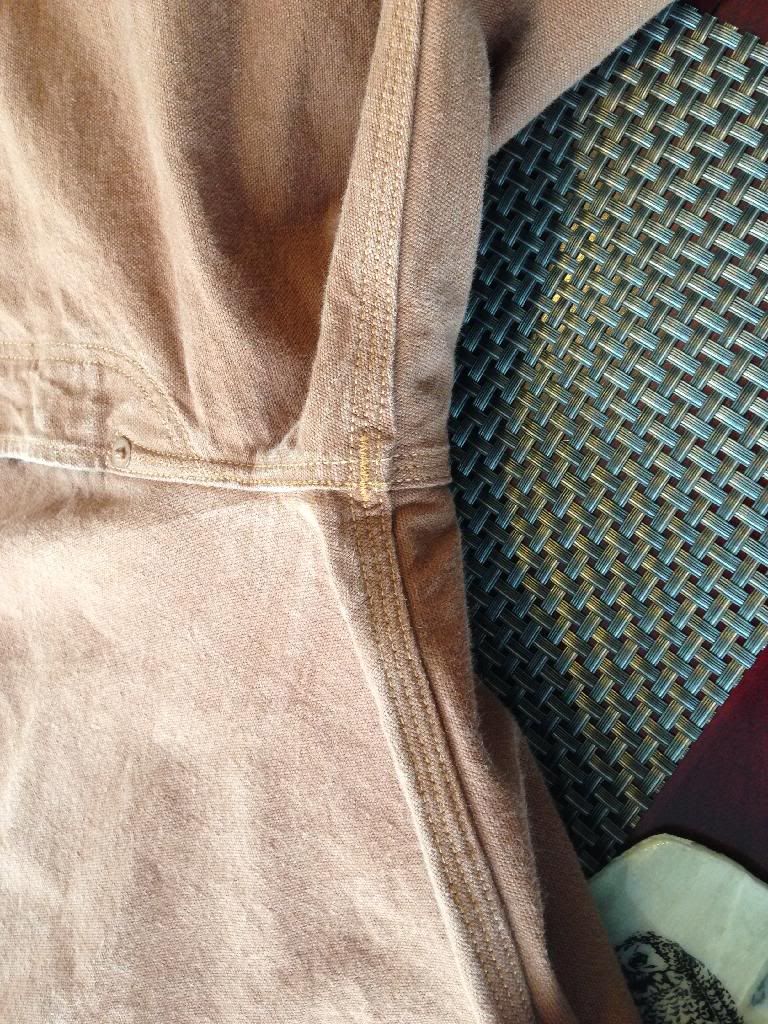 Left hem:
Right hem: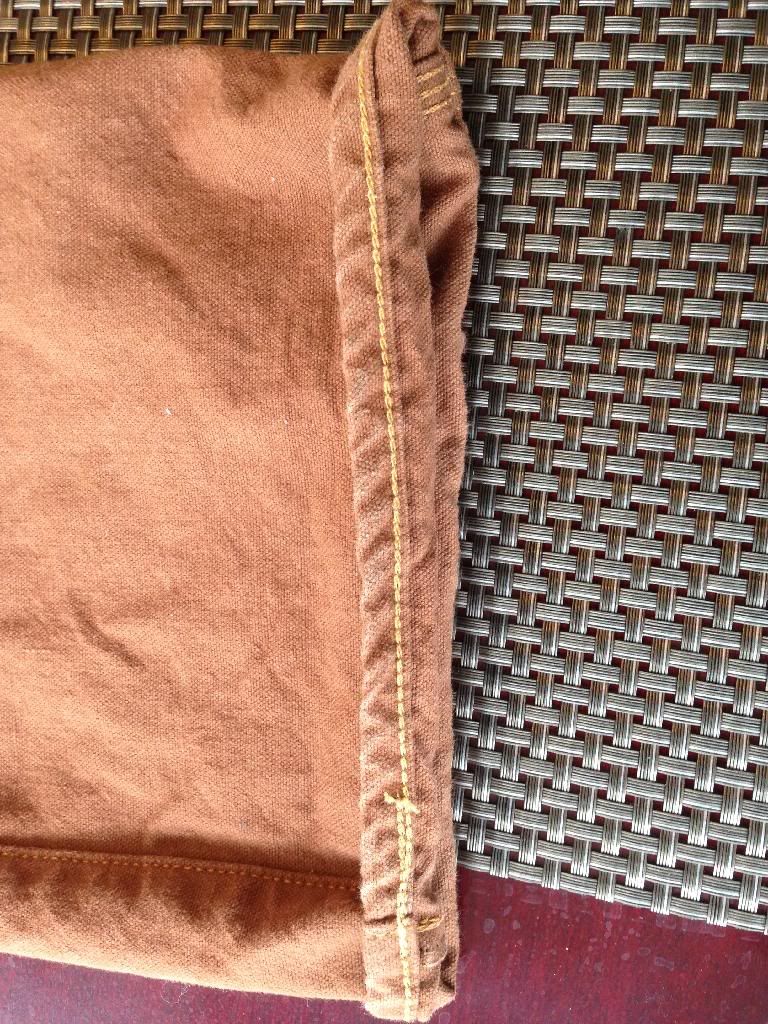 Left hem (back):
Right hem (back):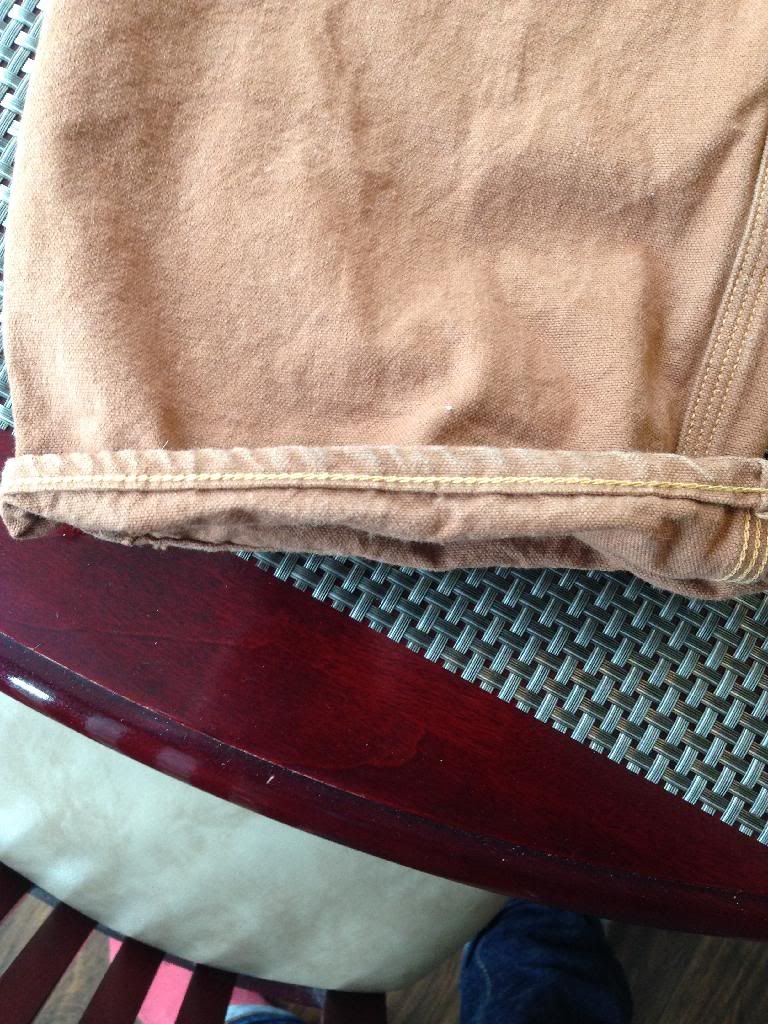 Back of the left knee (no combs):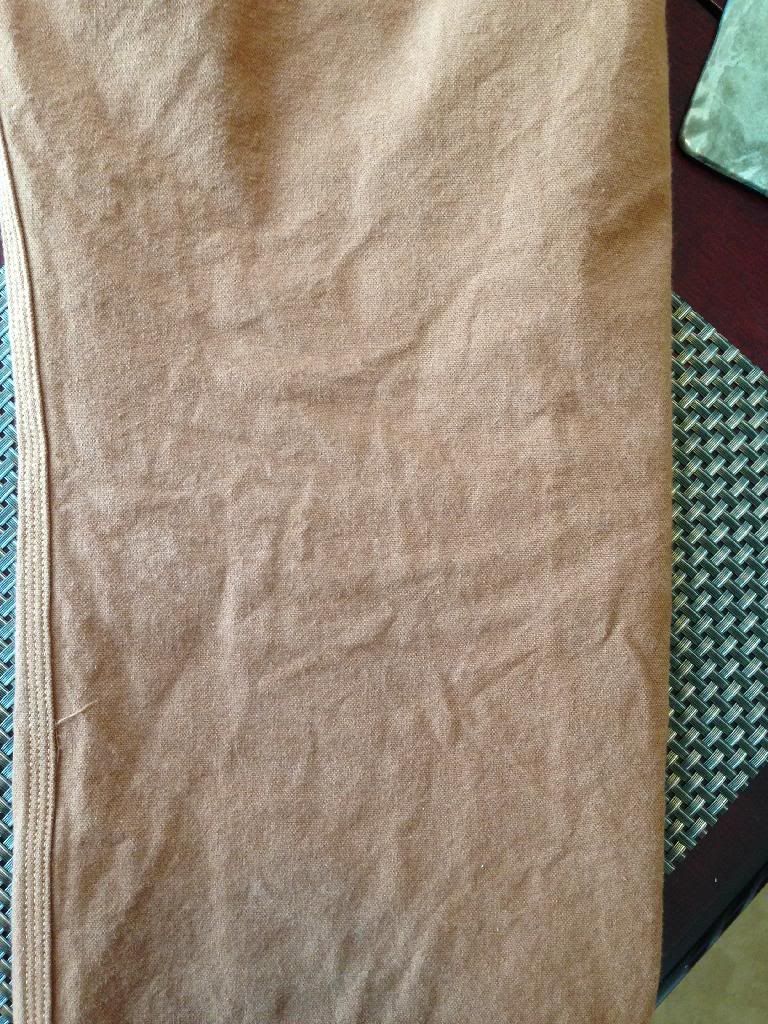 Back of the right knee (no combs):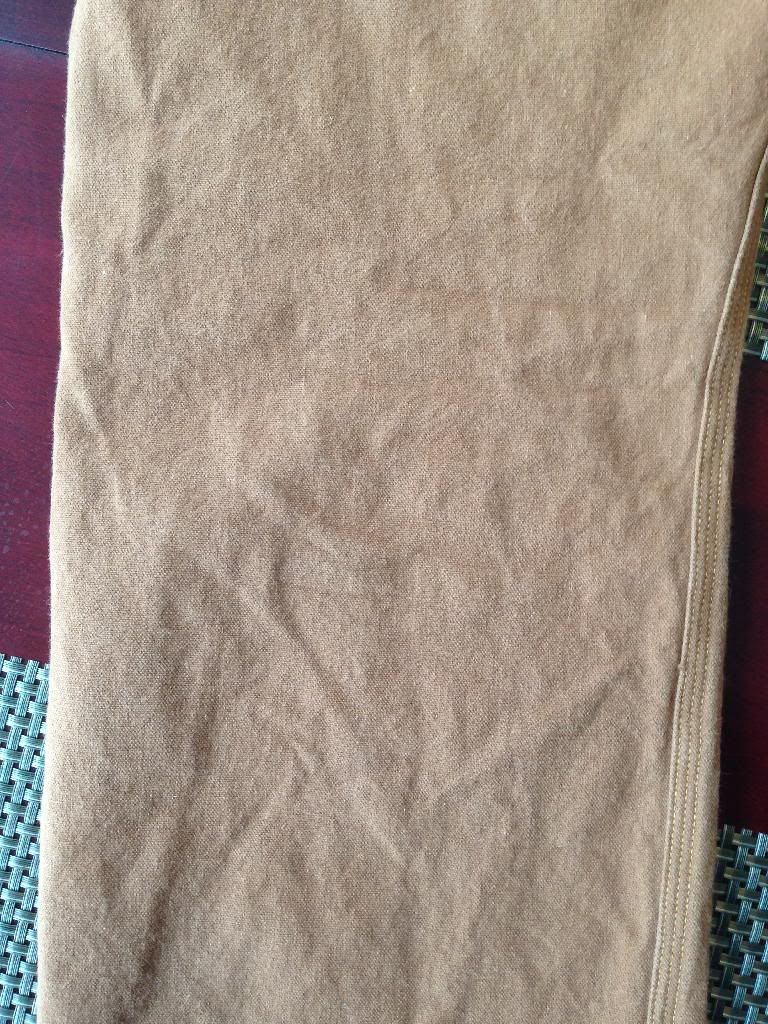 Patch (1 application of Obenaufs after last wash):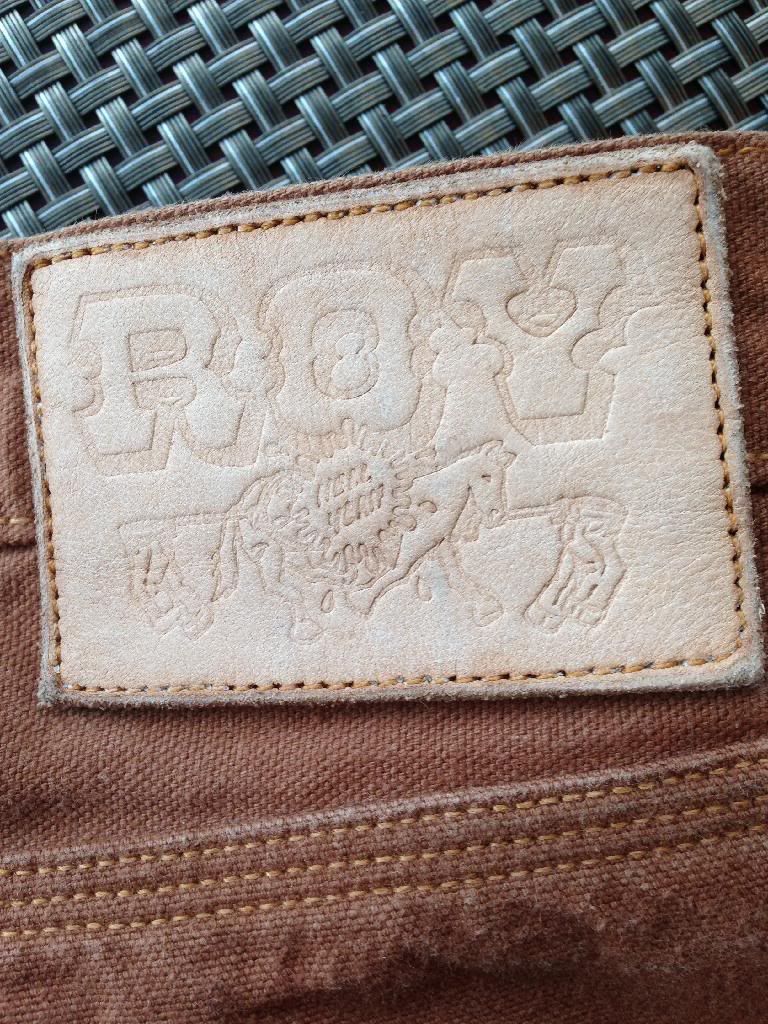 Left pocket:
Right pocket (I keep my wallet in this pocket. Slight discoloration at the top left corner – I was going to wash them to see if it comes out):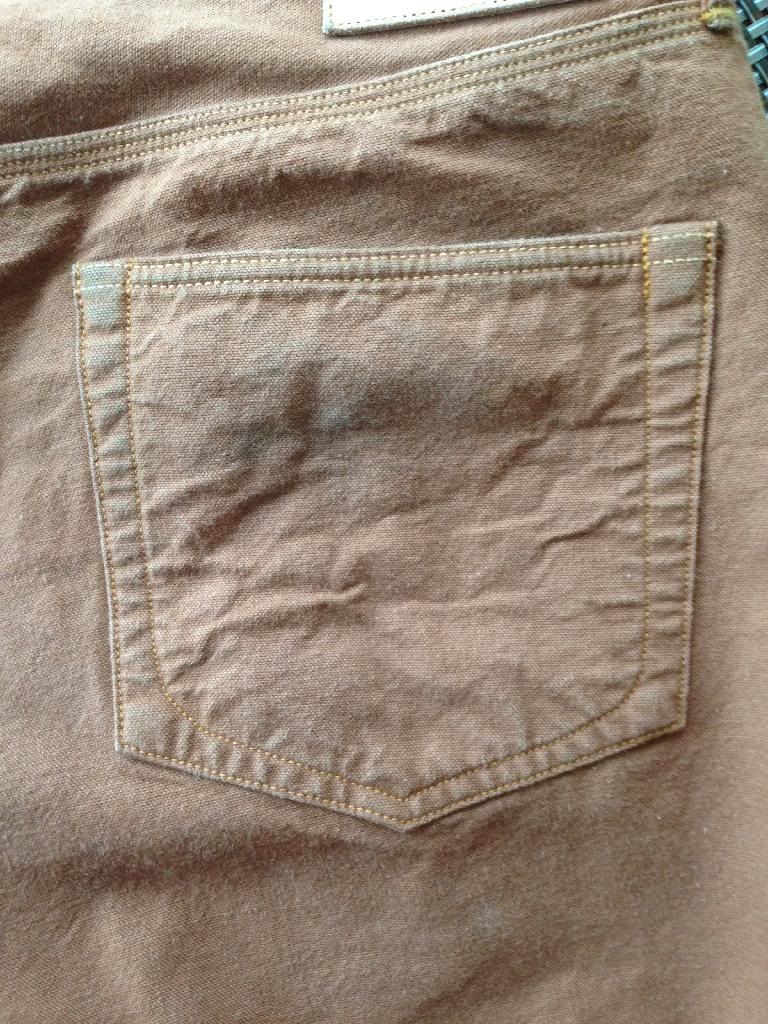 *Increase in sexiness not guaranteed
4
« on: October 10, 2013, 07:46:33 pm »
It looks like I can't get a trade, so wondering if anyone is interested in buying this from me.

Minimal wear, never washed. I can post/send pics if you're interested.

Anyone?

I'd like to get USD125 incl. shipping in North America, but always willing to listen to offers.


5
« on: October 07, 2013, 12:14:03 am »
Just in case anyone was looking for these, I'm selling mine. Worn twice, once outside.

£300 + tracked shipping from Canada.

I'll email pics if you're interested.
6
« on: October 12, 2012, 09:21:47 pm »
Yes, I need this. Bad. So bad I might try to squeeze into a large. No one wants to see this, so please sell me your XL.
Pages: [1]