Show Posts
This section allows you to view all posts made by this member. Note that you can only see posts made in areas you currently have access to.
Topics - JimBobTTD
Pages: [1]
1
« on: August 07, 2016, 05:10:55 pm »
SOLD SOLD SOLD SOLD SOLD SOLD
It is time to move these on to a better home.
Purchased in late May 2014 and with me in mid-June (Giles had Japan send him a pair especially for me). Chainstitched to 32" which I then had to have altered again as it was a bit too long.
Soaked once and washed a couple of times. I have worn them a good amount, but not too much. Even though these are probably the softest of all my denim, I never really bonded with them and found myself either in my 25oz or my superblack 634s or 666. As such, there is little to no wear anywhere on these jeans.
Measurements:
From Iron Heart:
http://www.ironheart.co.uk/extinct/ih-634s-gr.html
Waist: 33.5"
Front Rise: 11"
Rear Rise:15.5"
My measurements are in cm and can be seen in the pics:
Waist: 86cm (just under 34", measured "how not to measure the Iron Heart way"!)
Front Rise: 29cm (11.4")
Rear Rise: 38cm (15")
Outside Leg: 103cm
Inseam: 78.5cm (this is about 31")
I have measured them inside out, as they have not been worn since their last wash.
Before all the pics come along:
For reference, I am 5'11" (178cm).
Price: SOLD SOLD SOLD SOLD
£150
£135 plus £15 postage, anywhere within the EU. If the postage is more than that, I'll eat the difference. If it is less, I'll reimburse the difference.
Please note that I share my home with a dog.
The jeans are clean, but if you are super-allergic, you might want to wash them again before wearing them.
Pics (the last one shows the difference between superblack, grey and indigo):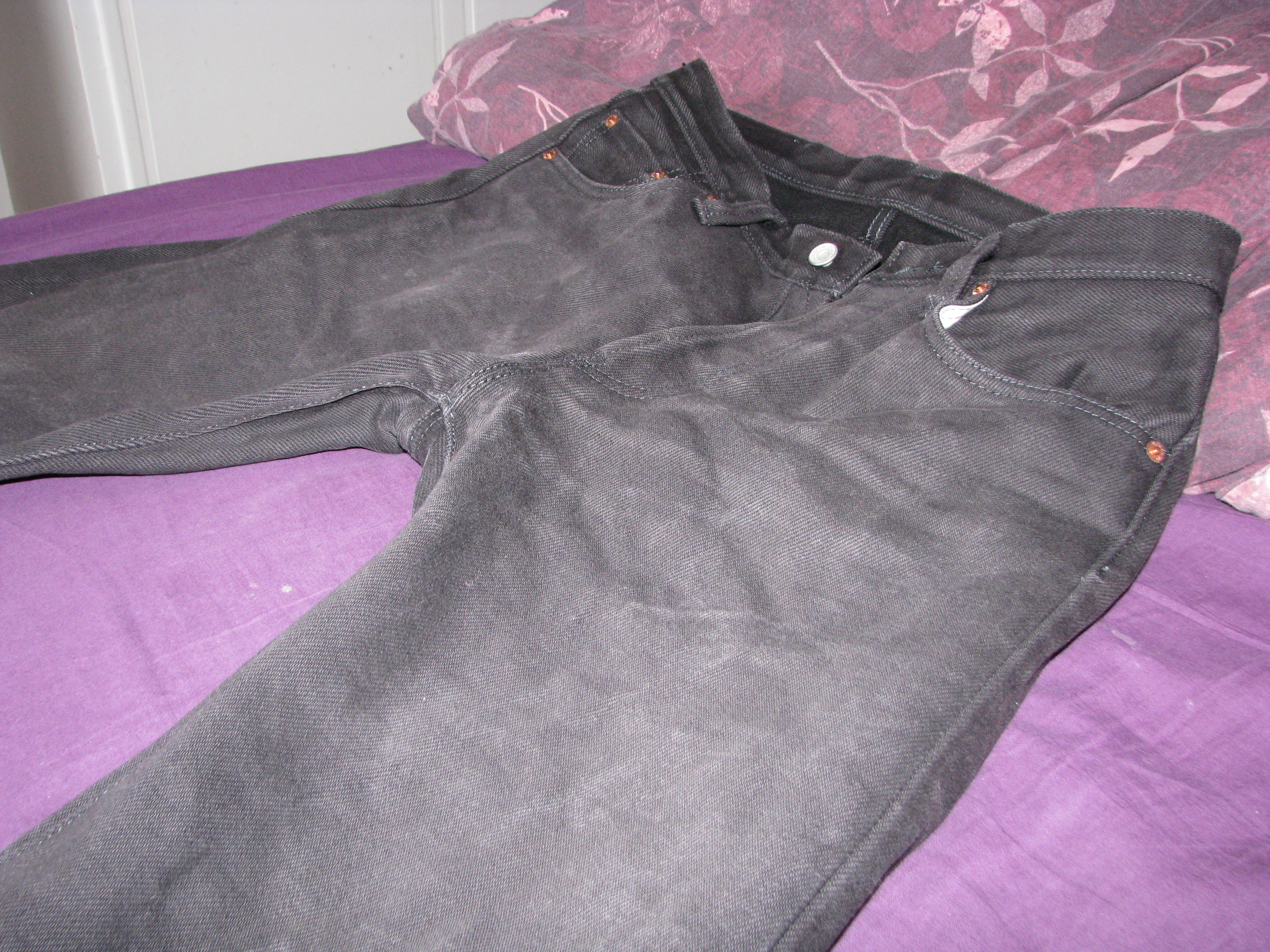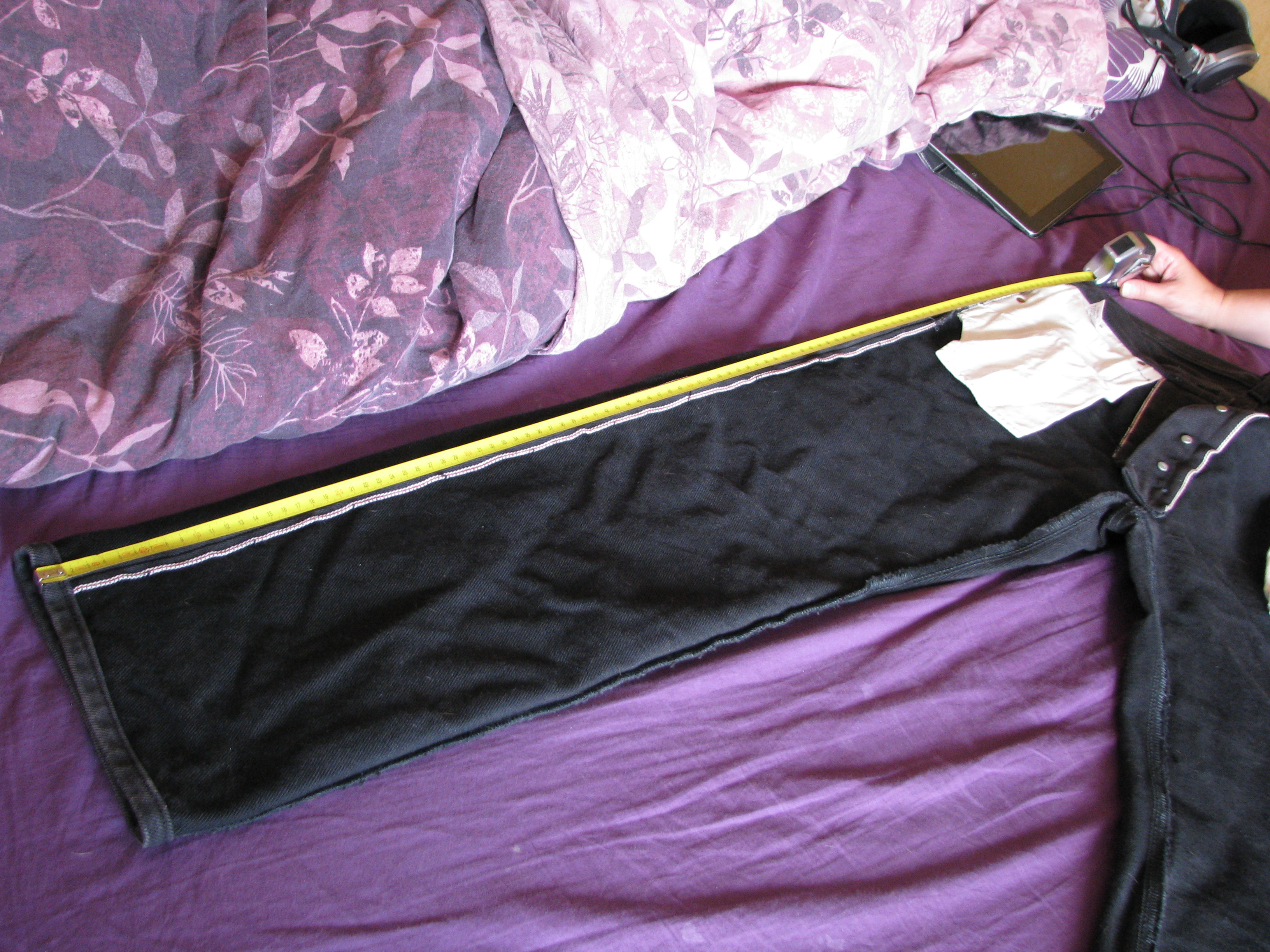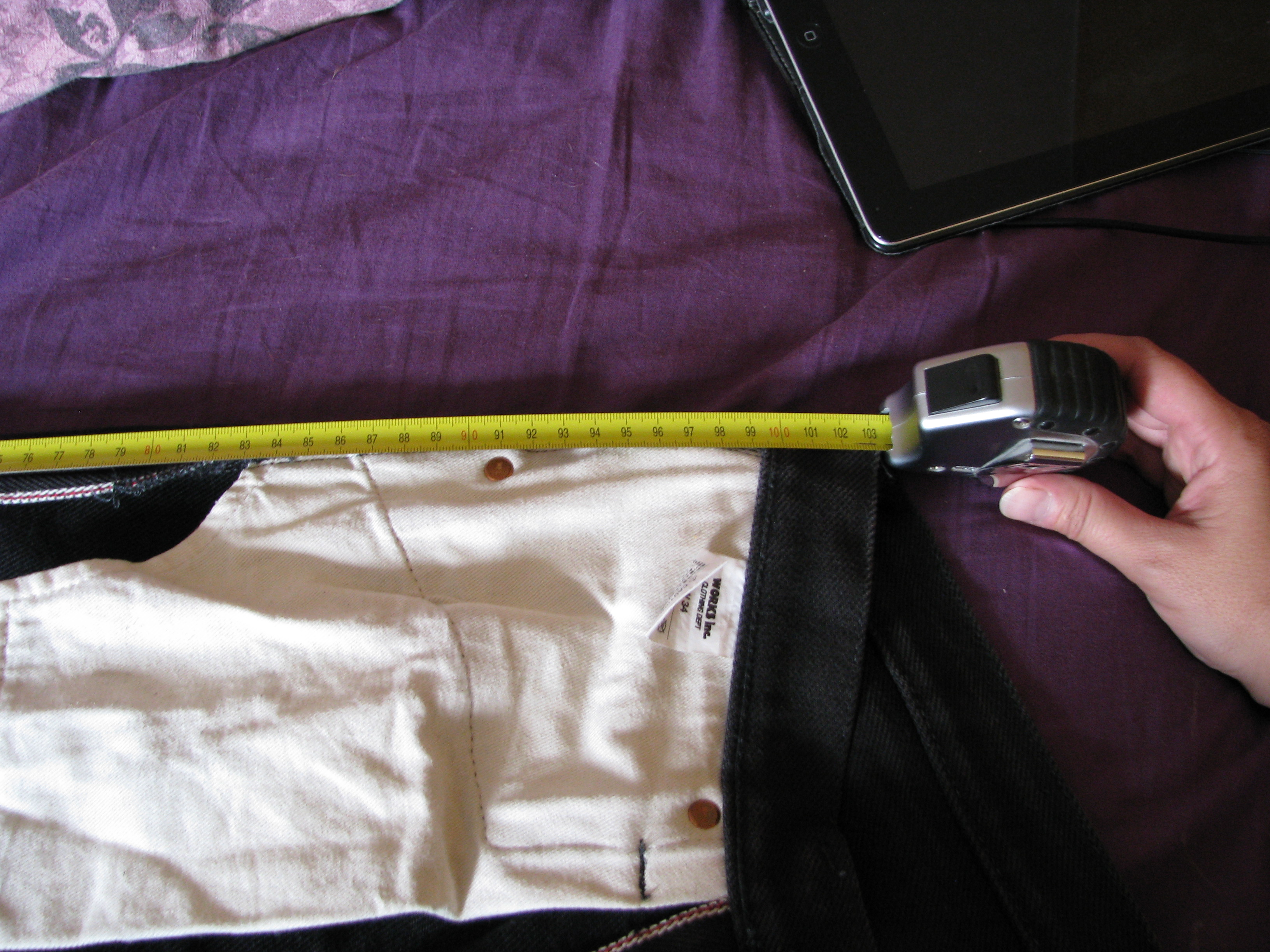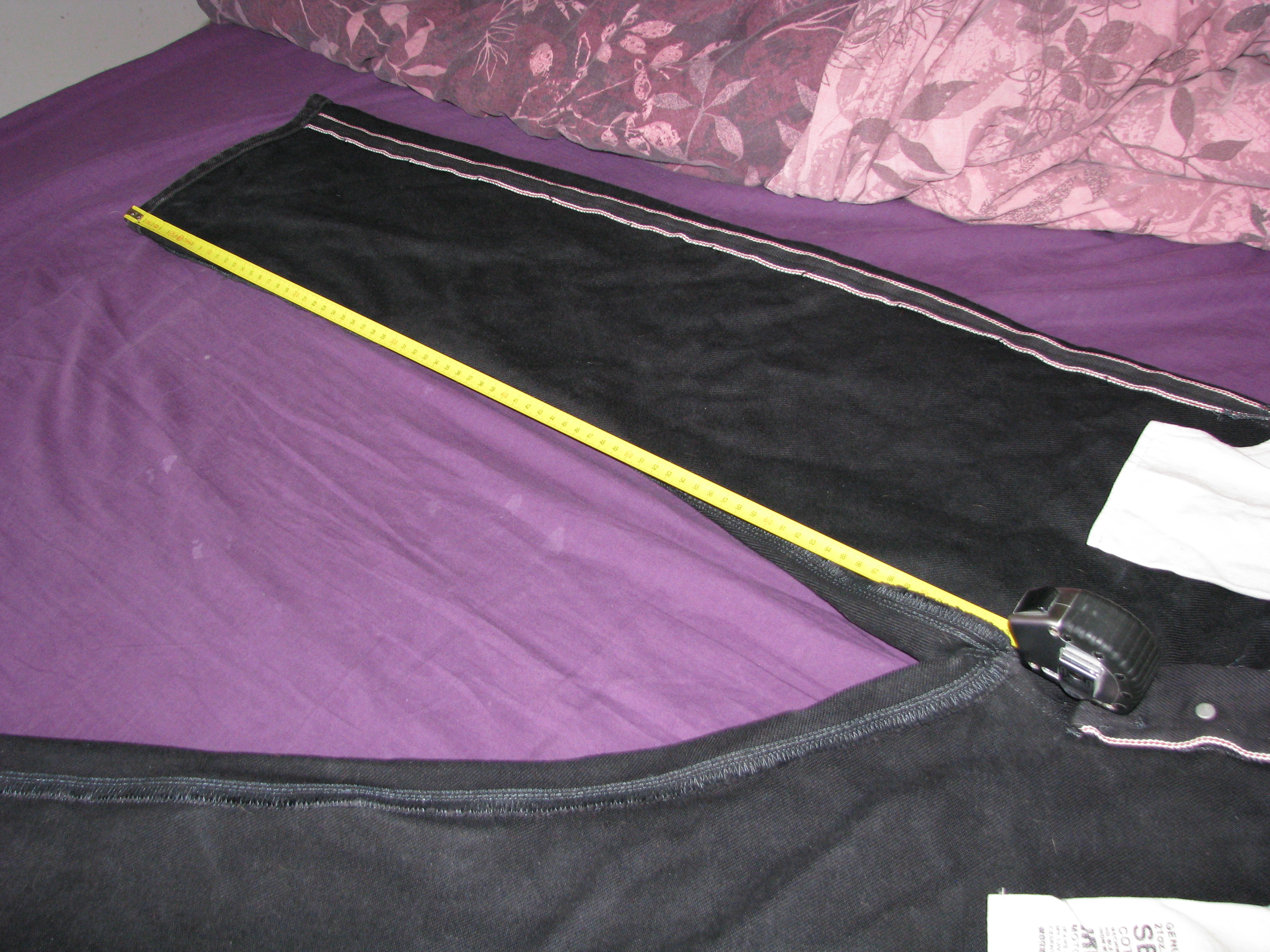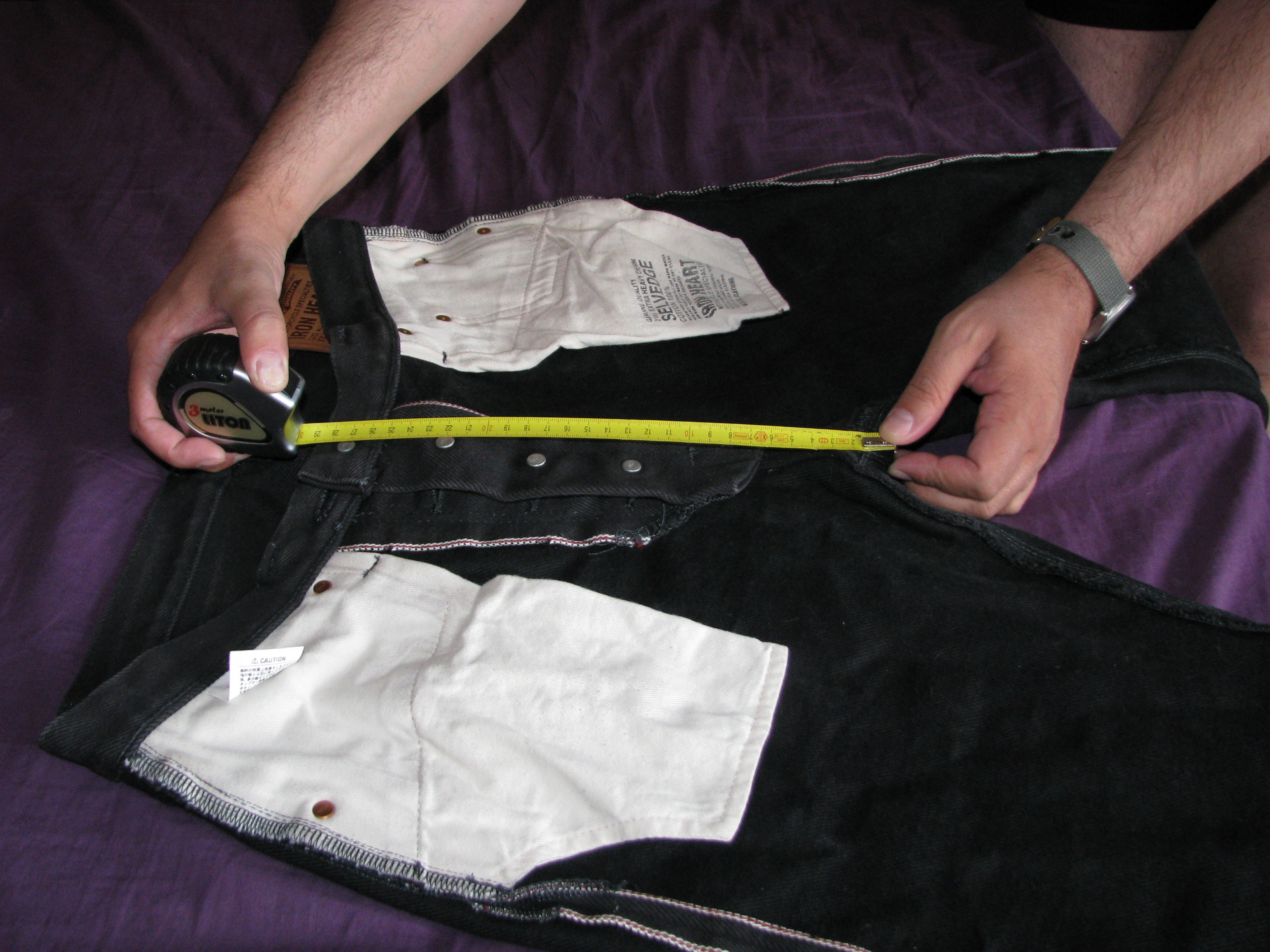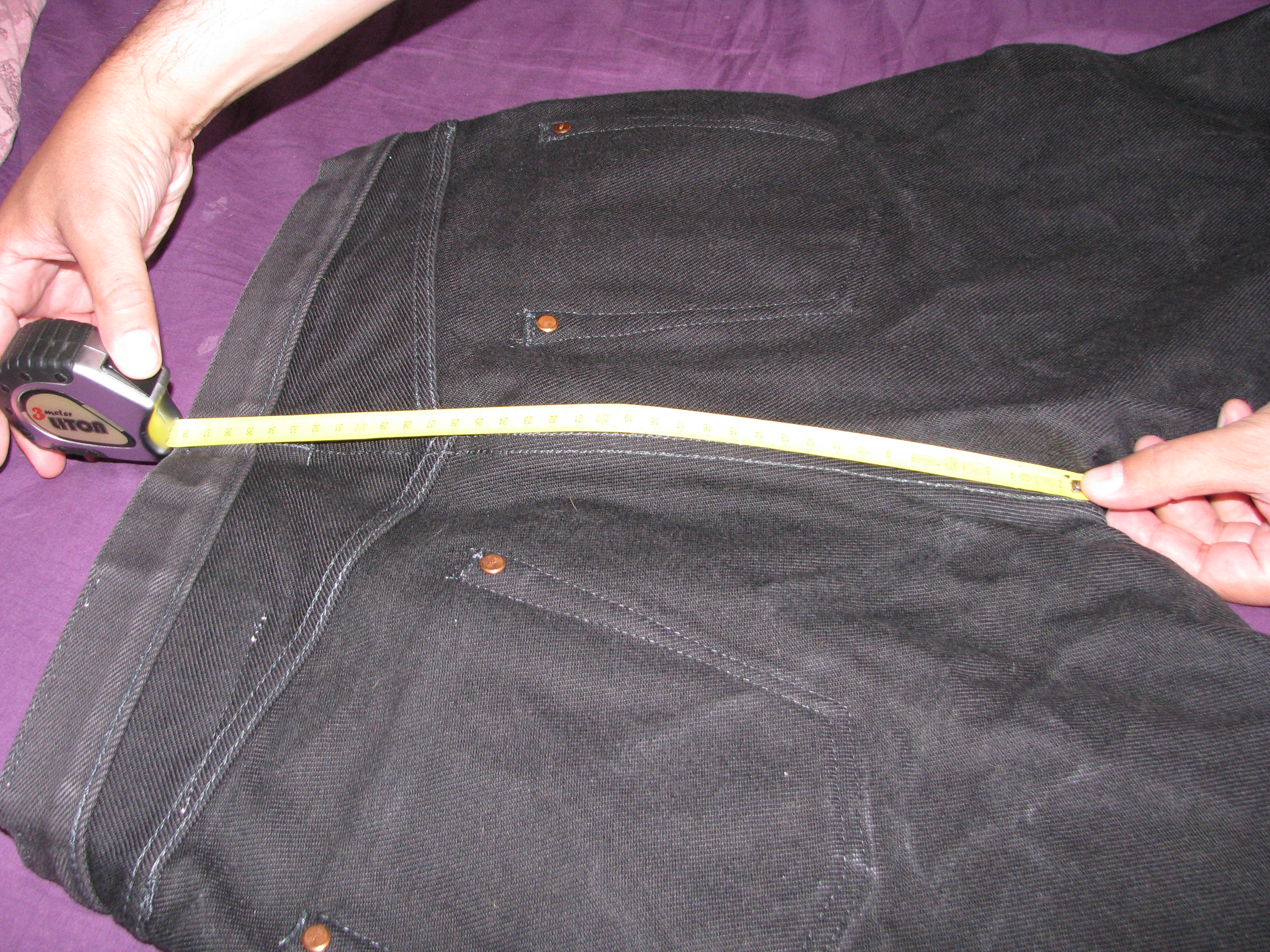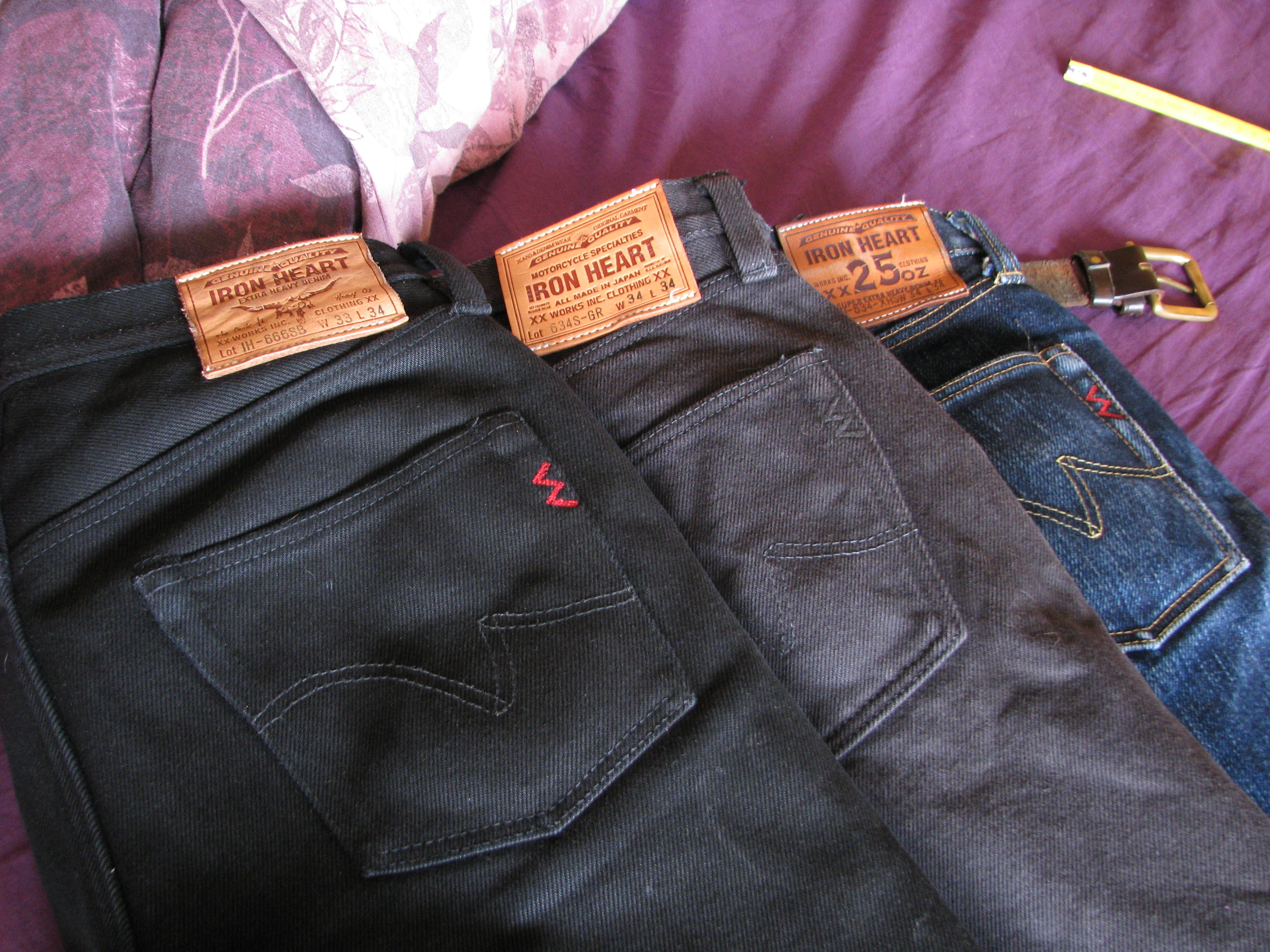 I am not very good at taking photos, but feel free to ask for anything else that you may like.
(Edit to correct inseam measurement)
Pages: [1]