Show Posts
This section allows you to view all posts made by this member. Note that you can only see posts made in areas you currently have access to.
Topics - Black Orchid
Pages: [1]
1
« on: December 04, 2016, 07:54:57 pm »
Mods please LOCK & MOVE - Samurai GA0512LXX Geisha
All measurements are actual, taken the Iron Heart way and in inches.
Waist 32, FR 8.5, BR 12.5, Thigh 11.0, Knee 8.0, Hem 9.0, Inseam 33.0
For more info see;
https://blueingreensoho.com/products/samurai-ladies-jeans-geisha-ga0512lxx-boot-cut?variant=8312532161
Payment via Paypal Friend & Family or +4% Paypal Goods & Services
P&P £5 uk, £10 Europe, £15 Rest of World
Interested? questions? pm for; more information, more photographs etc
Samurai Jeans Geisha No. GA0512LXX
Boot Cut Ladies Model Jeans
Color: Pure Indigo
Fabric: 16oz Samurai Original Pink Japanese Selvedge Denim
100% Cotton
Original Design Sakura Flower Embossed Buttons
Red Plaid Pocket Lining
One Wash
Made In Japan
Chain stitched hems by Iron Heart UK
Condition 10/10
Purchased for $295 usd from Blue in Green.
2
« on: January 28, 2015, 05:49:43 pm »
Price Drop; Brand New Sugar Cane Star Union Jeans
- Lot SU40320N
Actual Sizing; 32"W, 33"L, 8"FR, 12"BR, 11"Thigh, 8.25"Knee, 8"Hem - Tag Size 28W 32L
Got these bad boy Sugar Cane Jeans in the Que Pasa Sale and I am totally gutted that they don't fit ( my hips ) great jeans, great denim. Any way really disappointed as I was so looking forward to wearing them. Hoping someone out there will show them some love.
Price Drop, prices inc p&p;
UK £80
ono,
Europe £85
ono
Rest of World £90
ono (add 4% to cover paypal fees). PM me for more info or to close the deal.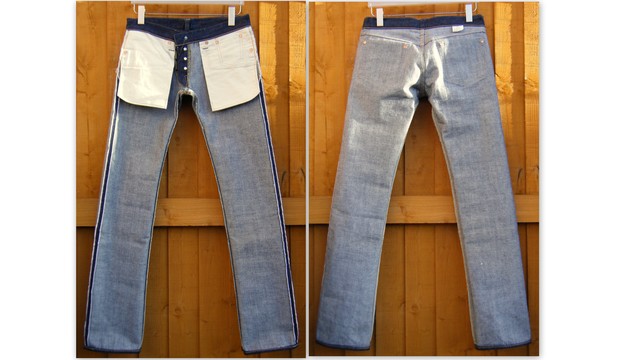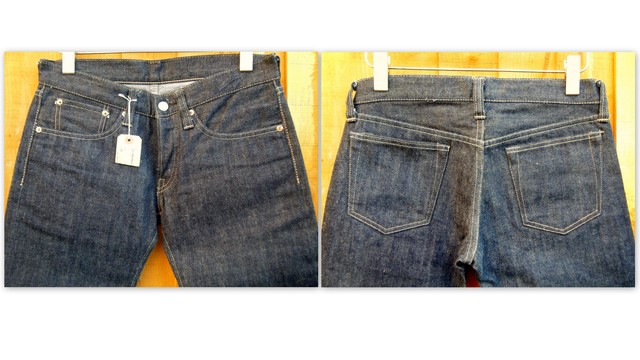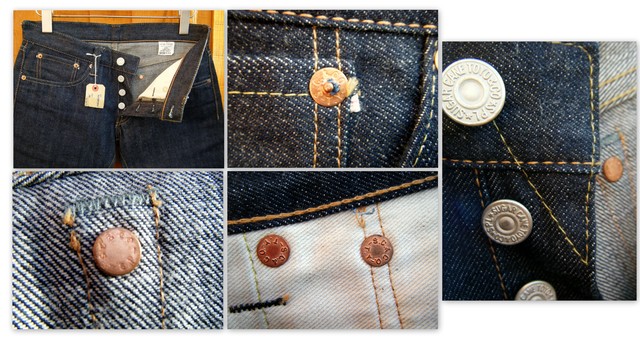 3
« on: January 03, 2015, 04:08:19 pm »
Real excitement in the house this morning!! ( coupled with some nail busting and finger breaking in trying to do them up and get them on
)
My 22 onz collaboration jeans Dry Bones x Sufu x Styleforum x selfedge have arrived, an early B'day present from
@den1mhead
They fit like a dream everywhere which is unusual really for heavy weight denim as its not cut for girls..I am still walking a little like the Tin Man of the Wizard of Oz, but they are softening as I have had them on all day, fallen in love with them and cant wait to see some fades
Got this info from a link if you're interested
The SEXDBXSXS12 jean has been produced by Dry Bones, one of Japan's longest running vintage Americana style denim manufacturers. The jean is made up of a rope-dyed 22oz unsanforized selvedge denim consisting of a combination of Texas & San Joaquin Valley cotton fibers creating a rigid denim that's slightly hairy, but not slubby, because we requested that the denim not be singed and calendered. The jean has heavy-weight hickory striped pocket bags, military grade green rear pocket linings, coin pocket selvedge, cotton poly-core stitch, hidden rivets, and two leather patches. The Superfuture patch was designed by JimmyC of Superfuture and the Styleforum patch was designed by Brian SD.
Photos not great..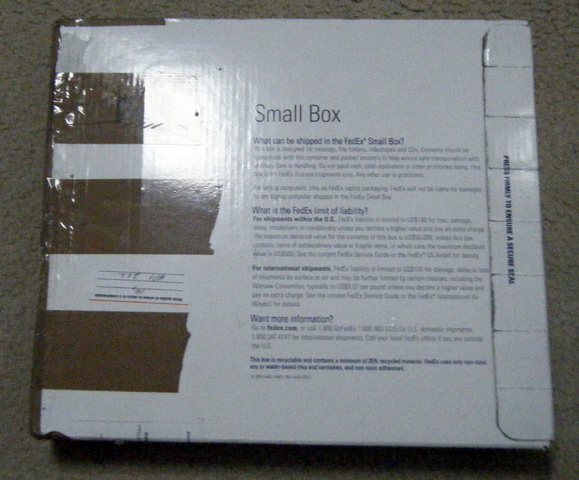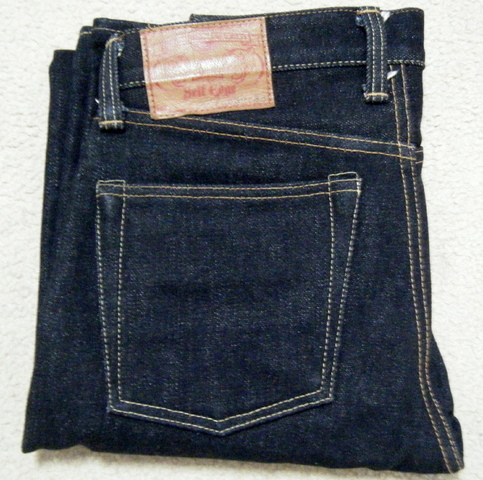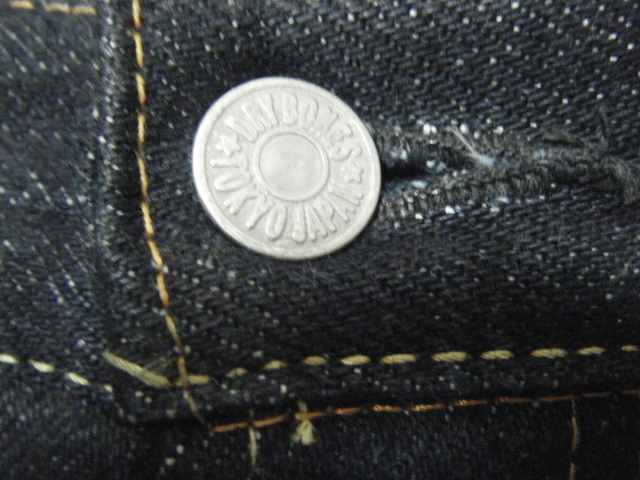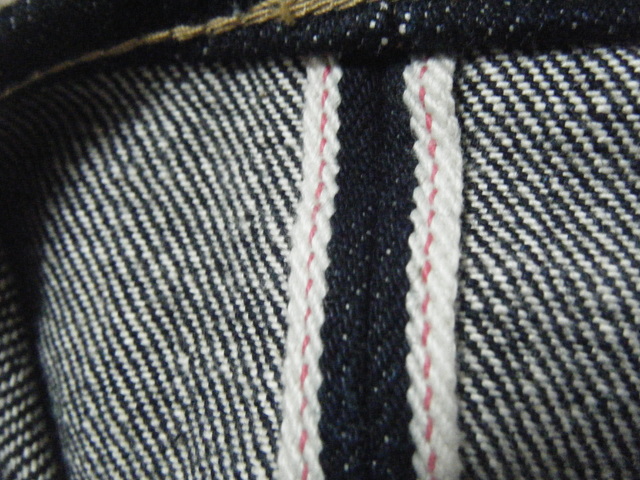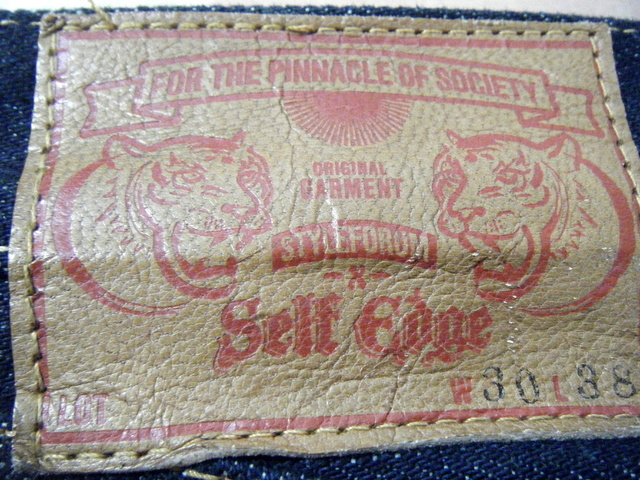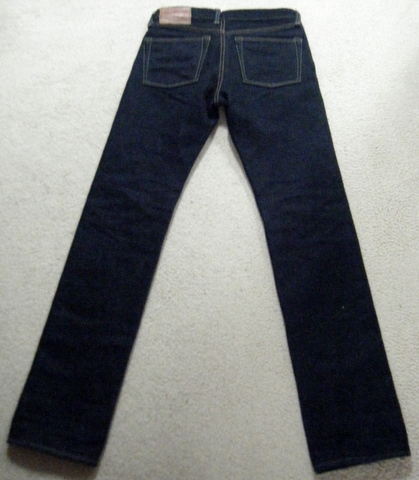 Pages: [1]