Show Posts
This section allows you to view all posts made by this member. Note that you can only see posts made in areas you currently have access to.
Topics - BloodnThunder
Pages: [1]
1
« on: January 10, 2019, 05:21:17 pm »
SOLD! - Smaller guys looking for an extinct item; I have a size small, red, IHSH-51 UHF for sale on Grailed. If you are interested please feel free to DM me and I can pull from Grailed and we can work something out directly. The shirt is in borderline like new condition with no damage or stains.
https://www.grailed.com/listings/7809682-Iron-Heart-IHSH-51
2
« on: February 27, 2017, 04:18:55 pm »
I'm looking to sell a few shirts that get no love from me anymore. All are still in very good condition. Would prefer to ship CONUS but am open to offers from anywhere. Am open to reasonable offers. I will leave these here for a few days before posting to my Grailed account. All payments need to be made via PayPal. Please DM me with any questions. Thanks!
IHSH-48 - $120
Size Small
Chest -20"
Sleeve - 24"
Shoulder - 16"
Length (back bottom collar to hem) - 27.5"
Mister Freedom NOS Chambray - $100
Size Medium
Chest - 18.75"
Sleeve - 24"
Shoulder - 16.5"
Length - 28.75"
Rogue Territory Ecru Button Down - $60
Slight indigo stain on collar (have no used any cleanings solution to try to remove)
Size Small
Chest - 18.5"
Sleeve - 24"
Shoulder - 16.25"
Length - 28.5"
3
« on: January 02, 2017, 08:30:52 pm »
4
« on: December 05, 2016, 01:44:02 am »
Didn't see a Companion Denim topic yet so I figured I'd add one as the brand is very deserving.
http://ww.companiondenim.com
The below jeans are the custom order Iu made for me right at a year ago. I would say they are my current favorites at the moment. Literally every detail on the jeans was discussed and made per my request(s). Turned out very good. First three photos below were taken by Iu immediately after completing. The others were done by me with about 11 months of wear. Denim is a 15 Oz. red cast Japanese denim using Zimbabwe cotton.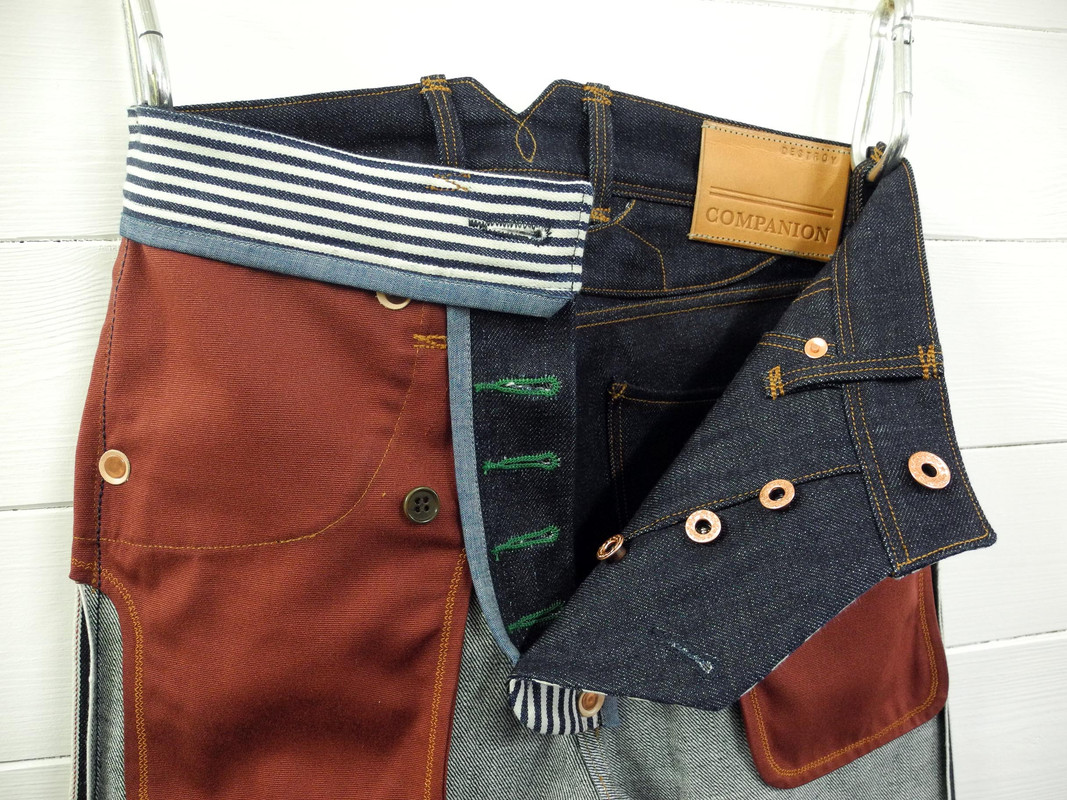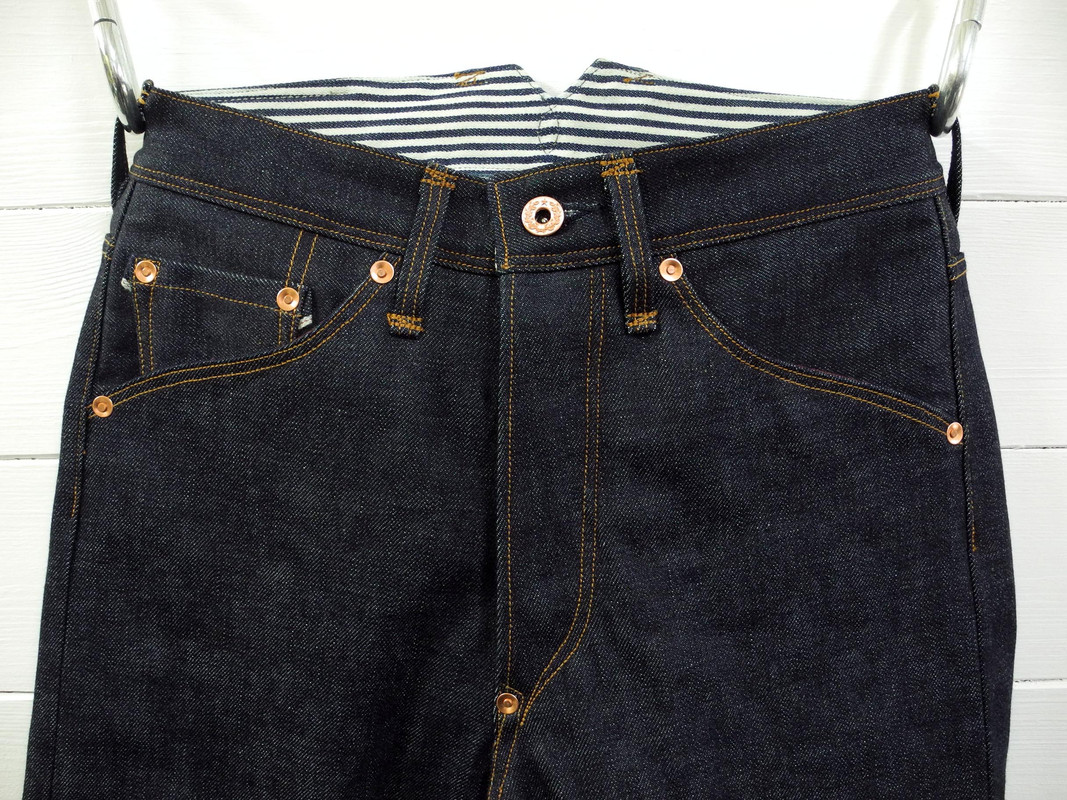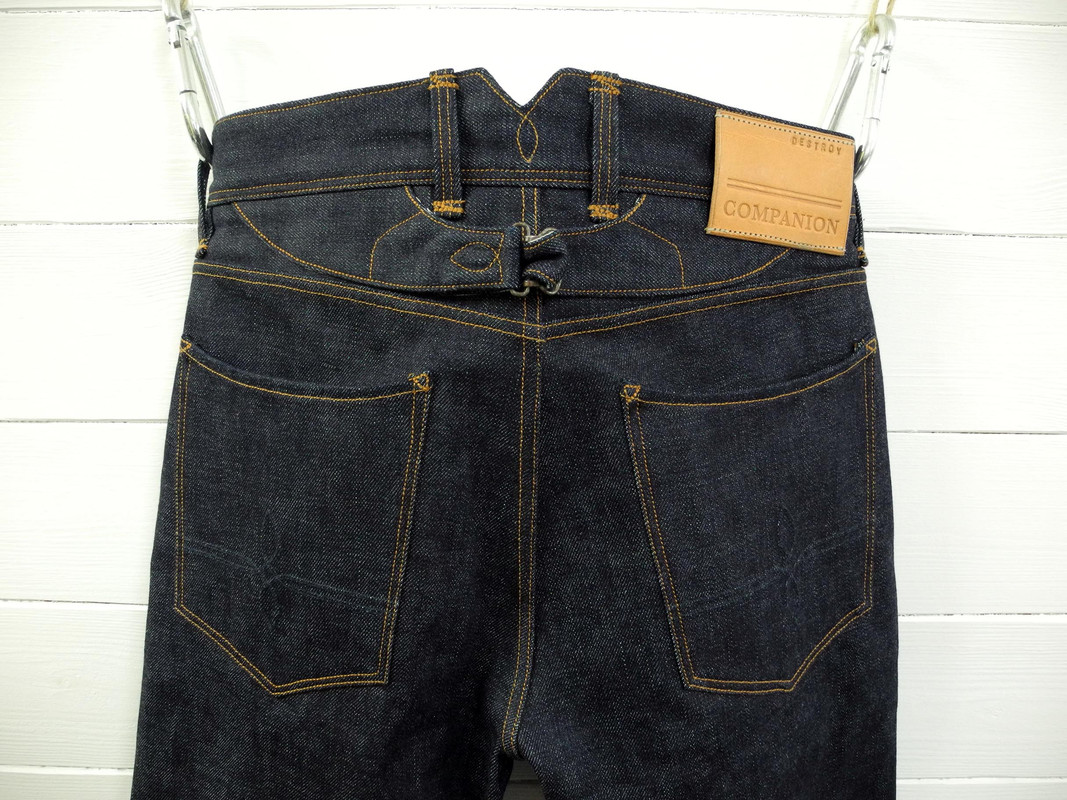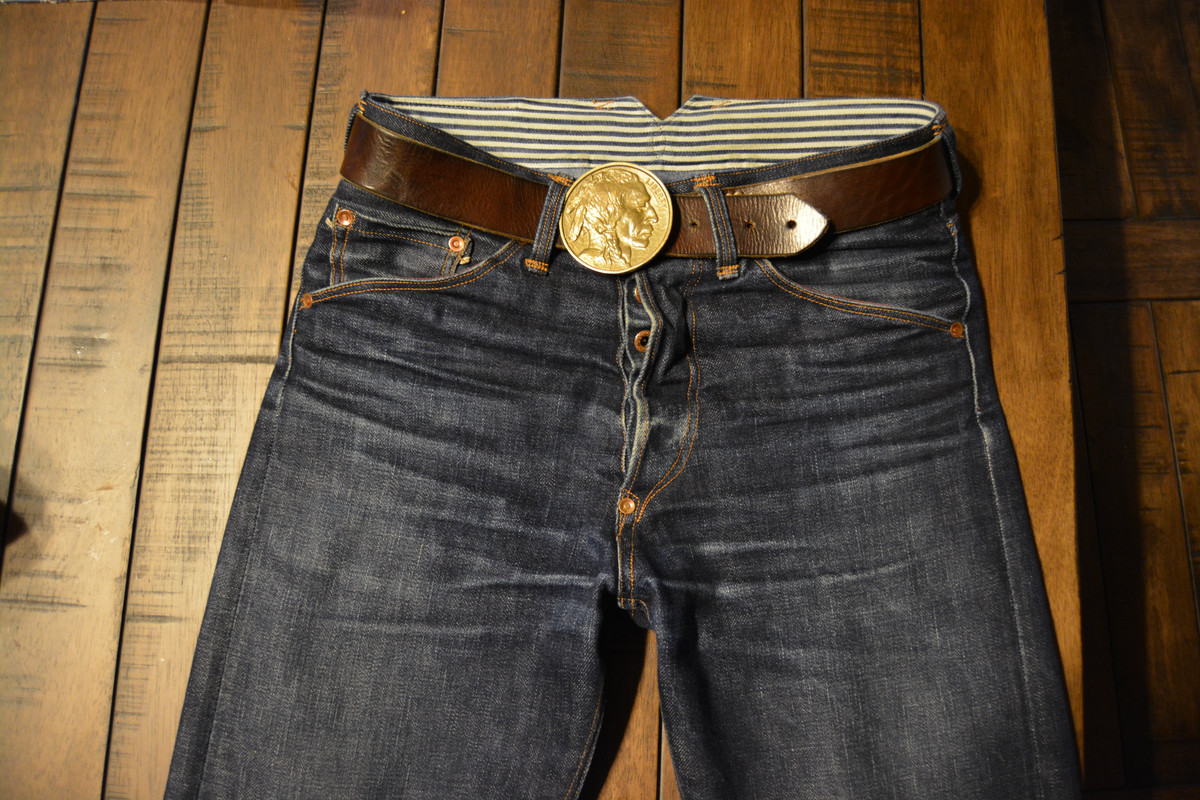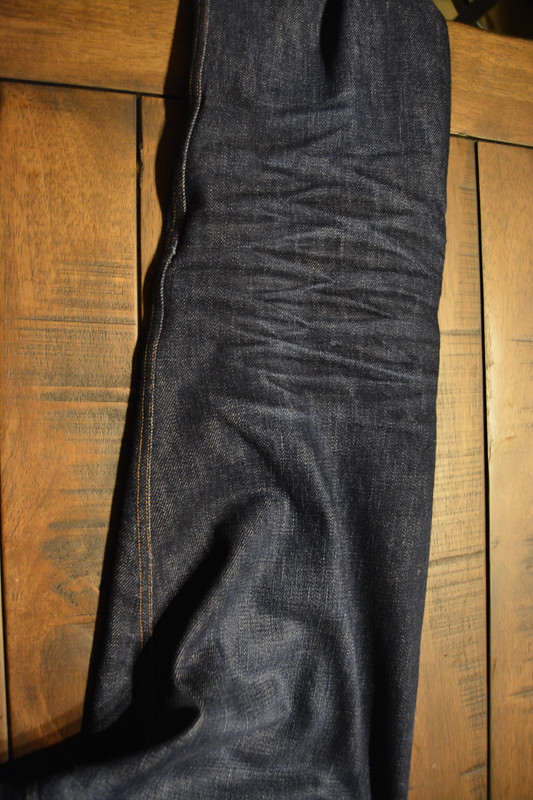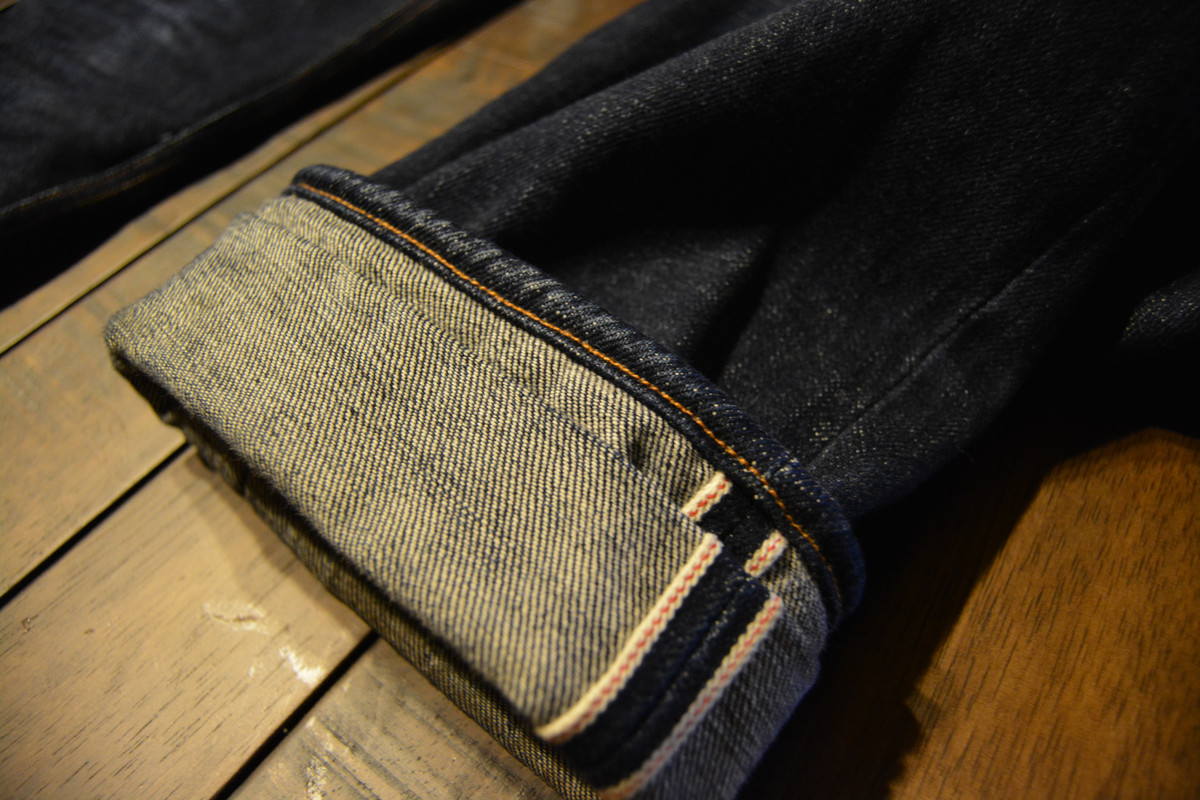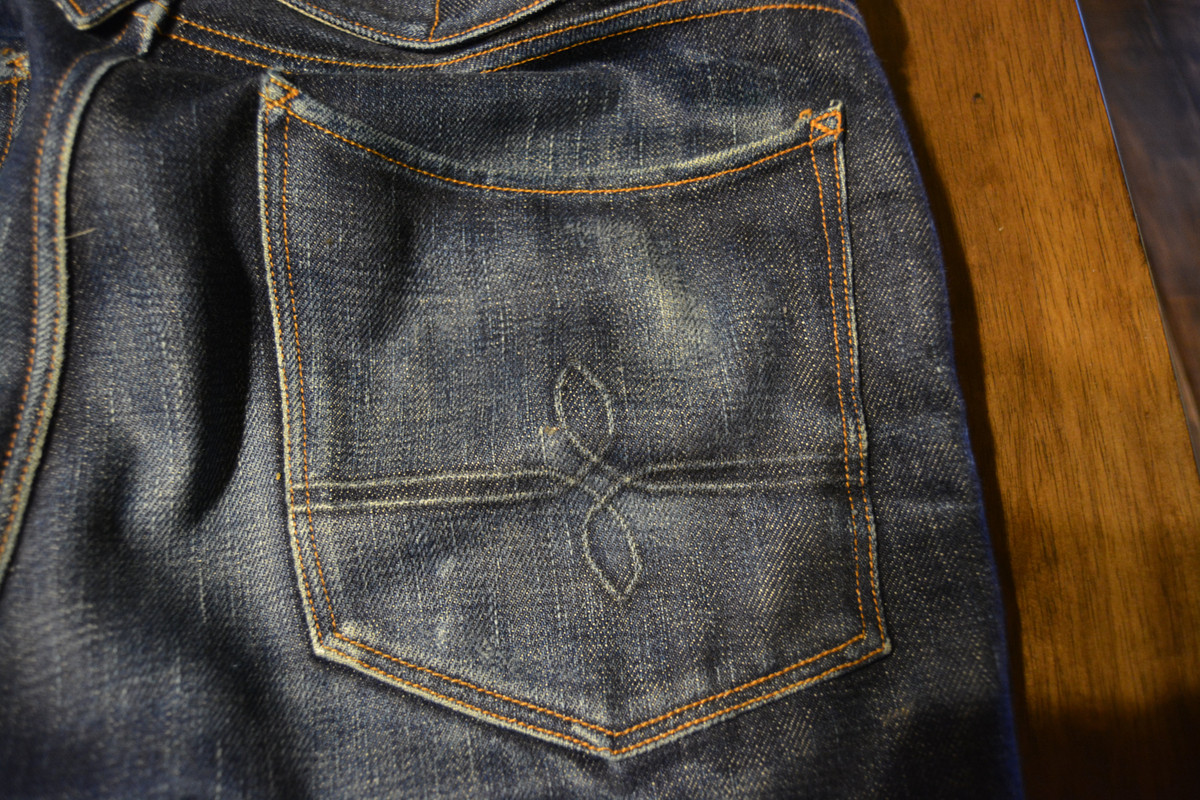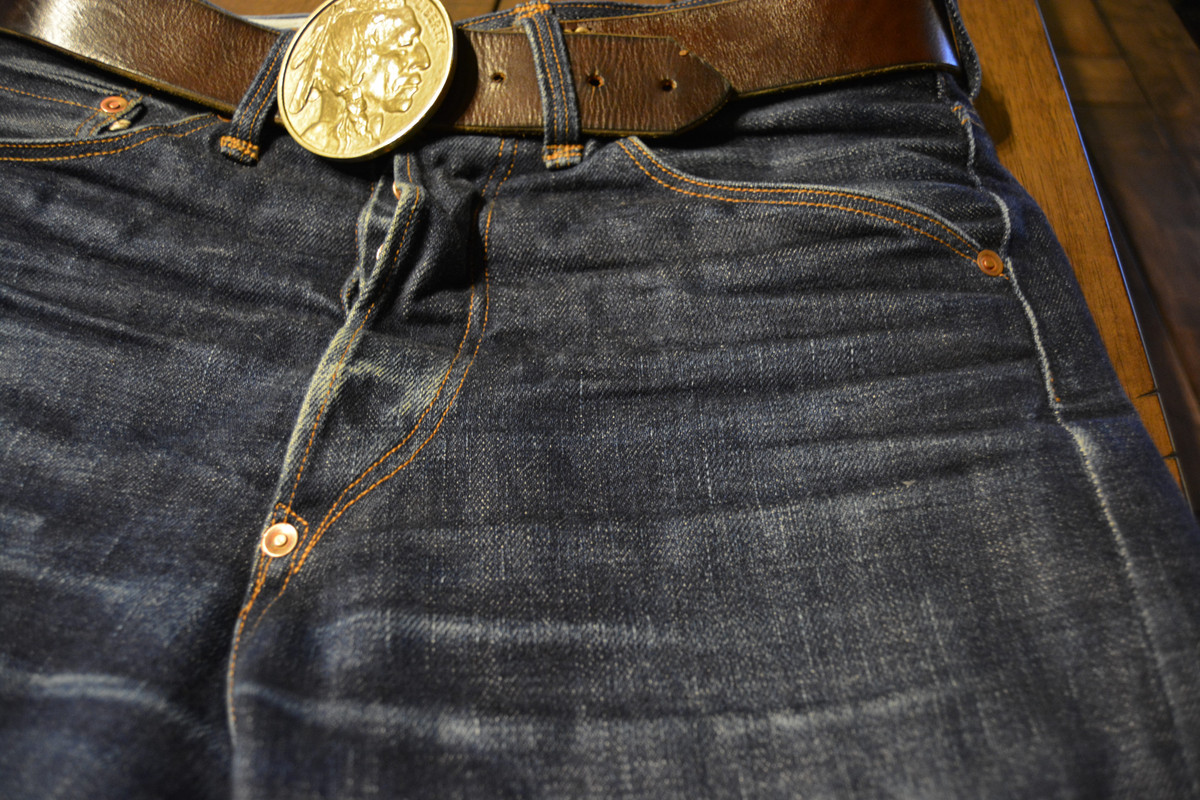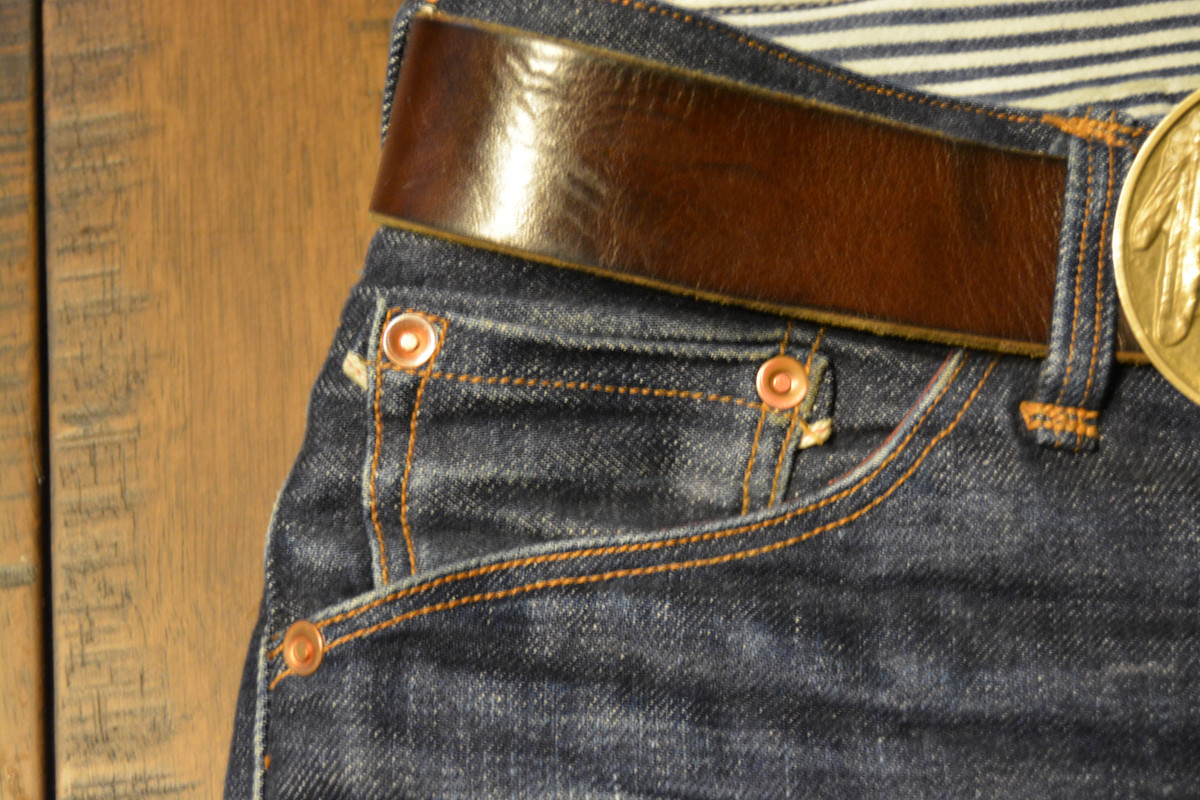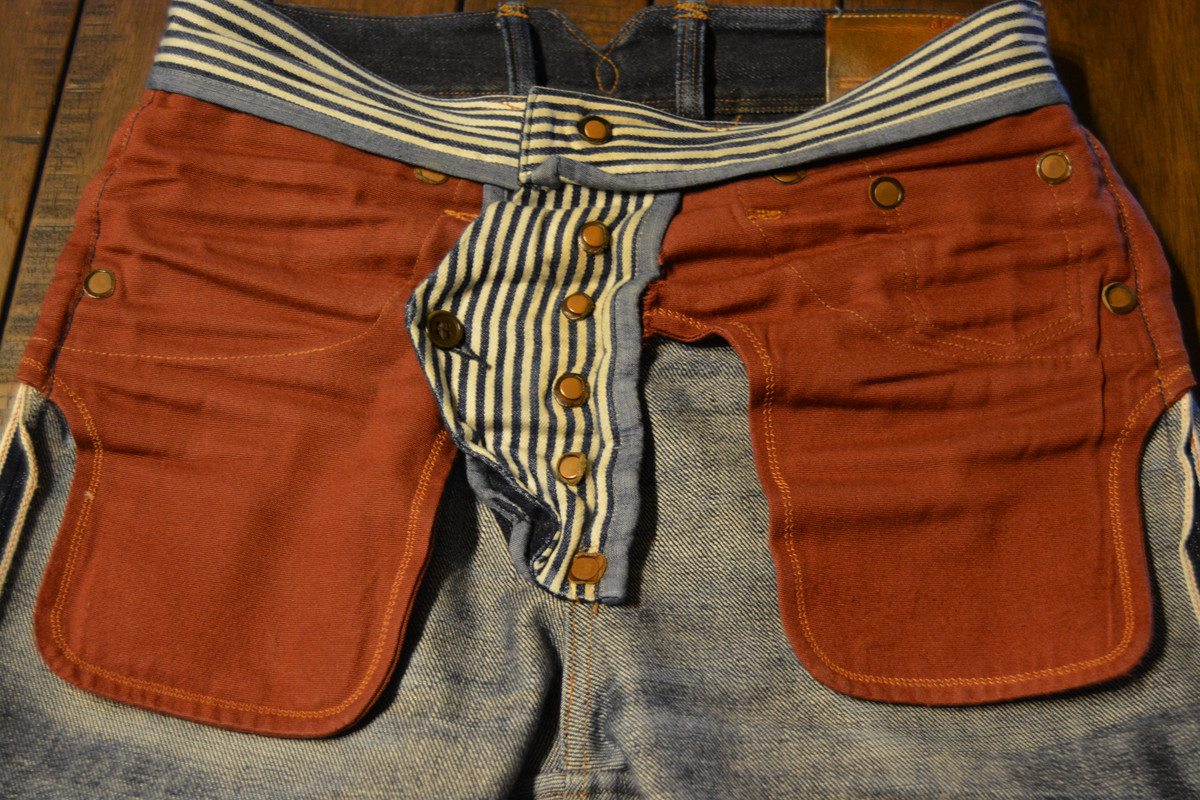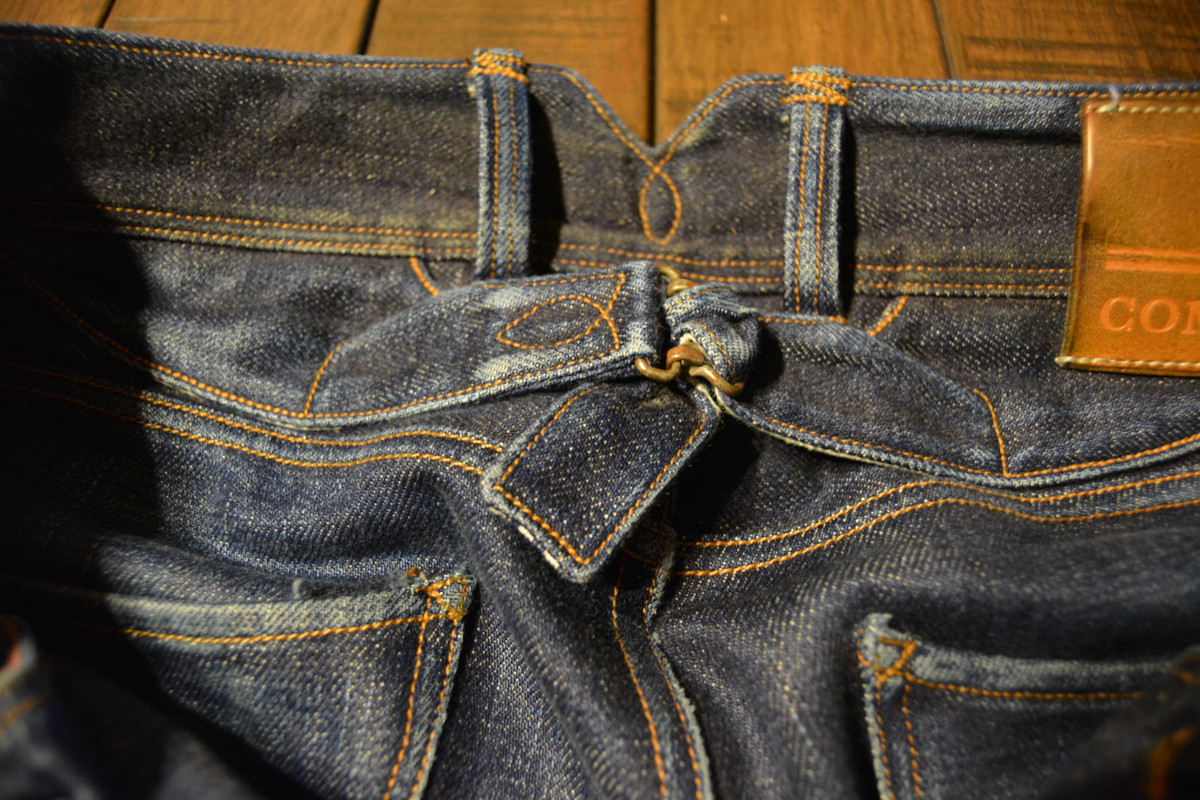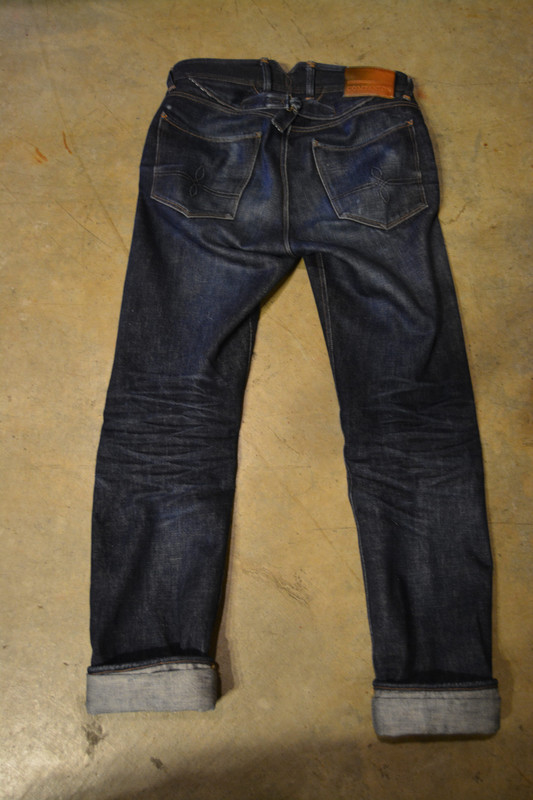 5
« on: March 25, 2016, 02:26:37 pm »
I figured I was due to put one of these together.....

Shirts:

IHSH-48 (red)
IHSH-46 (red)
IHSH-107 (green)
IHSH-107 (black)
IHSH-131
IHSH-85
IHSH-101MC
IHSH-99
IHSH-126 (red)
IHSH-137 (yellow)
IHSH-51 (red)
IHSH-163 (grey)
IHSH-162 (olive)
IHSH-155 (black)
IHSH-192
IHSH-180
IHSH-230
IHSH-234
IHSH-229

Jeans:

IH-666-XHS
IH-777S14-od

Jackets:

IHxVS-T1-DD

Boots:

IHVB-05 (Wild Ones)

Shirts are getting out of hand. Looks like I need more jackets and jeans to balance out the ratio.
6
« on: September 25, 2015, 06:16:18 pm »
Didn't see a thread on this brand. Shirtmaker Michael Masterson looks to make an incredibly well constructed and detailed shirt. Just curious if anyone has any experience with the brand? I've been going back and forth on picking one up for awhile now.
http://www.mastersonsshirts.com/store/
7
« on: September 16, 2015, 03:53:05 pm »
Didn't see a specific thread for this so I figured I'd start one. I was thinking last night that some, or a lot, of you may have a really cool story or some good insight on what turned you on to Iron Heart. Not just how you heard about it, more so what about it made you 'addicted' to it?

I, like many others, admired the brand from a distance for quite awhile but always had sticker shock, "How is that shirt $300+?! It can't be that good or that much better than this $200 one." After a whole lot of drooling over a number of IH pieces I ordered my first piece, the IHSH-85 from Self Edge. I had owned a number of well made shirts prior to this IH piece but I couldn't believe how great the cut was and how strong the shirt felt...... Then I got my hands on one of the flannels, in my opinion the most standout pieces of the IH lineup.

There are a number of other brands making incredibly well constructed items out of awesome fabrics so the competition is steep. But, I personally have never owned another flannel that can come close to competing with an IH one. The combination of the weight, hand, construction, and fit make it something very special. If someone was to ask me advice on everything from socks to jackets I would rattle off a number of different brands for each item. But, when it comes to flannels I would list one option, IH.

Ultimately I think IH in a lot of ways represents something my dad always says, "you get what you pay for." That was my thought process when I bought my first IH shirt and that's what I tell people when they ask me about my experience with IH.

End Ramble.
8
« on: June 17, 2015, 03:26:12 pm »
Didn't see a thread for this brand. Pretty simple and focused entirely on making a good quality reasonably priced T-shirt. Self Edge is currently carrying them in the U.S., as is Independence in Chicago. Looks to be a good option for a basic T.

Does anyone happen to have any experience with them? Fit recs, etc.?
9
« on: May 27, 2015, 03:29:17 pm »
Didn't see a thread on Indigofera so I figured I'd start one. I only have one piece from them but am really impressed with the quality of the shirt/jacket.
On that note, I own a Fargo Shirt Jacket in Gunpowder. A lot of great details and a very reasonable price point. Probably one of the coolest details about this piece is that it is dyed with actual gunpowder which gives it an incredible grayish hue. Even better is that because of the dyeing it smells of gunpowder, which is one of my favorite details.
http://standardandstrange.com/products/fargo-shirt-black-gunpowder-denim
Only downside is this particular piece runs large and the smallest size was slightly bigger than what I prefer. I am thinking of giving it a good hot soak to try and size it down a bit. Before I do that I wanted to see if anyone on here had any experience with soaking this jacket and if it shrank at all with a hot soak. Really don't want to wash out most or all of the gunpowder smell and end up with a jacket the exact same size.
Any way I'll see if I can throw some pics of mine up as it evolves.
Pages: [1]