Show Posts
This section allows you to view all posts made by this member. Note that you can only see posts made in areas you currently have access to.
Topics - Morose_Penguin
Pages: [1]
1
« on: October 22, 2013, 12:05:29 pm »
Apologises if there is already a UES thread up, but I couldn't find one...
Official site:
http://www.japaneseselvagejeans.com
Trilingual website, Japanese, English and Chinese.
According to the website they opened their first shop in Kobe in 1997.
I think Mega can really identify with their brand ideals:
Looking around our lives, we are surrounded so many things. Are they really being fully-used? Do we sometimes throw these things away even though they are still usable? We think that it is very important to choose genuine products to appreciate the real value. Also use them till the end of its life in order to fulfill its role. We don't follow the trends in fashion.
Our brand name "UES" derives from "waste" in English. Japanese people often reuse old clothes as dust cloths to extend these usages and call it "UES" since early times. We keep on making our products in the hope that you will use our products until the end of its life. Neither throwing them away nor, keeping them in the closet without being fully-used.
Copyright UES CLOTHING MFG CO All Rights Reserved.
There is an online shop:
http://ues.shop.japaneseselvagejeans.com/index.html?lang_id=en&tsuka_conv=USD
I've checked through some of the products they sell, (they do socks!!
) and they seem to have quite a large range of products. I haven't ordered anything as yet, but the site seems easy to navigate.
I don't know about stockists outside of the Japan other than Rivet and Hide in the U.K *wink*. But I imagine that the online store will ship worldwide.
(Admins and/or Mods: Please feel free to edit for tone or content as you see fit...)
2
« on: September 26, 2013, 03:29:50 pm »
Well, I was going to start this sale with a bit of info on the denim etc and the collab with Iron Heart and SelfEdge... However this particular jean has been taken down from the SE website, so I won't.
I think this was the third?? collab between SE and IH. The denim weight was given as 19oz on the SE website I remember that much. I bought this pair on Ebay a couple of years ago, thinking that I could make the 30.5" inseam work... It turns out that I couldn't. They're too short for me by a couple of inches
I've only worn them a few times since I bought them. No real fading anywhere, combs/whiskers etc not set. The patch was incredibly dry I've applied one coat of Obernauf's LP.
Right measurements and pics:
SExIH07
Waist: 30"
Front Rise: 10.5"
Rear Rise: 13.5"
Thigh: 11"
Knee: 8.5"
Leg Opening: 7.6"
Inseam: 30.5"
Pics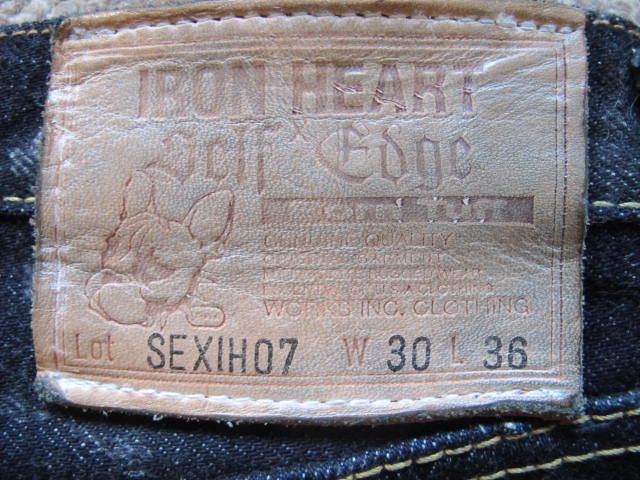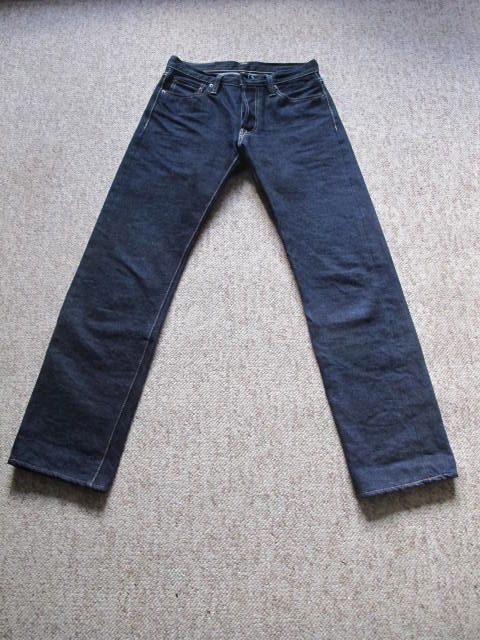 Price:
£SOLD excluding postage (to be worked out depending on location) Personal payment via PayPal.
Thanks for reading this far
. Feel free to ask any questions.
3
« on: September 10, 2013, 04:15:10 pm »
4
« on: September 05, 2013, 10:25:54 am »
I bought these from another forum member a couple of years ago, I've tried to make them work but it's never really happened. No real sign of wear, combs starting to form.

Measurements in inches:

Waist 16.5
Inseam 34.25
Thigh 12
Knee 8
Leg Opening 7.5

Let me know if you're interested and I'll add pics and sort out a reasonable price, I won't be asking a lot.

Many thanks.
5
« on: May 04, 2012, 09:43:21 am »
Bottoms: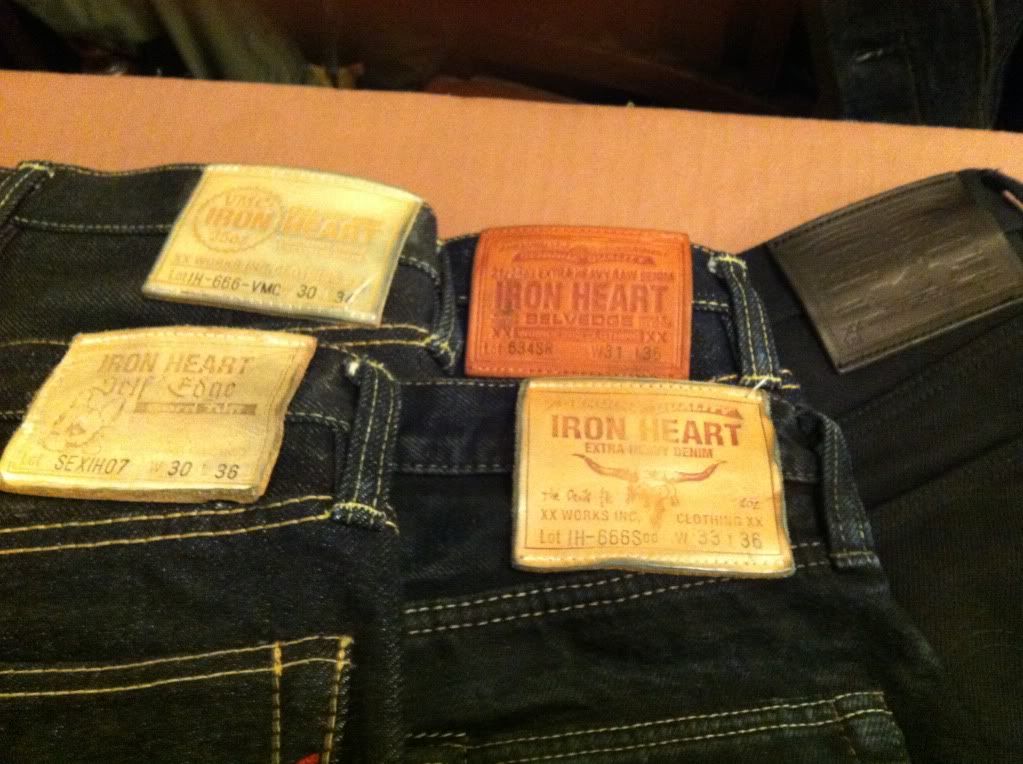 +
Shirts: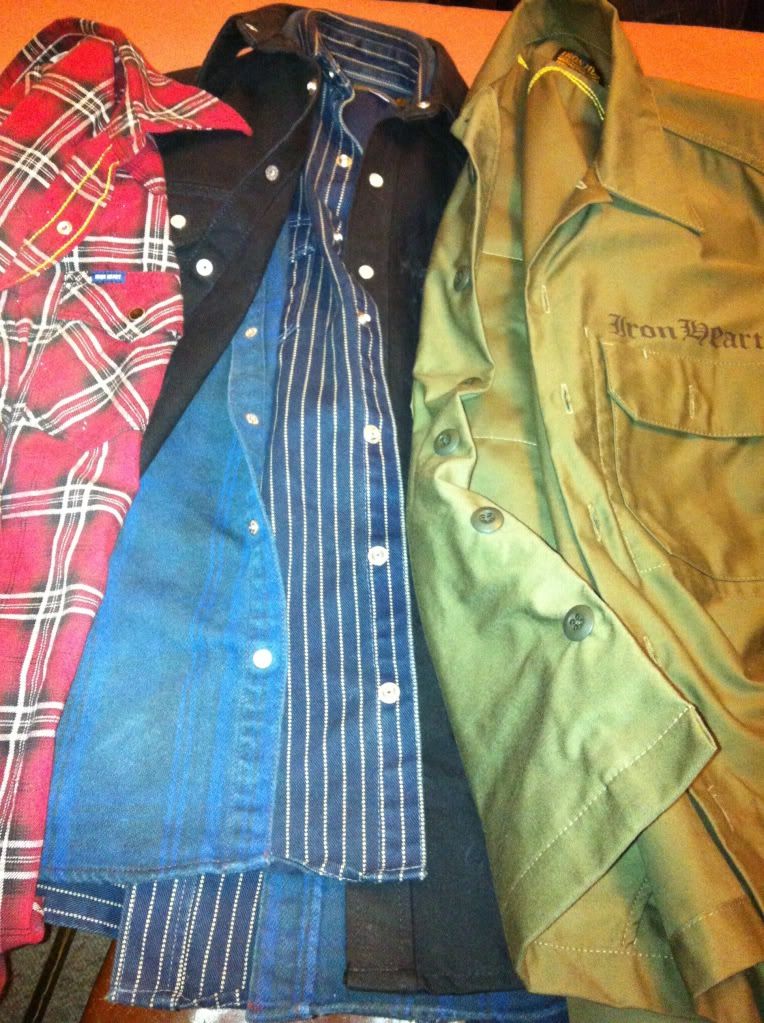 T-Shirts: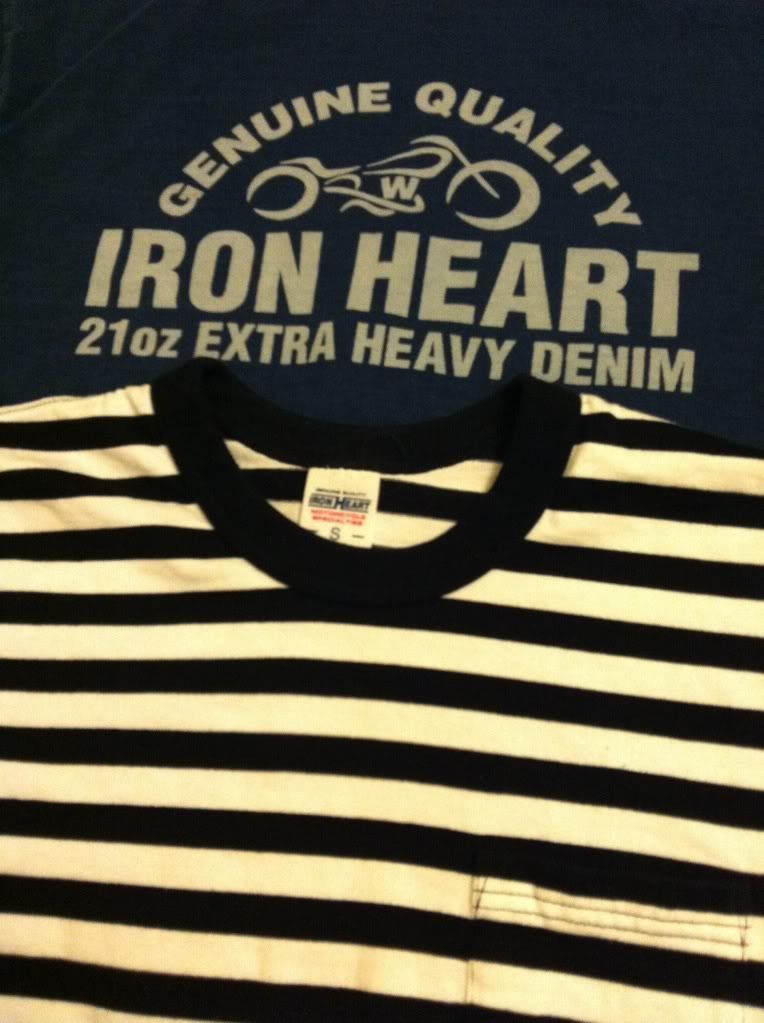 +
Jackets: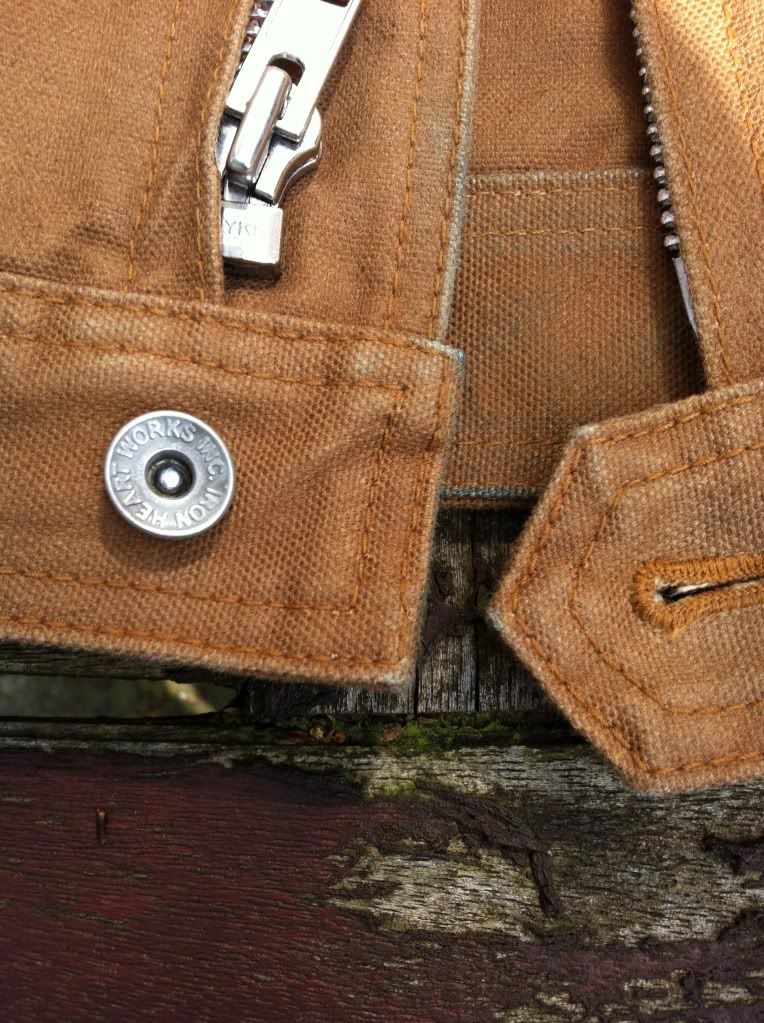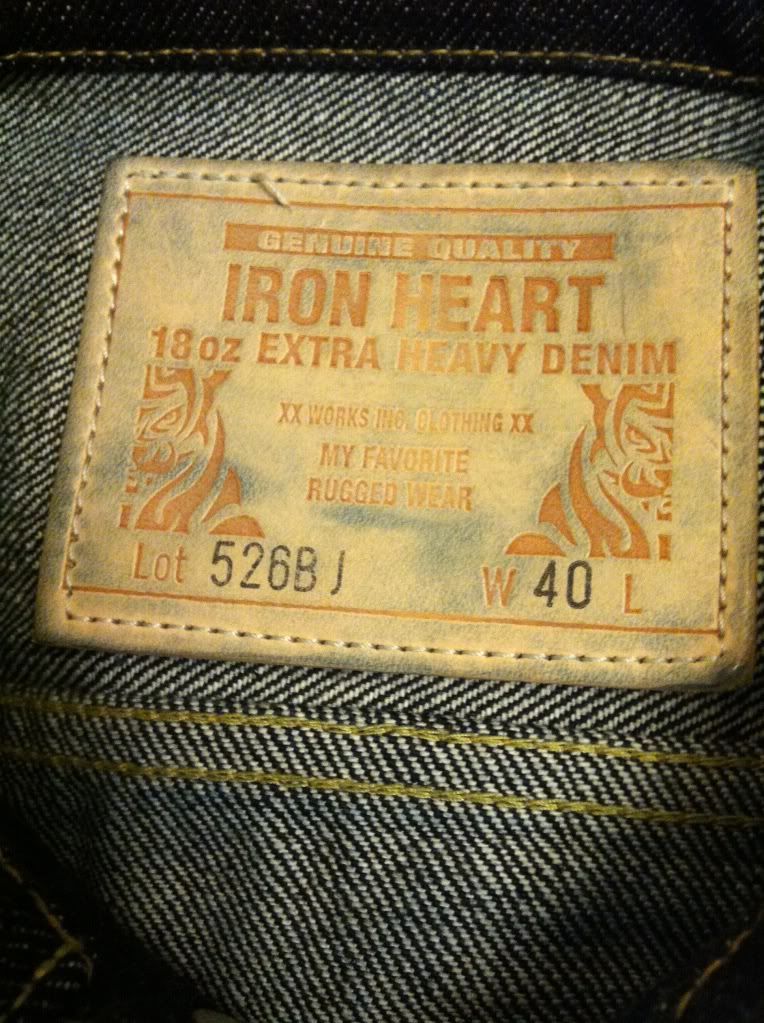 Misc: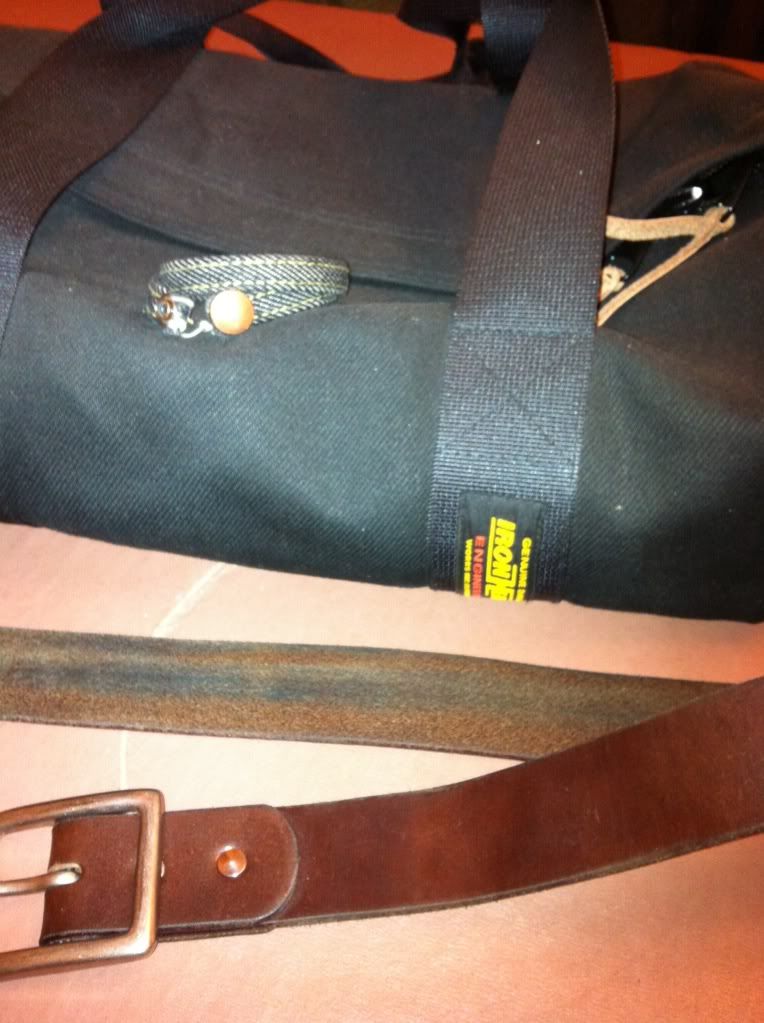 Pages: [1]