Show Posts
This section allows you to view all posts made by this member. Note that you can only see posts made in areas you currently have access to.
Topics - beautiful_FrEaK
16
« on: May 04, 2013, 09:46:48 am »
Eternal was founded in 1997. It belongs to Maeno & Co (founded 1948).
Eternal is famous for its denim. 14,5 oz redline selvage denim, dyed 30 times in pure indigo.
The pair of Eternal 811 which is often refers to as the first "Grail Jeans"
17
« on: February 03, 2012, 03:54:45 pm »
For the variety
As there wasn't a Warehosue thread yet and it is a rather well-known brand and also one of the
Osaka 5
, I thought I open this thread and start with my pair of WH 800. The Wh 800 uses the 1000XX denim, 14oz, made of Memphis cotton.
Ordered them in Japan in one-wash state, as
raw
wasn't available anymore and it looked like Warehouse was going to only offer one-wash jeans from that point on. I think they refrained from that decision and you can choose between raw or one-wash
"Fit guide"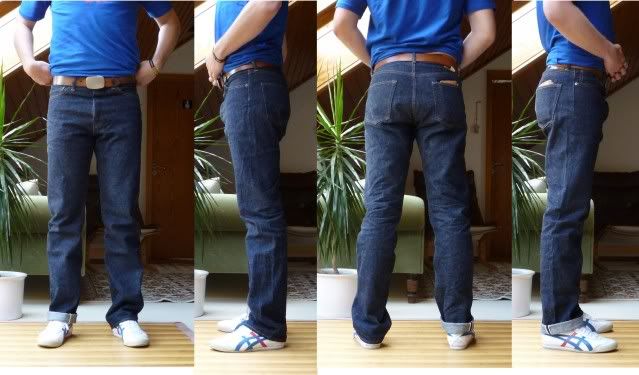 Hanging in the sun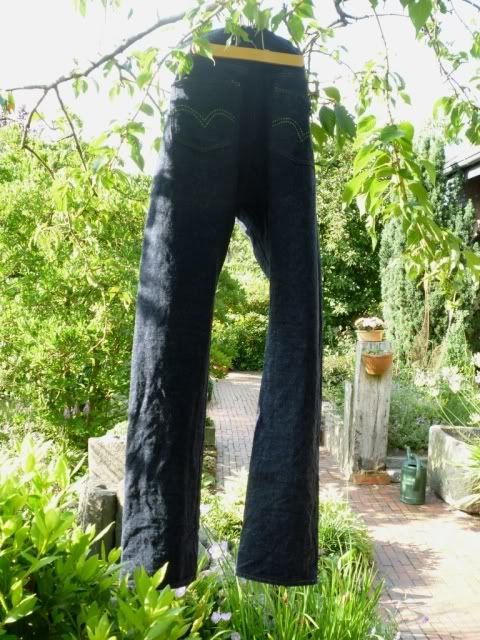 Anothe fit pic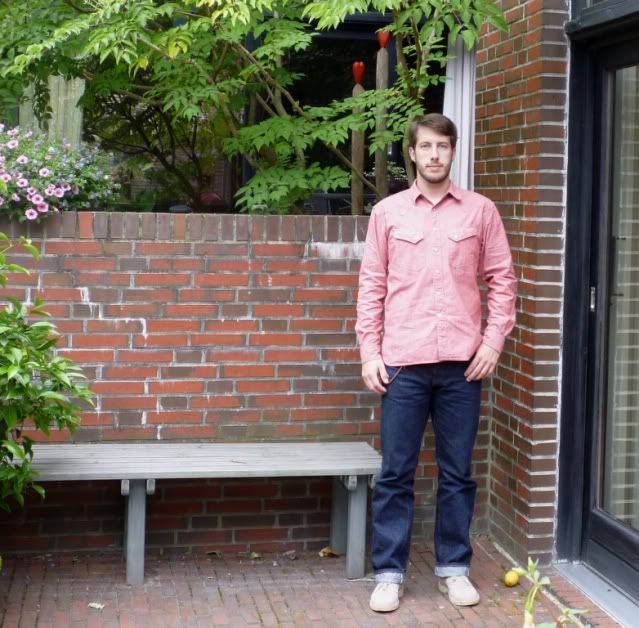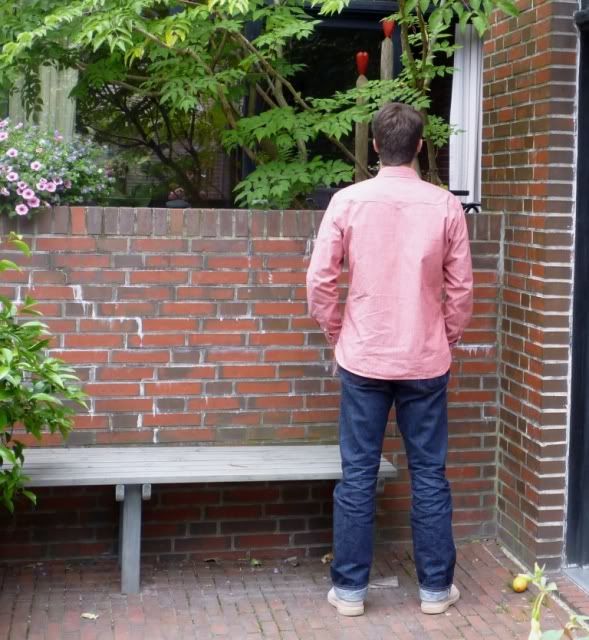 18
« on: January 20, 2012, 11:38:45 am »
As there is no thread about Evis/Evisu I thought I could start one.
I think most guys know about Evisu and there position in repro denim history.
I own a pair of #2000 No.1 MIJ with handpainted gulls.
And here are some pics to entertain you guys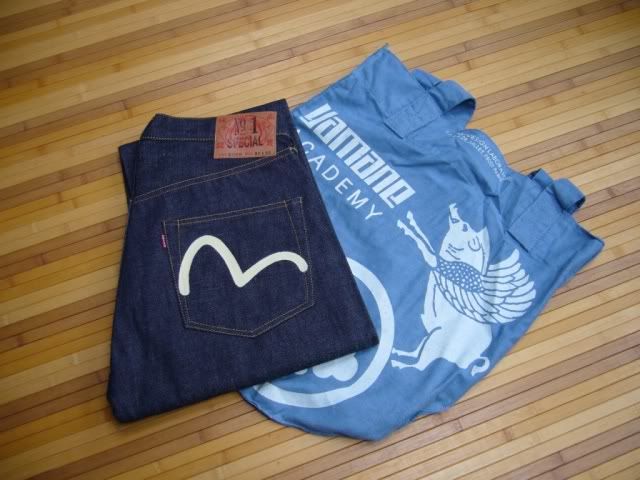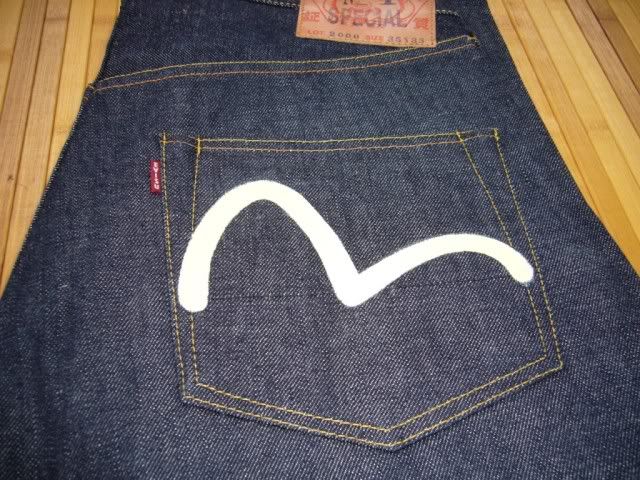 black/grey selvage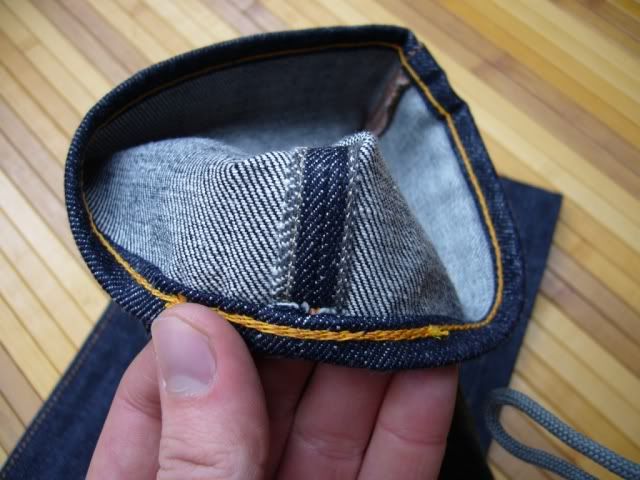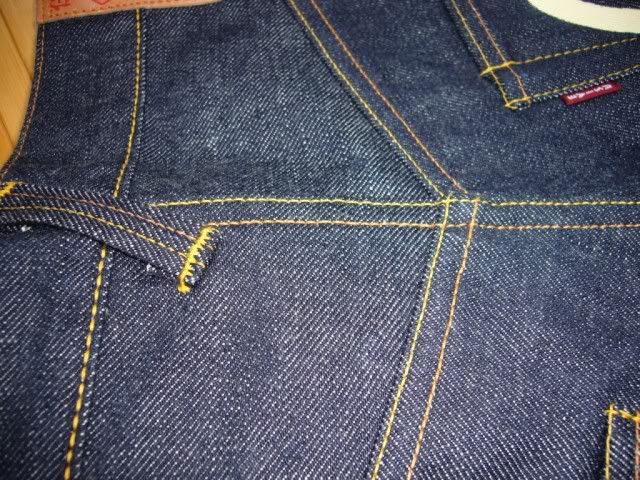 Pre-soak fit
Post soak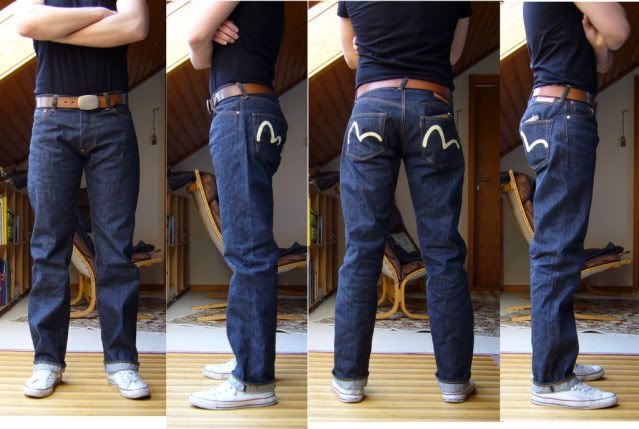 19
« on: January 18, 2012, 05:51:19 pm »
Founded 1988 in Kobe. Nevertheless it is one of the infamous "Osaka 5".
Denime had a few different owners over the past years (Orrizonti, Shins). Now it belongs to McCoys.
Denime is loved most for its XX denim, which has a very great fading potential. Just google for 'Denime XX' or check out Ruedi's pair of the XX/66XX contest.
I own a pair 66XX (Shins), a XX type (new owner) and XX type 1951 (Shins)
My 66XX (too tight for me)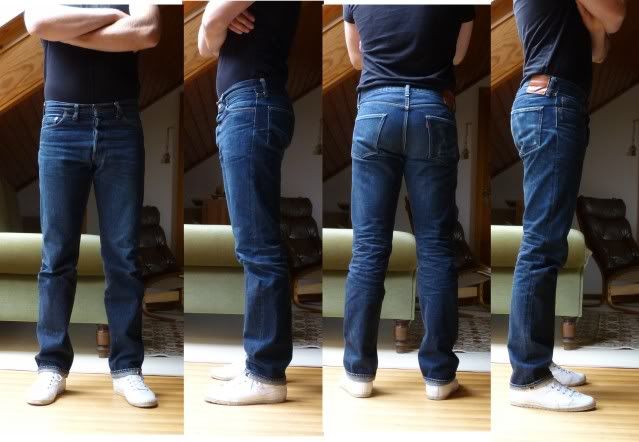 XX-type (after one soak)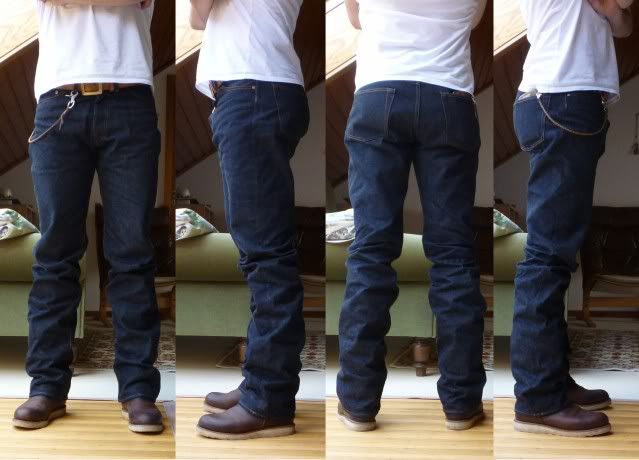 and the XX-type 1951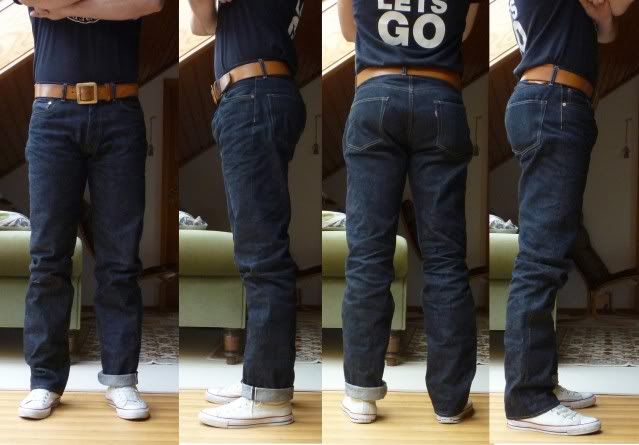 Some more random impressions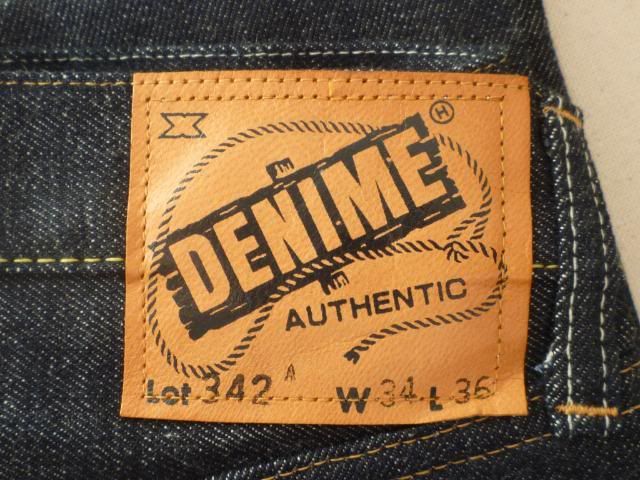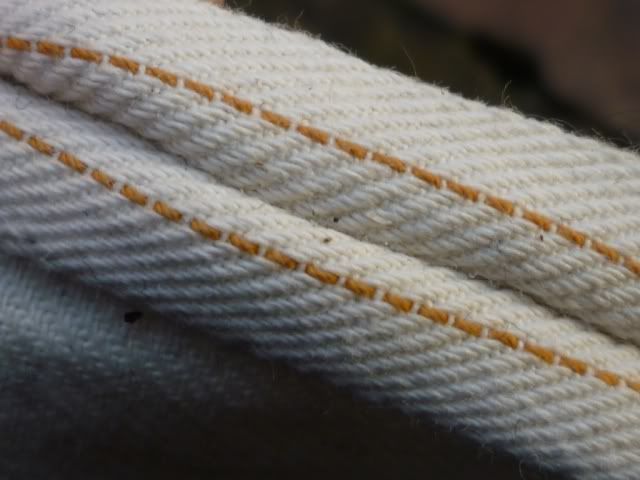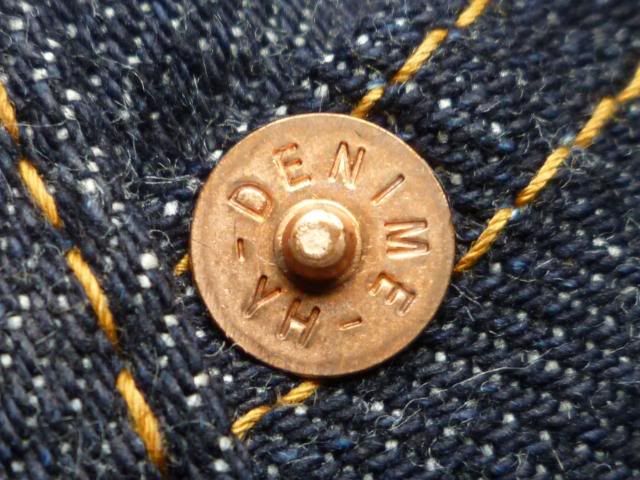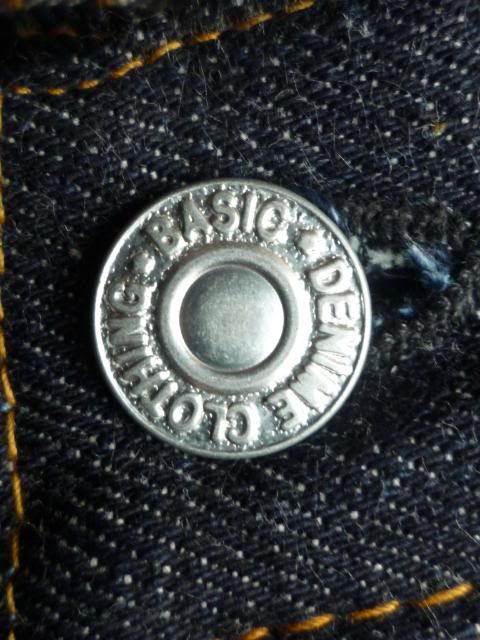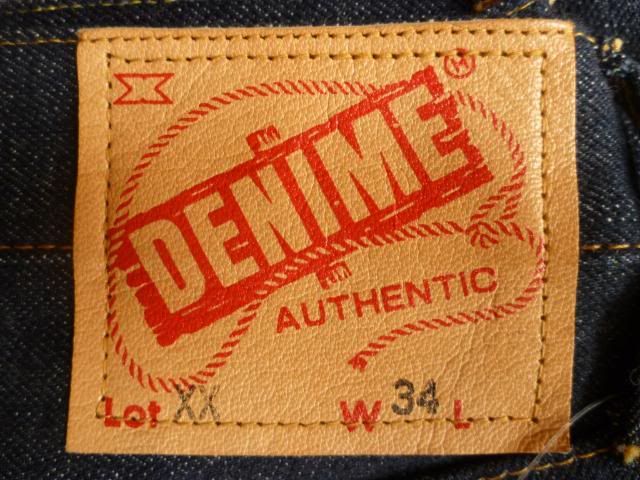 See you later