Show Posts
This section allows you to view all posts made by this member. Note that you can only see posts made in areas you currently have access to.
Topics - gfarina55
16
« on: August 02, 2015, 04:29:24 pm »
Worn a few times, flawless and like new. Rare size 44 "Xtra Long" size out of stock at Filson, about 1" longer than a regular 44. I bought this new from Filson last year, but I've since lost a lot of weight and it no longer fits well.
Trade+cash
for IH shirts & jackets (XL, XXL) and denim (36w), or
$85 shipped CONUS
.
From Filson:
Our durable, naturally rain-repellent vest is constructed of 100% virgin wool from the USA. It features four pockets, a roomy fit for layering as needed and wide armholes for freedom of movement.
FEATURES
Button-front closure
1 chest utility pocket, 1 slotted utility pocket, 2 handwarmer pockets
Cut extra-long
Made with 100% virgin wool from the USA
Multi-pocket style
Classic Filson vest design
Roomy fit for layering
http://www.filson.com/products/mackinaw-wool-vest-extra-long.10056.html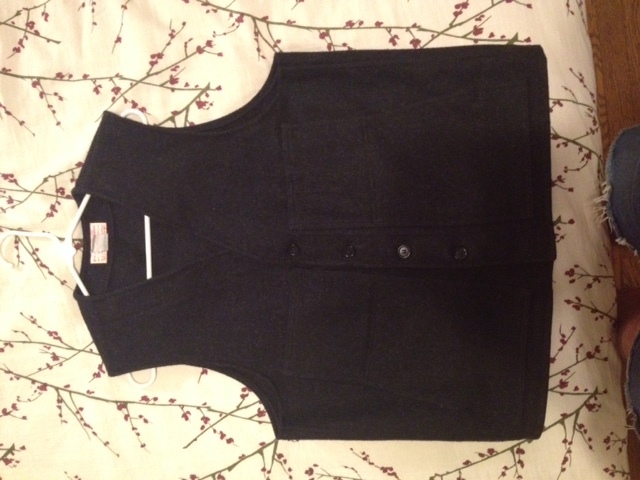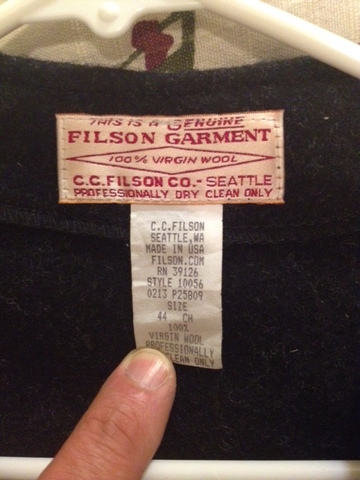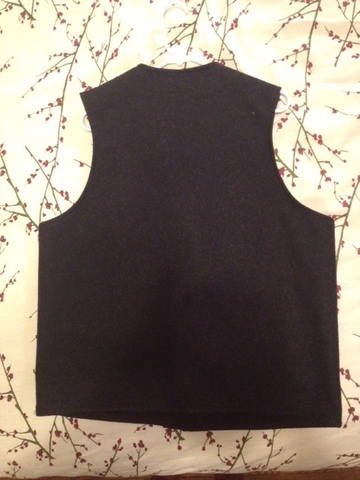 17
« on: June 27, 2015, 04:14:11 am »
***$20 price drop...need to let this go before I can buy one that fits!***
This is a 36...I used this a couple times and realized I should have stuck w/the 38. Photos also show my natural 38 so you can see the wonderful evo potential of these fantastic belts. Belt is 1.5" wide, 36" (from the loop holding the buckle) to the middle hole, 41.75" total length.
Might consider trade for a similar (IH, Sugar Cane, etc.) black belt in 38, or toward IH shirts/jackets in XL. Otherwise $60 shipped CONUS from Chicago
18
« on: March 09, 2015, 06:02:05 pm »
IH-526J, Size XL worn a total of 8 hours, basically new. $265+ship, or
trade for IH-526L or IH denim shirts in XL.
Measurements are consistent w/IH:
http://www.ironheart.co.uk/jackets/ih-526j.html
I also have a 16.5 oz. Cone Mills denim Tellason jean jacket in XL w/very little wear:
http://www.tellason.com/jean-jacket-16-5-oz/
$200+ship shipped CONUS.
19
« on: February 18, 2015, 03:05:41 am »
Trades for IH shirts or jackets in XXL or XL, or 34" or 36" IH or Japanese denim....try me.
White's Boots "Hathorn Rainier Oxford" 12D $210+shipping
Worn maybe 15 times, some signs of wear, just starting to break in. Fits US 12D TTS, does not run large. Absolutely amazing shoe, unfortunately a bit snug on me (I usually wear 12.5). Ships from Chicago.
Samurai S710XX 36 x 32.5 w/Black Arcs $210+shipping

19oz. One hot soak, worn for 10 hours total. Denim still feels new and rigid. Rare black arcs that emerge as the denim fades, Japanese version w/red tag. (Not the tagless Blue in Green version.) Chain stitch hem to 32.5 by Luke at Mildblend Chicago. 11" rise, 9.5 knee, 8.75 leg opening, 18.5" waste. Fantastic but S5000XX is a better cut for me.
Added:
2 More pairs of Samurai Jeans 36W tag size: S500xx & S510XX. One hot soak, worn around the house. 500s are virtually new, 510s show just the slightest signs of wear. PM for photos. Measurements:

510: 15oz. "Texas Cotton" $200+shipping
hemmed to 32.5
17.75 waist
11.25 front rise
15.75 back rise
9.5 knee
9.25" cuff

500: 15oz. "Texas Cotton" $210+shipping
hemmed to 33"l
18.5 waist
11.25 front rise
15.75 back rise
9.5 knee
9.25" cuff
20
« on: January 03, 2015, 05:13:14 pm »
Brand new with tags. Tried on but a bit snug for me. Measurements are consistent w/the IH page below. Might consider trades for IH XXL shirts or jackets.
http://www.ironheart.co.uk/shirting/ihsh-21.html